"The Deep & Dark Blue": Nikki Smith Talks about Her Pioneering LGBTQ Young Reader's Fantasy Epic Graphic Novel [Interview]
We're big fans of Nikki Smith's new middle grade graphic novel The Deep & Dark Blue. It's an epic set in a fantasy world where a pair of royal twins go on the run after their kingdom is taken over in a coup. They hide with a magical order of sisters, disguised as girls where they learn magical skills and plot to retake their home. One of the twins discovers her gender identity and comes out as trans.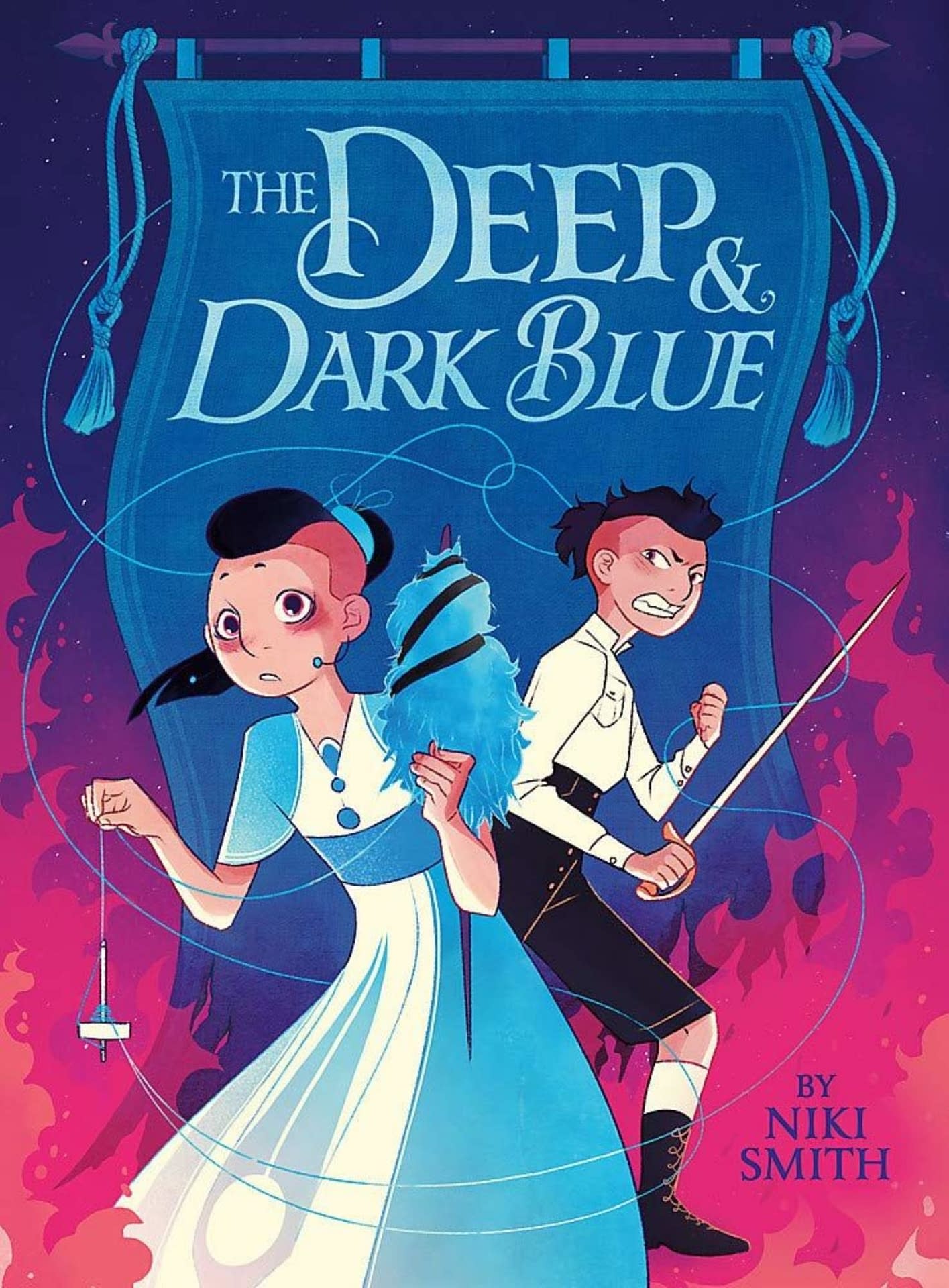 The swashbuckling tale of derring-do is also an LGBTQ coming out story, one of the growing number out there. It seeks to normalize diversity and representation in Children's Literature and Young Adult genre fiction. We interviewed writer-artist Nikki Smith about her process.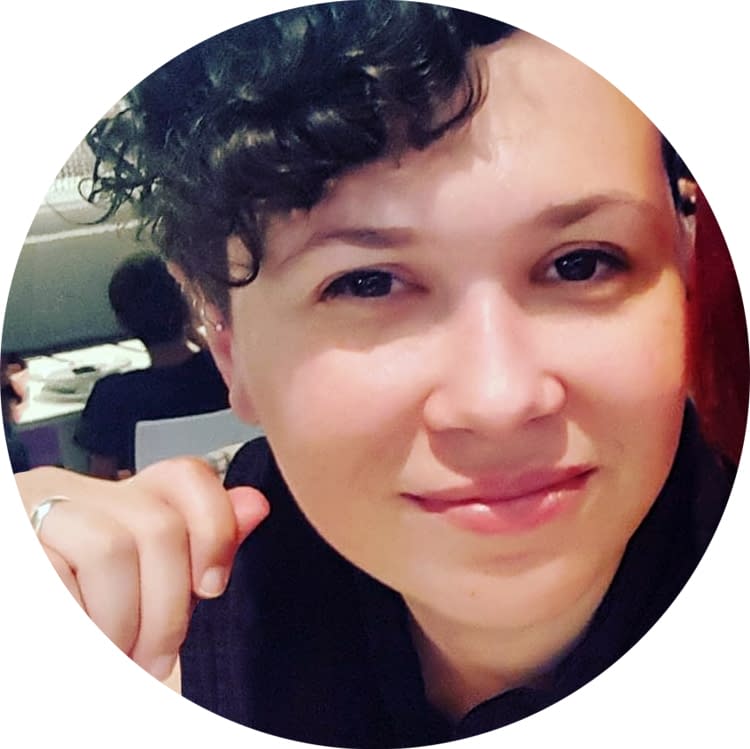 Congratulations on what I think is a seminal work of LGBTQ representation in Children's Literature. How did you come up with the story that interweaves a fantasy story about two young nobles fighting to regain their kingdom with a trans coming-out story?
Thank you! I grew up devouring stories about kids who had to disguise themselves and their gender to go off and have adventures– heroines like Mulan and Alanna, living as boys to be soldiers and knights and pirates. But every one of those stories ended with a return to a cis life with a straight, happily ever after romance. As a queer kid, I wanted more! I wanted a story that didn't treat gender as a temporary disguise or something to grow out of. And I think kids deserve to see themselves in books that aren't just coming out stories; Grayce learns magic and has adventures. The strength that allows her to come out is the strength she uses to fight for what she believes in.
The Influence of Manga On Her Evolution As An Artist
Your storytelling and art style uses a lot of manga and anime techniques. Can you talk about their influence on your development and evolution as an artist?
I try to adjust my style depending on the type of story I'm telling– something a little more reserved and clean for non-fiction comics or works for adults, for example. So when I started designing the look of The Deep & Dark Blue, I fully embraced the manga I grew up reading. Superheroes had never held any interest to me, but the manga boom of the early 2000s hit right as I was a preteen/teenager and I couldn't get enough. Girl main characters, teens struggling with teen problems. Ranma 1/2 was full of hijinks, but it was also eye-opening to someone young and full of thoughts about gender and sexuality. I was still figuring myself out in a lot of ways.
My sense of pacing is absolutely inspired by manga– it might be frustrating to draw detailed backgrounds, but nothing else compares to a slow series of establishing shots when you're setting a scene. The environment becomes a character in a way I didn't see in US comics, though that's certainly changing. Manga also taught me that not every panel– or every page, for that matter!– needs dialogue. You can learn so much about a character through body language and seeing their reaction unfold over the course of a few moments.
What was the process of working with your publisher like on the book?
Wonderful, really! Indie comics aren't really a collaborative effort in a lot of ways. I spent a decade drawing comics on my own for publication online or in anthologies, and my first graphic novel, CROSSPLAY, came out from Iron Circus Comics. But none of those had the same feedback and collaboration that I found working with my editors at Little, Brown Young Readers. The rounds of revisions can be grueling, but the resulting books are so much stronger and I've learned so much as an artist and writer.
The Importance of Representation
LGBTQ representation is a major part of the story. Are we at a point where that's becoming more accepted and normal in children's and Young Adult literature?
Things have changed SO much since I was a teen, and I couldn't be happier. We still have a long way to go in many regards, particularly when it comes to diversity, but I have hope that we'll get there. There is so much amazing queer Young Adult literature coming out right now, both in prose and graphic novels– titles like Spinning or Gender Queer or The Prince and the Dressmaker. I think middle grade (ages 9-12) is lagging behind a bit, but there are wonderful graphic novels out there too, like The Witch Boy and The Tea Dragon Society. So many of my friends are working on LGBT titles that I can't wait to see announced.
Is there anything you would like to say to readers and potential readers of the book?
I can't wait to see the stories that will be made by today's kids, who get to grow up reading these books. And adults, who never had the chance when they were young! When the world is on fire, we can give each other hope through stories. Seeing yourself on the page, knowing that others see you for who you are and love you– it's powerful. I hope you're inspired to tell your own stories too.