Diamond Censors Nazi-Punching Kirby Tribute Covers for Athena Voltaire and the Sorcerer Pope #1
According to a press release from Action Lab sent out moments ago, upcoming variant covers for Athena Voltaire and the Sorcerer Pope #1, billed as the Nazi-Punchin' 1st issue of the new series, will be censored in Diamond's Previews Catalog. The comic by Steve Bryant and Ismeal Canales is set to hit stores on February 28th, 2018. Steve Bryant drew the covers that are being censored, while Tom Fowler provides an additional cover for the book (not pictured).
The press release reads:
ATHENA VOLTAIRE takes place during historic WWII with the heroine fighting Nazis and punching Adolf Hitler on the cover. Diamond refuses to print cover art with a Nazi swastika, including historically accurate uniforms, and forced us to censor the ATHENA VOLTAIRE cover to be printed in Previews.

The December Previews will feature the Athena Voltaire "censored" solicitation. Bryan Seaton, CEO at Action Lab, comments: "We at Action Lab believe that this is one case of censorship goes too far. When we choose to turn a blind eye to the evil atrocities done in history and hide the symbols of that evil, trying to pretend they didn't exist, we are only a short step from forgetting and allowing it to be repeated. We should not be glorifying these images, but we should never allow history to be forgotten. A period comic showing historically accurate costuming is not the place for censorship."
Here's the covers, paying tribute to Jack Kirby's cover to Captain America #1. One features regular coloring, while the second is altered to look like an old comic book and features a caption taunting the alt-right. Here's the censored versions that will appear in Previews: Athena Voltaire and the Sorcerer Pope #1 hits stores in February.
Kicking off the ongoing adventures of comics' favorite pulp heroine! Athena races against the Nazis to find an artifact once possessed by Pope Sylvester II, but the allies helping her have their own agendas. Loyalties will be tested. With absolute power up for grabs, who can you trust?
---
---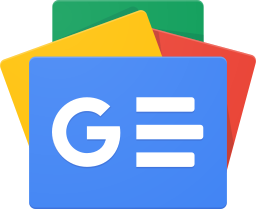 Stay up-to-date and support the site by following Bleeding Cool on Google News today!