Diamond Select Toys president Chuck Terceira answers questions in his regular Q&A session with fans…
Including this one.
Does Marvel Select have the license to do figures based on X-Men: Apocalypse? If so, they should seriously consider doing Angel/Archangel with the recently revealed movie look. He is a requested character, has a large fan base, and his new badass movie costume is looking very nice. And since they would probably only do one movie figure (please let it be Angel/Archangel), they could also do the requested comic Apocalypse to go with it. Thanks and keep up the great work.
Replying,
Right now we do not, but the movie situation with Marvel is very fluid. That said I think we're unlikely to make figures based on the Fox movies going forward.
Underlining, I guess, what we already knew. Here's an image from a happier day gone by…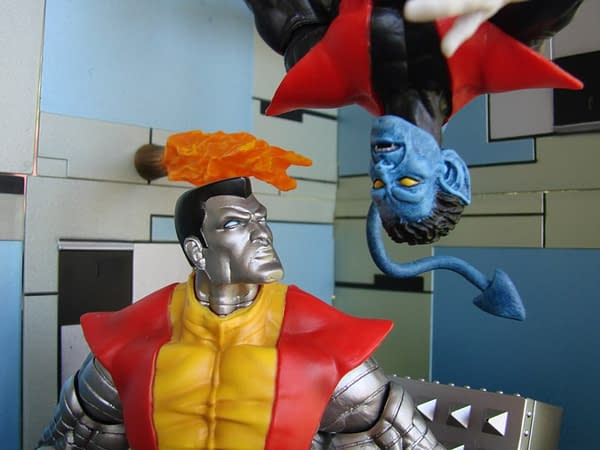 Enjoyed this article? Share it!