So, it's Free Comic Book Day tomorrow and Star Wars Day Sunday. But some of the digital folk seem to be jostling in.
You can get a free copy of Injustice: Gods Among Us #1 with the readdcentertainment.com/redeem code ROK3Y-JDLQW
Dark Horse Digital are offering three Star Wars bundles for free at the moment, four issues per bundle.
Star Wars Legacy #1-4, Star Wars Knights Of The Old Republic #1-4 and Star Wars Empire #1-4.
They have also just added the Star Wars May the 4th MegaBundle with over 3,700 pages of Star Wars comics goodness and 150 digital issues for $100. It includes comics such as The Old Republic, Crimson Empire, and Dark Times, as well as newer series, such as Darth Vader and the Cry of Shadows and Star Wars.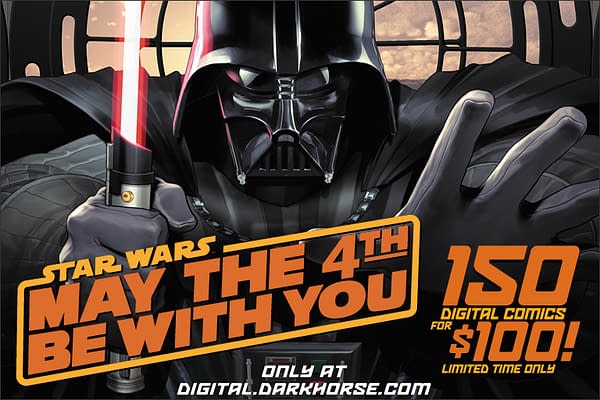 The Star Wars May the 4th Kids MegaBundle features over 1,000 pages of kid-appropriate digital Star Wars titles for $30. This includes Star Wars Adventures and The Clone Wars for little Star Wars fans.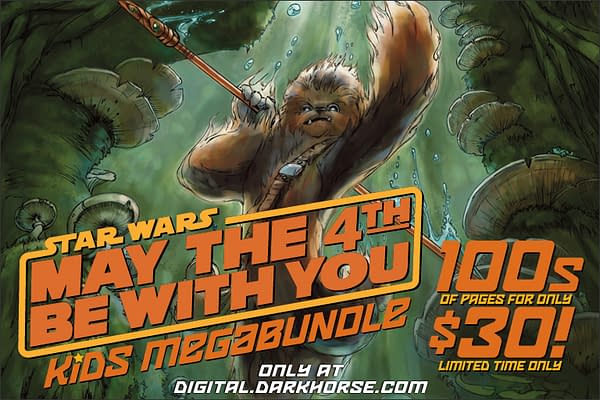 Each MegaBundle also comes with an exclusive digital preview of the upcoming Darth Maul: Son of Dathomir, adapted from unaired episodes of the TV show The Clone Wars.
Dark Horse are also hosting a Star Wars Digital Omnibus Sale: with up to 50 percent off many of their Star Wars omnibuses.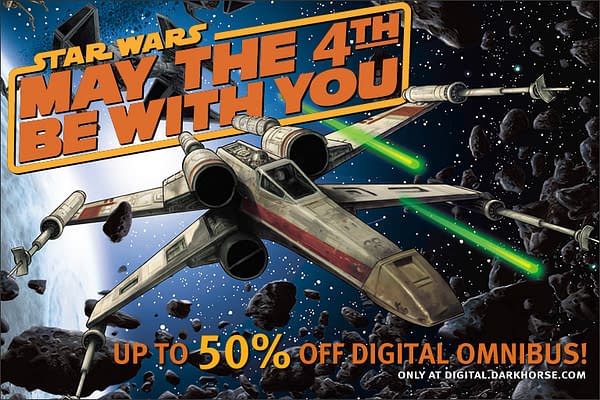 Indian publishers including Amar Chitra Katha, Campfire Graphic Novels, Pop Culture Publishing, Vimanika Comics, Diamond Comics, Chariot Comics, Orange Radius and Astute Media Vision will be making digital comics available free over the weekend, at http://www.readwhere.com/fcbw. Of the fifteen titles offered, including Draupadi: The Fire-Born Princess, Satya Police, Tinkle and Godslayer readers will be able to download five for free and pay a small amount for the remaining ten.
Expect more…
Enjoyed this article? Share it!