Don't Expect Fantastic Four In Marvel Legacy, I'm Afraid
I have been given the nod not to expect Fantastic Four in September's Marvel Legacy.
Announced at C2E2, Marvel Legacy will begin in September with Marvel Legacy #1, a 50-page one-shot by Jason Aaron and Esad Ribic. That is intended to "set the stage for the next chapter of the Marvel Universe with hope, heroism, heart and the Earth-shattering return of a beloved Marvel mainstay."
According to Marvel's Chief Creative Officer Joe Quesada, "The Marvel Legacy initiative is a celebration of everything that makes Marvel the best in fiction and it's a signifier of a new era for Marvel Comics. It's a loving look at the heart of Marvel as we embrace our roots and move enthusiastically forward with all the Marvel characters you know and love starring in the biggest, boldest, best Marvel stories. All of which kicks off with the giant Marvel Legacy special."
It also has the use of the phrase "Make Mine Marvel" as Bleeding Cool told you long ago.
The talk of a return of a beloved Marvel mainstay did lead some to believe that this could be the return of Fantastic Four to Marvel's publishing line-up, after the publication of such a title was banned by Marvel Chairman Ike Perlmutter after a particularly fruitless meeting with Fox Studios. Indeed, with moves seen ion Hasbro toys and reprinting of trading cards that featured the Fantastic Four, it looked as if restrictions may indeed be relaxing.
But I understand this would be a relaxation too far. So who could it be? The image below shows a Banner Hulk, a Thor Odinson, a Tony Stark Iron Man and a Hydra-less Captain America. So who is left? Professor X? Wolverine? Miracleman? Well, if DC Comics can do Dr Manhattan Vs Superman, why not Miracleman vs… Jessica Jones?
More as it comes. ---
---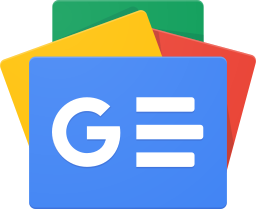 Stay up-to-date and support the site by following Bleeding Cool on Google News today!