Dublin Gets A Batman, And Ghost-Maker Gets An Enemy (BatSpoilers)
Batman Incorporated #4 introduces a Batman wannabee from Dublin who may not be entirely everything Ghost-Maker is after. But then, neither is Clownhunter.
---
In the Batman Inc comic by Ed Brisson and John Timms, Ghost-Maker's past is catching up with him. No wonder he's distracted. I mean, he can't ever get his ward Clownhunter's name right in tomorrow's Batman Inc #4.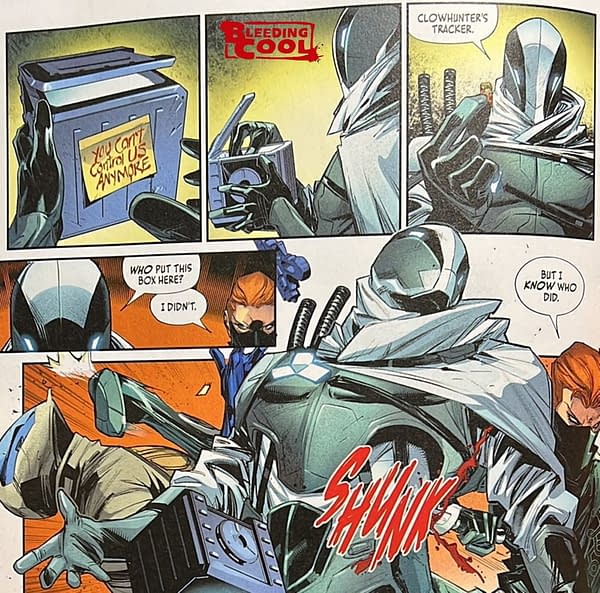 With Clownhunter also starting to catch up with who the hell this person is that Batman landed him with – and who Batman put in charge of Batman Inc. He may be behaving a bit better these days, but he's as arrogant as ever and a number of the ghosts he created are still haunting him.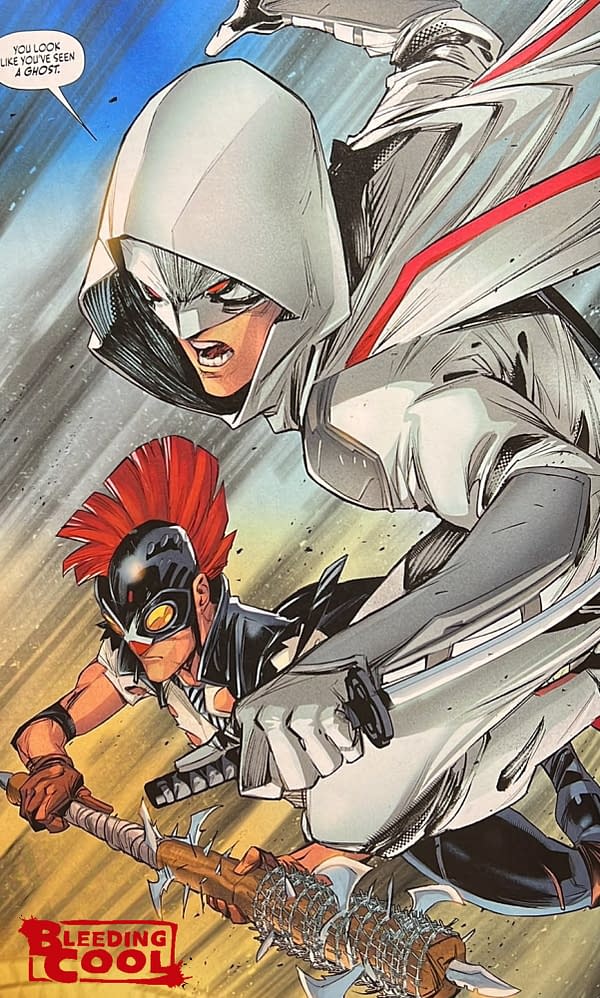 And we get an origin of another one of the wannabe Batmen around the world – though not everyone made it to the ranks of Batman Incorporated. Especially not those from Dublin.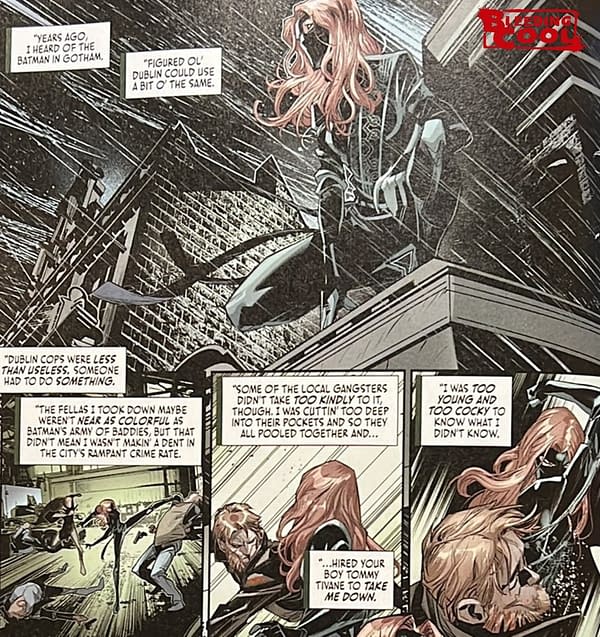 And it doesn't quite as well for the wannbees as the original. Lucky, lucky Bruce Wayne.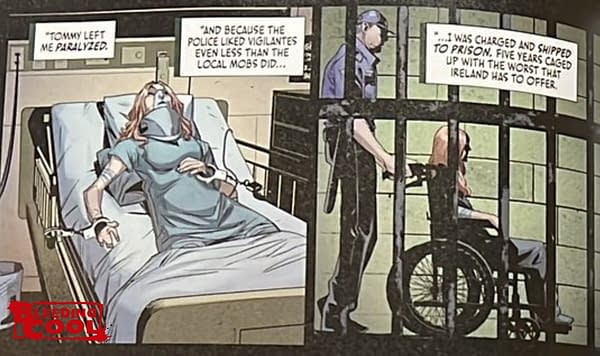 Still, I guess you have to get your training somewhere.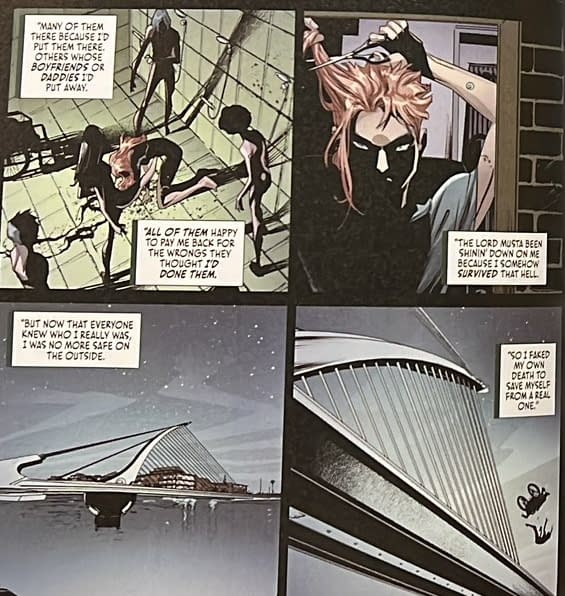 And a little Barbara Gordon-style technology also might come in handy.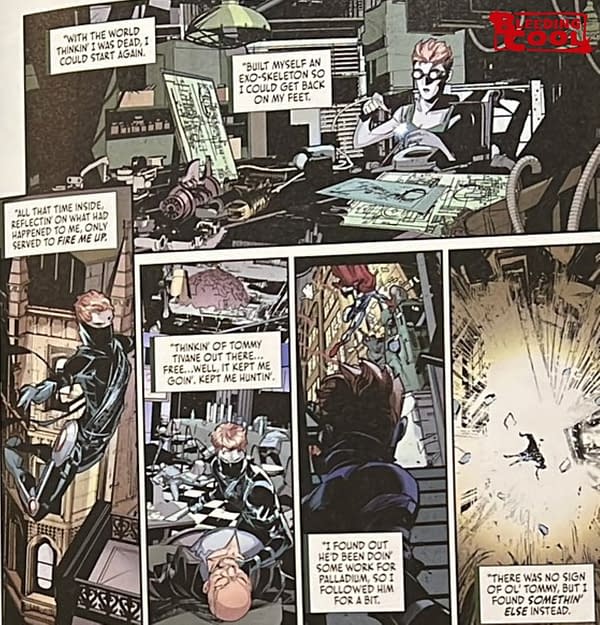 If you feel abandoned, well, misery loves company. Especially Bat-company.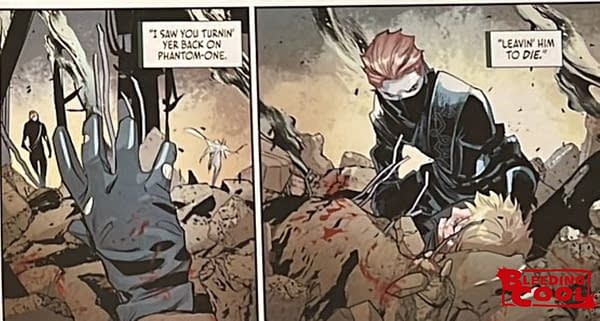 And Phantom-One, the Robin of Ghost-Maker, has found a friend with an Irish accent. And an ally in taking down Ghost-Maker.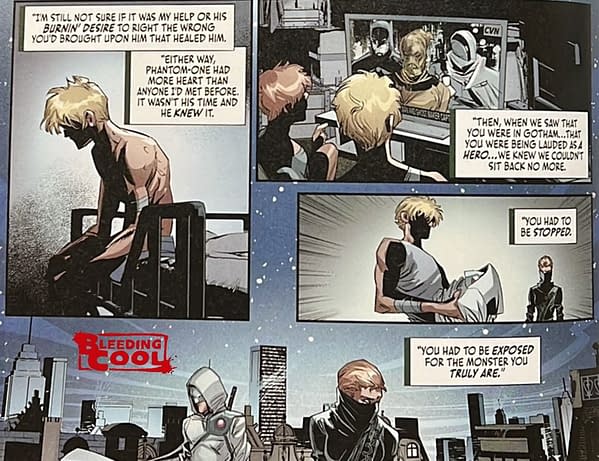 There are many more ghosts to be dug up in the issue as well. I think they may need Batman to come and knock everyone's heads together but he appears to be little… busy right now. And possibly not in the right head space. Batman Inc #4 by Ed Brisson and John Timms is published by DC Comics tomorrow. Indeed it may even be on ComiXology right now. Not quite but any second I am sure…
BATMAN INCORPORATED #4 CVR A JOHN TIMMS
(W) Ed Brisson (A/CA) John Timms
Batman Inc. have been defeated. Ghost-Maker is on his own and finds himself in the crosshairs of a friend turned foe as more secrets are exposed and Phantom-One's plans are finally revealed! Has Ghost-Maker been outmaneuvered…has student truly become master? You won't want to miss the thrilling penultimate issue of No More Teachers.
Retail: $3.99 In-Store Date: 01/10/2023