Dynamite Launches Toys And Games At Dallas Toy Fair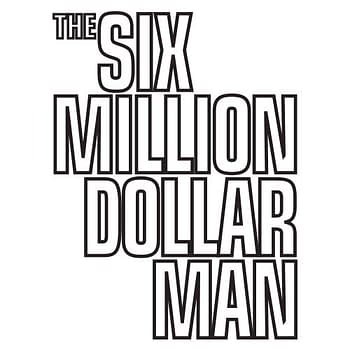 Announcing at the Dallas Toy Fair, Dynamite are launching a new Dynamite Toys And Games line, for their tenth anniversary.
So, we can expect toys and games based on The Six Million Dollar Man 40th Anniversary, Chaos Comics, via the reintroduced Eternal Toys brand, Red Sonja, Army of Darkness and Vampirella. Creating their own products and licensing them out – Side Show Toys for statues, Trevco for T-Shirts, Breygent Cards for Vampirella, Red Sonja and Project Super Powers trading cards. a Vampirella debit card, Chaos! Comics car seats and more.
I want a Vampirella version of Monopoly. Where everyone's pieces are thong costumes. Or an Evil Ernie Cluedo where everyone knows Evil Ernie did it. Or a plush Red Sonja with furry chainmail.
A press release quotes Barrucci as saying "Our initial plans and projections for action figures, novelties, gaming cards, board games, calendars, t- shirts, plush products, and more has everyone involved very excited. Our licensing arrangements allow for manufacture and distribution through numerous channels both domestic and international. Retailers and fans worldwide can expect to see themed promotions moving forward, including such genre-based themes as Dynamite Women, science fiction, fantasy, sword and sorcery, magic, horror, and so much more. Our expansion here into new markets will pave the way for Dynamite's explosive second decade as a top entertainment and merchandise supplier, and I couldn't be more excited."
I don't know. I think you could probably inject vodka under his eyelids. I bet that would perk him up, even more.