Exclusive Extended Previews of Bad Ass And Li'l Bionic Kids
We've got your exclusive extended previews from Dynamite of two books shipping this week: Bad Ass #1 by Hannah and Bessadi and Li'l Bionic Kids by Jerwa and McGinty.
BAD ASS #1 (of 4)
Herik Hanna (w)
Bruno Bessadi (a/c)
FC • 32 pages • $3.99 • Mature
If Kick-Ass and Deadpool had a baby, it would be BAD ASS! The only difference being that Dead End is a villain through and through with no intentions of serving anyone. What makes Dead End so great is his self-aware humor and biting sarcasm— the mark of a true evil genius. Hard to hate and even harder to kill, Dead End is an eloquent psychopath who fights for something better than justice: himself.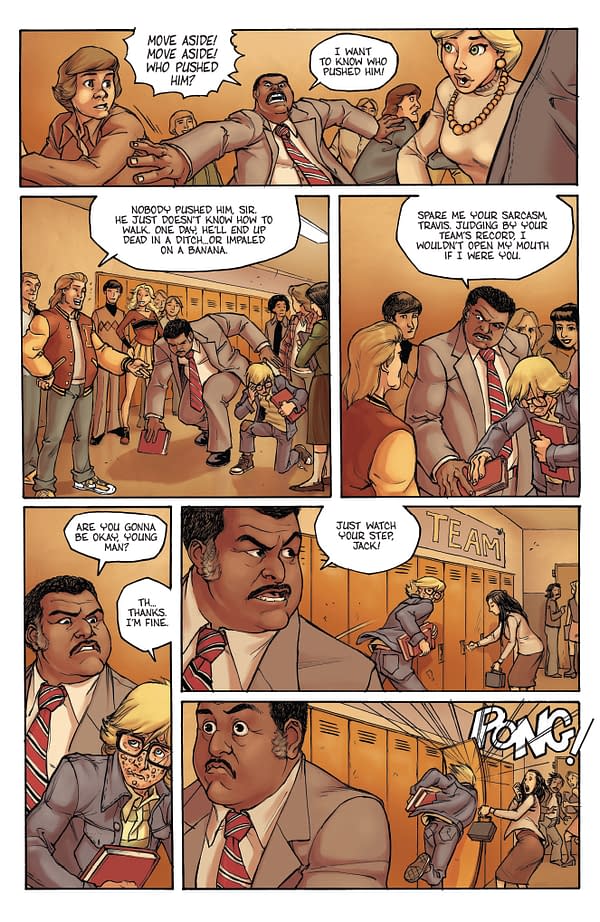 LI'L BIONIC KIDS (ONE SHOT)
Brandon Jerwa (w)
Ian McGinty (a)
Art Baltazar (c)
FC • 32 pages • $3.99 • Teen+
Better! Stronger! Faster…and smaller?! Steve Austin and Jaime Sommers are the newest students at A.S.I. – the Academy of Science Intelligence, a school for the unique and gifted. They're also both cyborgs – human kids with a variety of high-tech body parts and modifications. Can these two outsiders put aside their shyness, and a growing rivalry, in time to take a stand against alien invaders who are determined to ruin the A.S.I. Track and Field Day? And if that isn't enough, each Li'l book comes with a two-page activity sheet!