Posted in: Comics | Tagged:
---
The Fight That Catwoman and Batman Have Been Having Their Whole Lives (Batman Annual #2 Spoilers)
The argument began in Batman #15 but felt it had been running longer.
Did Batman and Catwoman meet on a boat or on the street?
Ah yes, I remember it well. Ah yes, I remember it well. Ah yes, I remember it well. These two versions refer to two first appearances of Catwoman. The first from Batman #1, as Batman proves himself the world's greatest detective by looking at womens' legs.
Before sending his young friend to do the dirty, then invading her personal space. And inteoducing quite the phrase into the Batman lexicon. But from the beginning they were smitten. …in their own ways, And then from Batman Year One, controversially recreated as a sex worker. Again, that's mentioned as much as "papa spank" now… With Bruce Wayne get to find his gear. But keeping up the moves.
And bringing a Selina Kyle into the fray.
So was it the boat or the street?
Today in Batman Annual #2 by Tom King, Lee Weeks and Michael Lake, and already receiving considerable attention, we get the full history of Batman and Catwoman… well, from Day Two at least. Discovering the batcave and stealing the Batmobile. Sneaking into Wayne manor and stealing a pen. And then beating him up and stealing his heart… But still with the same old argument. And they are never going to let it go. Ever.
Enjoy Batman Annual #2. Enjoy it more, knowing where it came from. Talking of which… BATMAN ANNUAL #2
(W) Tom King (A) Michael Lark (A/CA) Lee Weeks
Travel back in time with us to see the early days of the Bat and the Cat. What was Bruce and Selina's first date? How did this rivalry blossom into romance, and then go right back to being a rivalry again? Tom King reteams with his BATMAN/ELMER FUDD collaborator Lee Weeks to show us a little young love with capes and cowls. And a little crimefighting, too.In Shops: Nov 29, 2017
SRP: $4.99
---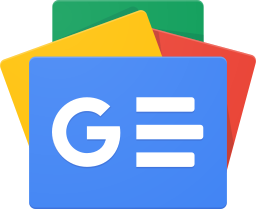 Stay up-to-date and support the site by following Bleeding Cool on Google News today!