In today's DC Nation #4. we get a better look at The Green Lantern by Grant Morison and Liam Sharp. And there's at least one new Lantern who is destined to be a breakout star.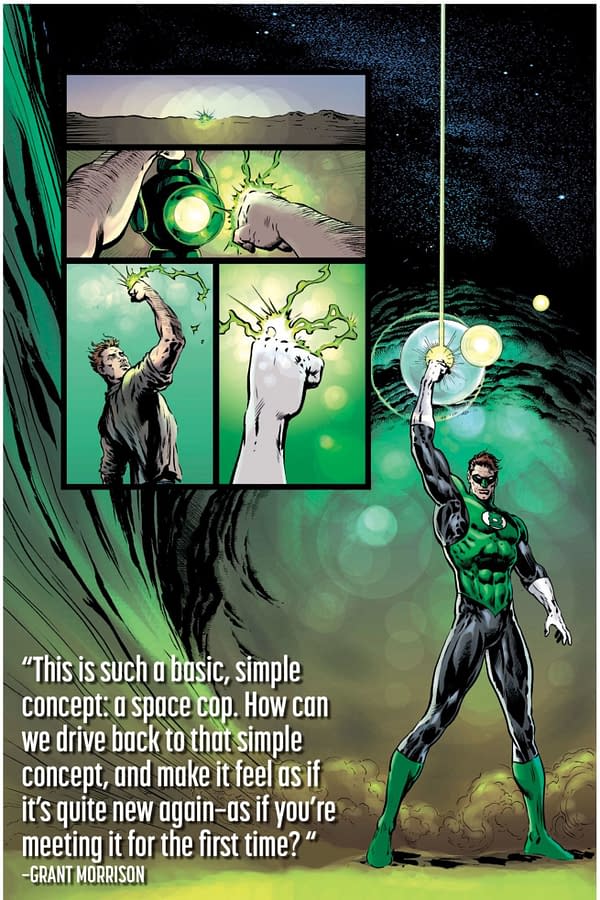 From an exploding ring on Hal Jordan's hand for the first time…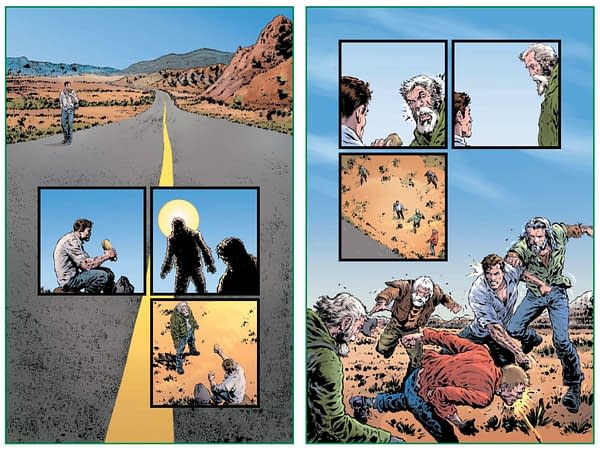 …to a fistfight in the middle of nowhere for unexplained reasons (maybe he's allergic to tuna subs).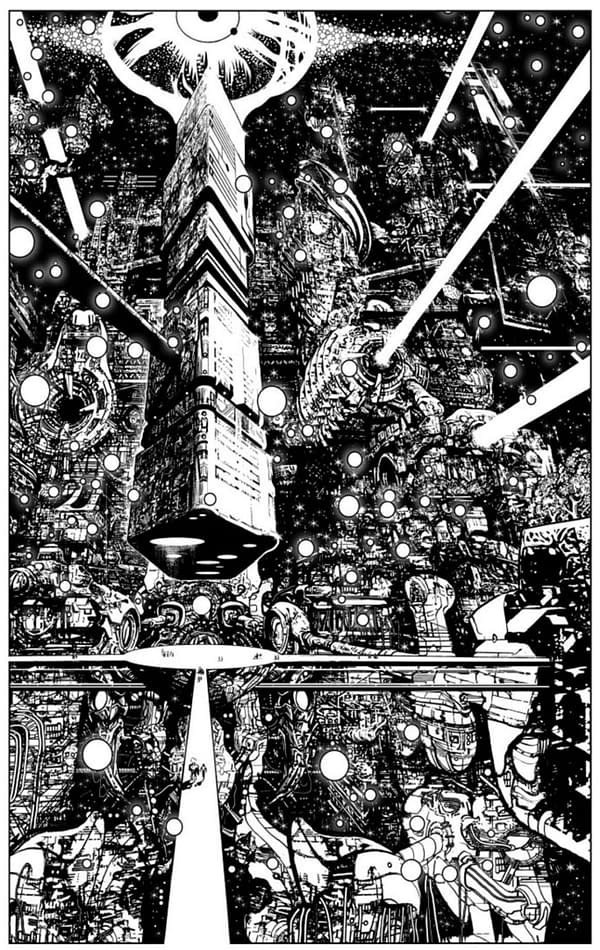 We also learn that the Green Lantern ring will be more than just creating light constructs but that it will be seen as a 'magic wishing ring' and so can do a lot more.

But the breakout character has to be this one.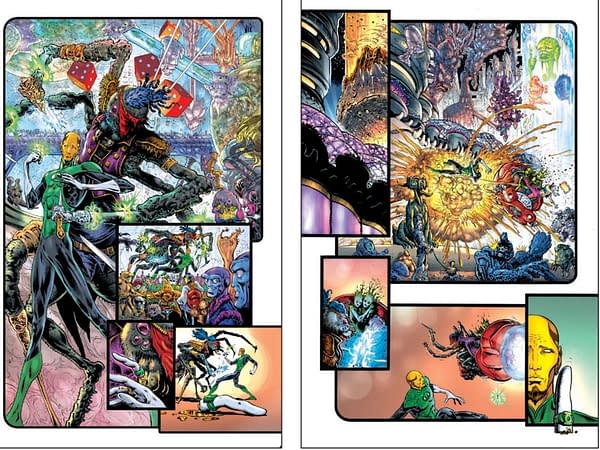 A severed finger with a Green Lantern ring. And that's all a Green Lantern needs to be. And Morrison confirms he has already started writing a second year of The Green Lantern…
Enjoyed this article? Share it!