First 8 Issues Of Justice League And 20 Of X-Men, Worth Over $250,000, Stolen From Comics Store In Georgia, USA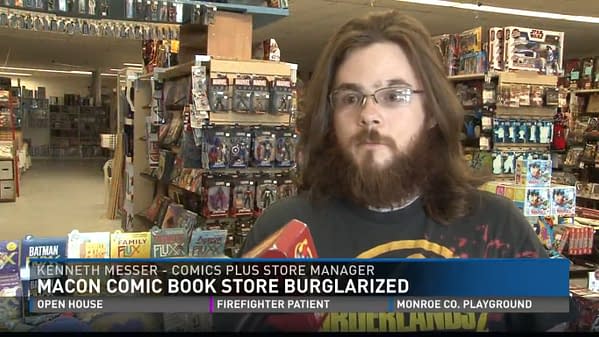 Over $250,000 worth of comic books were stolen from Comics Plus, a store in Macon, Georgia after they were broken into on Wednesday night by four burglars using a crowbar, who then ripped out the store's alarm system. It is said that thy knew exactly what they were doing.
The theft seems to bear that out. Only the most valuable comics were stolen, including the first eight issues of Justice League Of America and first twenty issues of X-Men from the sixties, and over $2000 in cash, totalling over a quarter of a million dollars and trashing the store in the process.
The comics were all CGC slabbed, so it is possible they could be traced and recovered. But anyone in the area, do be wary if you get what appears to be a really good deal offered on these comics.
Here are some local TV news reports of the incident.