Fox News Compares Last Month's Superman To Ferguson One month ago, the comic book series Action Comics saw the now-outed Superman, defending the neighbourhood in which he grew up, against the police, ordered to burn the place down, due to unfounded fears of Kryptonian infection. And it breaks out into violence.
And Fox News has just noticed in an article originally titled "Superman Literally Bashes Police In Ne Comic" and now called "Superman fights the police in new comic paralleling Ferguson riots". And have been asking around.
First they talk to Midtown Comics, over the road from the news channel's headquarters and in easy reach of any reporter.
"There's some fans that are alienated, a portion of the older fans," said Dimitrios Fragiskatos, the manager of Midtown Comics in New York City. "[But] younger fans seem to be embracing it."
But it's the parallels with the real world that have Fox most unnerved.
The comic has been making waves for its controversial theme as the parallels to the riots in Ferguson and St. Louis are impossible to ignore.
And they quote Patrick Colligan, president of the NJ State Policemen's Benevolent Association,
"They want to sell comics…Unfortunately it's at the expense of some very great cops out there every day protecting the public…We are once again painted with the very broad stroke nobody wants to be painted with,"
Back to Midtown who give Fox a little context,
"[Some of] the earliest stories involve [Superman] fighting corrupt landlords and businesses and that was to give depression era people something [to relate to]….When you look back it's not surprising that he became popular when there was no real world hero to look up to."
And to Colligan again, in an attempt to make a back-and-forth argument.
"Comic books are taking on social issues lately and maybe they should get back to taking on superheroes and making people laugh"
Of course, superheroes have always taken on social issues… and they haven't made anyone laugh for decades. Okay, maybe Groo. But while the comic does indeed show Superman standing up to a police led by a monster, and shows the idea of power corrupting, it really isn't comparable to the situation in Ferguson at all. The parallels just aren't there.
But to discover how people are really feeling, there's only one place to go. The comments.
Yeah, let's glorify the the Ferguson riots and criminals. Great idea.

Wow…sounds like bad writing trying really hard to shoehorn thier politics in the book.

Too bad! Superman was a great comic hers. Must be a gaggle of liberals running DC now.

LOL liberal basement-dwelling cartoonists.

Typical left wing crud they are putting in comics now a days.

LOL liberal basement-dwelling cartoonists.
And from someone who actually reads comics?
Dude Batman beat up whole swat teams in The Dark Knight. Dumb story ---
---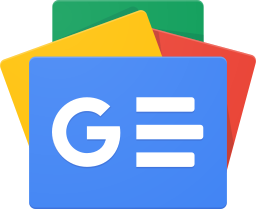 Stay up-to-date and support the site by following Bleeding Cool on Google News today!