Free Comic Book Day Gets Traffic Lights For Age-Suitability
Free Comic Book Day is coming on Saturday, the 2nd of May. But comic book stores do like to know a little about what's coming – especially what titles are suitable for what audiences? Little Timmy and Tabitha may love to get their hands on Garth Ennis and Darick Robertson's The Boys, but their parents may not be as so keen. So this year, Free Comic Book Day is colour coding the suitability, Green, Amber and Red, Here's how the comics break down: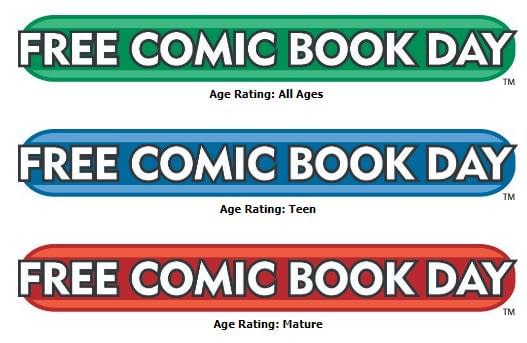 All Ages
Asterix Papercutz
Bibi & Miyu/ The Fox & the Little Tanuki Preview TOKYOPOP
CBLDF & BOOM! Defend Comics CBLDF
Disney Masters: Donald Duck Fantagraphics
Donut The Destroyer Graphix/Scholastic
Hillbilly: The Lizard of Rusty Creek Cave Albatross Funnybooks
InvestiGators: Take the Plunge Sneak Peek First Second Books
Jack Kirby: The Epic Life of the King of Comics Ten Speed Press
Little Lulu: No Boys Allowed Drawn & Quarterly
Lumberjanes: Farewell to Summer BOOM! Studios
My Little Pony: Friendship is Magic IDW Publishing
Only a Matter of Space-Time Random House Children's Books
Owly: The Way Home Graphix/ Scholastic
Stepping Stone/ Max & the Midknights RH Graphic
Stranger Things/ Minecraft Dark Horse Comics
Sue and Tai-Chan Preview Kodansha Comics
Super Mercado Mix Tape Oni Press
The Loud House: FCBD 2020 Special Papercutz
The Overstreet Guide to Collecting Gemstone Publishing
The Richard Fairgray Monster Showcase Golden Apple Books
The Tick New England Comics
The Weirn Books Yen Press
Top Secret Silver Title DC Comics
Usagi Yojimbo IDW Publishing
Zoo Patrol Squad: Kingdom Caper Penguin Workshop
Teen
Archie Blue Ribbon Presents Archie Comics
Best of 2000 AD #0 Rebellion Comics
Brandon Sanderson's Dark One #1 Vault Comics
Captain Canuck Beyond and Captain Battle Chapterhouse Publishing
Dark Ark: Instinct AfterShock Comics
Enter the Incal Humanoids, Inc.
Fire Power #1 Image Comics
Invincible #1 Image Comics
Horizon Zero Dawn #0 Titan Comics
Lady Mechanika Benitez Productions
Mean Girls: Senior Year Insight Comics
Naruto/ Samurai 8 VIZ Media
Power Rangers: Ranger Slayer BOOM! Studios
Spider-Man/ Venom Marvel Comics
Street Fighter #100: Ryu vs. Chun-Li UDON Entertainment
The Legend of Zelda: Twilight Princess/ Splatoon: Squid Kids Comedy Show VIZ Media
The Resistance Artists, Writers & Artisans
Top Secret Gold Title DC Comics
Valiant 2020: The Year of Heroes Special Valiant Entertainment
X-Men Marvel Comics
Mature
Blade Runner 2019 Titan Comics
Critical Role/ Norse Mythology Dark Horse Comics
Manhwa: Contemporary Korean Comics Drawn & Quarterly
The Boys #1 Dynamite
---
---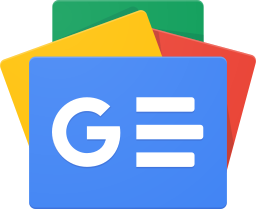 Stay up-to-date and support the site by following Bleeding Cool on Google News today!