GameStop to Trial Selling Monthly Comics in Ten Days
Once upon a time, James Parker took the Hastings chain and put direct market comics into the chain store, creating hundreds of new comic stores ordering from Diamond Comic Distributors. And, it seems, that side of the firm worked really well, launching exclusive cover variants even as the rest of the store atrophied, and the stores closed.
But James learnt.
Bleeding Cool was recently the recipient of leaks for these order schedules which seemed to suggest that games store chain Gamestop was ordering in new comics from the direct market.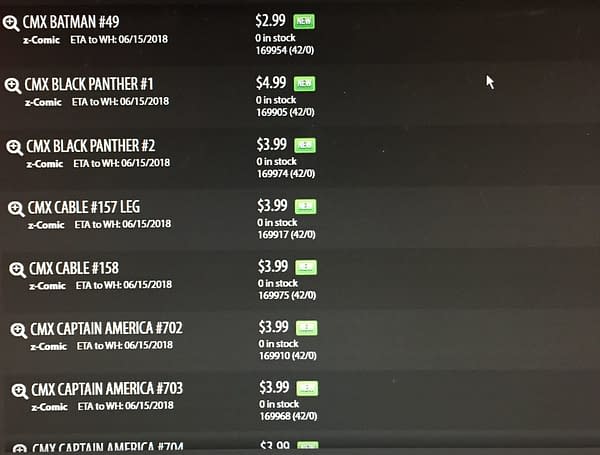 Batman from DC, Captain America from Marvel, Saga from Image, Rick & Morty from Oni Press, all lined up for the 15th of June.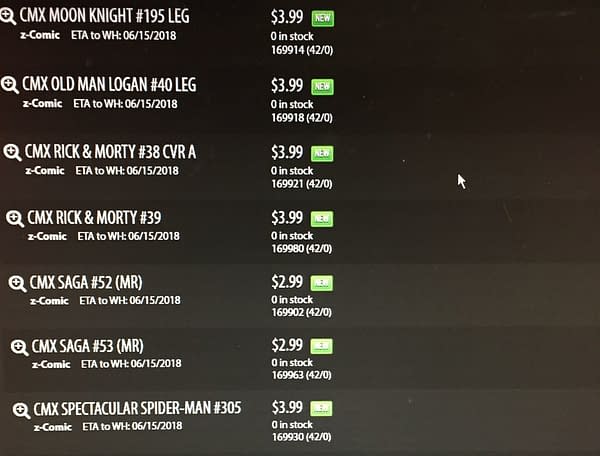 Making inquiries I was told to send some questions in which would be answered by James. My antennae twitched.I asked… James Parker by any chance?
Indeed. He has landed at Gamestop and seemed to be planning something similar as he did at Hastings. But just a trial for now. 20 branches of Gamestop and 20 branches of ThinkGeek are to stock new monthly comics as part of the direct market.
James tells me.
We are indeed getting into comics, as a retail test forum. Comics are often a part of our promotional entertainment industry environment, including video games – we can learn from this tribal knowledge. We have indeed partnered with Diamond to carry a small selection of comics in 40 stores utilizing their new spinner rack. The comics are mostly from Marvel and DC with a focus on key series and titles. This is just a small launch to bring comics to some of our collectibles stores as they fit with the current trend of Collectibles that are performing in the market. Should this prove successful, we may consider rolling out to additional stores in the future but plan to keep it limited to the spinner rack for the foreseeable future. Of course, you can expect to see some exclusive variants from us in the future.
It may be worth pointing out that there are around six thousand branches of Gamestop. This could, potentially, be revolutionary.