Garth Ennis' New Punisher Comic Won't Feature The Punisher – And Neither Will His New Romantic Comedy At the London Super Comic-Con yesterday, Garth Ennis took the stage to a packed house with Avatar Press publisher William Christensen. Here to talk about his Avatar projects, he did also mention the previously-announced Punisher series with Gorlan Parlov, with which he would be returning to Marvel.
And for the first time, he told us what it would be about. A Marvel MAX series entitled The Platoon, will sees Frank Castle's first tour of duty in Vietnam, with no Punisher, no skull, just Frank Castle being dropped right into it.
As Avatar publisher William Christensen said, "so you were being sneaky, you're just writing a war story but calling it the Punisher?" "Yup."
Ennis talked about growing up with war stories in comics and other media and feels it's a privilege to be able to add to them. He talked about how his Caliban series came out from ideas about wanting to write an Alien prequel, when he heard about Prometheus. Then when he saw the film, he discovered that it was nothing like that what he had concocted in his own head, so he gave his idea to Avatar. He also talked about writing his Crossed trilogy and his interest in directing the filmed episodes of Crossed: Dead Or Alive as well as keeping control of what the final version would be. He expressed a desire to direct Wormwood if he is ever allowed. And discussed how Caliban would suit a movie adaptation well… That's what inspired it after all.
He's also working on, surprisingly, a romantic comedy called Train Of Love, as well as the previously announce new Johnny Red comic for Titan. And for Avatar what he called "interesting stuff with Alan Moore."
He also gave us more details on Section 8 for DC, a sic-issue mini-series reviving the worst superhero characters from Hitman, with Six Pack, Dogwelder and the gang getting everyone back together, made trickier as a number of them are dead. Managing to recreate seven of them, Six Pack then has to find an eighth. And he starts by asking Batman…
Ennis mentioned that Sony/AMC are shooting the Preacher pilot at the end of May, and he says that the second draft of the screenplay included all of his notes on the first. And if all things go well, we should have a show sometime next year. Ennis says that he is Cautiously pessimistic, but this time we might get it.
He hasn't seen the Constantine TV show, and says that he basically lost interest in the character, so he wasn't that interested to begin with. And when he saw that the TV series was no smoking and Constantine had fire coming out of his hands, he asked "why bother?" He concluded that so much about the character is unpalatable for a TV executive for that kind of audience. But from what he has seen, he thinks it still got closer to the comic closer to it than Keanu Reeves did.
Ennis also talked about an ongoing attempt to turn Night Wytches into a film over twenty years and thinks that it could be because the heroes are soviet Russians? No more Boys, Hitman or Preacher. The stories have ended… If you see more Boys, you know something has gone wrong and he really needs the money.
When asked about his antipathy towards superhero comic books, he concluded "I see a tremendous amount of talent wasted on superheroes telling the same stories again and again."
He sees a difference between superhero comics and stories about superhumans, "When you think about superhumans, who acts and think beyond humanity, then you get more interesting material" citing the work of Warren Ellis,or Watchmen and Miracleman. But in general "the vast amount of superhero comics are a waste of talent"…
---
---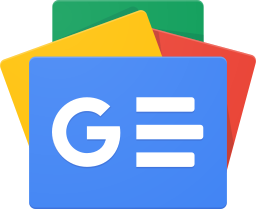 Stay up-to-date and support the site by following Bleeding Cool on Google News today!