Generation X Cancelled with February's #87 at the End of Current Story Arc
Marvel's March 2018 solicits are revealing an awful lot of things for what readers can expect, and there are a huge amount of changes taking place in the lineup of titles at the publisher.
It would seem from its complete lack of appearance in the March 2018 solicits, Generation X is cancelled after February's 87th issue. (Naturally, that's 87 issues after returning to Legacy numbering; not actually 87 issues in this volume, sadly).
I say sadly, as those who've seen my reviews will know the series didn't get off to a great start for me, and I was less than favourable towards it. However, in the most recent issues, the series has really won me over. Christina Strain's take on Generation X became better and better to me the more it moved away from the basic premise of the Xavier Institute setting up a class they intended to turf out after they 'graduate'.
The series moved away from this and began incorporating the classic Generation X characters more and more, and became a lot more fun and interesting as it made the focus much more on teen angst and soap opera elements, like the original series did so well.
The final issue solicit, in February 2018 reads:
GENERATION X #87

CHRISTINA STRAIN (W) • AMILCAR PINNA (A)
Cover by TERRY DODSON
Survival of the Fittest Part 3
It's JUBILEE vs. M-PLATE…vampire vs. vampire! Will the GEN X class be able to defeat MONET/EMPLATE and save the school? All this, plus: Witness a major milestone for Jubilee!
32 PGS./Rated T+ …$3.99
Granted, it doesn't sound like a series' finale issue, but I guess this is how we'll finish off. My one hope now is that this 'major milestone' for Jubilee can please, PLEASE, be making her no longer a vampire, and finally throwing a good riddance to that sucky plot arc that got dumped on her for the last few years.
---
---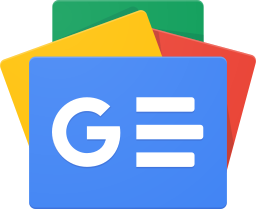 Stay up-to-date and support the site by following Bleeding Cool on Google News today!