Posted in: Comics, DC Comics, Review | Tagged: dc comics, green arrow, jason wright, justice league, Mairghread Scott, mammoth, Matthew Clark, oliver queen, parasite, sci-fi, Sean Parsons, superheroes
---
Green Arrow #41 Review: A Great Prison Riot Story
Green Arrow has been tasked with accompanying the superpowered rogue known as Parasite into a prison facility after his court hearing. He has been powered down, but a stupid decision from an incarcerated Mammoth results in Parasite having access to immense strength once more. Green Arrow is quickly knocked out by Parasite, and, when Ollie awakens, he finds the prison amid a riot with every superpowered inmate on the loose.
I'm not sure why Green Arrow has such a difficult time holding down a writer right now, but, so long as they keep cranking out good stories, I'm completely okay with it.
Thankfully, that's what Green Arrow #41 delivers. Writer Mairghread Scott brings us a tale that feels so distinctly Oliver Queen. He is called to do a job he doesn't especially like, chastises many of the people involved, and it still manages to blow up in his face in a spectacular manner, forcing Ollie to improv, luck, and, occasionally, skillfully navigate his way through the crisis.
The comic makes it damn clear that Ollie Queen is no fan of the penal system, which I dig. That makes sense for him. He works with the system because that's all there is right now. He may not like the justice system as it is, but he feels that there must be some justice.
It is a shame that Black Canary isn't in this issue, though.
There is plenty of action to boot. A menagerie of villains cross Ollie's path in the comic, and he must deal with them all in some way.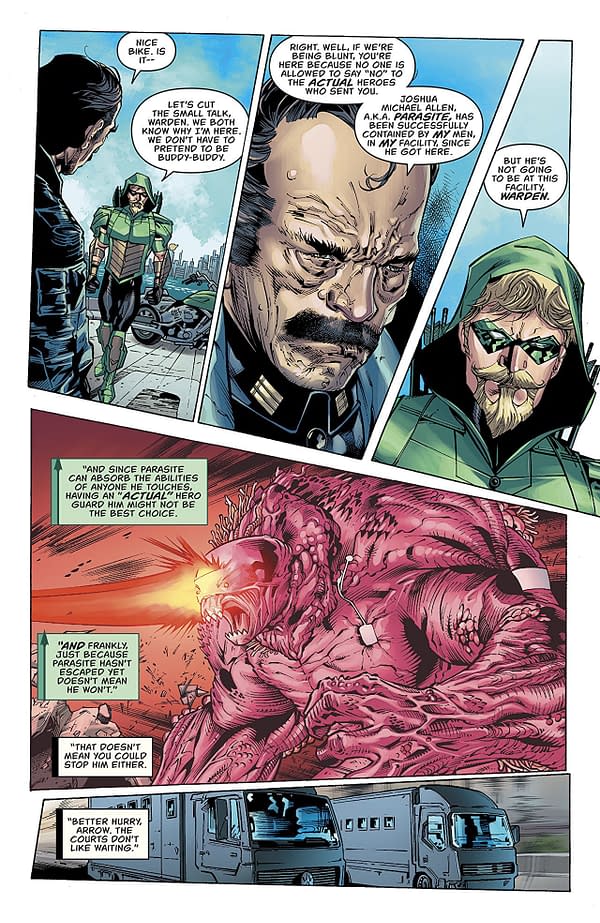 Matthew Clark gives the comic a somewhat cartoonish style that fits the tone and pacing of the comic well. It lends itself to motion and has a bulging quality to it that emphasizes the depth and details well. Sean Persons' inking is solid and adds to that cartoonish feeling. Jason Wright's color art is bright and grabs the eye well.
Green Arrow #41 is another charming, fun, and engaging issue from DC's most opinionated hero. The plot is simple yet great, and the Ollie Queen is once more well represented in the comic. The art is solid too, and the comic earns a recommendation. Check it out.
Also, is this inspired by that "Supermax" DC/Green Arrow film script that was allegedly floating around before the writer's strike years ago?
---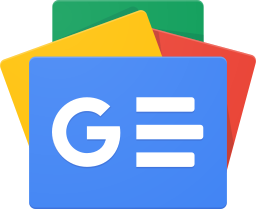 Stay up-to-date and support the site by following Bleeding Cool on Google News today!