Harley Quinn vs. Joker in the Latest DC Versus Video
In a very interesting DC Versus this week, Clown Prince of Crime is pitted against the woman who calls him Puddin' — Harley Quinn vs. Joker. One of the first villains to really become an iconic figure in his own right, The Joker first appeared in Batman #1 in 1940, created by Bill Finger, Bob Kane, and Jerry Robinson. He has been Batman's arch-nemesis for almost 80 years and doesn't seem to be slowing down. No one has ever pushed the Caped Crusader the way the Joker has.
Harley Quinn, on the other hand, made her debut in Batman: The Animated Series, created by Paul Dini and Bruce Timm — though origin-wise she was created by the Joker. Quinn was once a psychiatrist working on trying to help the Joker, only to fall in love with him and join him in his insanity. She dances the line between good and evil sometimes, thriving among the Suicide Squad. The Joker, on the other hand, has always been a force for chaos and destruction. The best description of the character may come from Alfred (Michael Caine) in The Dark Knight when he said, "Some people just want to watch the world burn."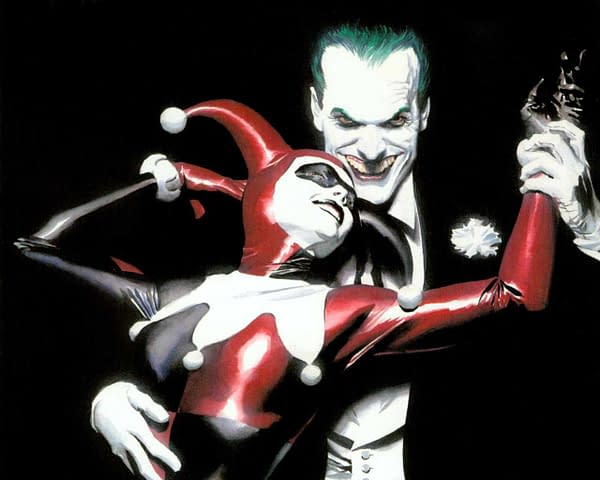 A battle between the two would be interesting depending on Harley's emotional state. If she is angry and in control, then I think it becomes a fair fight. She has proven herself over the years to be more than capable of tussling with anyone. The Joker, on the other hand, isn't known as being a top-end fighter, but he cheats and plans and has no problem taking a ton of pain to win the fight. But if Harley sees him as her 'Mistah J', then her heart won't be in the battle and she'll lose. End of story.