How Elizabeth Bathory Became The Blood Queen – The Troy Brownfield Interview
Dynamite Entertainment has a new original series launching this July focusing on a real life historical figure with a very dark past, The Blood Queen. I was curious how they were going to handle a female lead with 600 murders to her name… so I hit up Troy Brownfield for some answers.
Bleeding Cool: The Blood Queen is Elizabeth Bathory, a real historical figure, but the comic is only loosely based on her? How much of her history is worked into the series? She has been depicted as a vampire, a sorceress, a sadist and a serial killer… which Bathory will we be seeing here?
Troy Brownfield: Leading off with the easy question, I see. Well, it's like this. The real Bathory is the starting point. Like you said, she's been depicted a number of ways in fiction, but there's a central truth that she was a woman that ascended to a place of power and used that power in some horrible ways. She was implicated in being complicit, if not directly responsible for, the deaths of over 600 people, mostly young women. Informal charges regarding 80 of those deaths were brought, but she was never formally convicted. She was, however, locked away in a tower for the rest of her life. That's the historical part, and you can still find actual legal documents in Hungary pursuant to the case and its fallout.
And, as you mentioned, Dan, various versions from Hammer films to novels and more have taken all of those different roads with her. We're going to be exploring a lot of those iterations, and how one person can reflect those various facets of character or interpretation. The action is set quite squarely in a fantasy world, but various other characters and events have real-world ties, too. Part of the original conception was "Bathory as the Wicked Queen", so it's a synthesis of a variety of those elements. What comes out in the story is a complicated central character that goes in a lot of interesting directions.
BC: From what I understand, this series is to have a bit of a fairy tale quality to it. What elements do you think are needed to make a fairy tale story?
TB: The takeaway that most of us have with respect to classic fairy tales is that there's some sort of lesson or moral attached to it. Of course, the writers of such, like the Brothers Grimm or Countess d'Aulnoy, frequently achieved this goal by scaring the absolute living shit out of the children in the audience. It's not enough to say "hey, kids; don't wander off the path"; the fairy tale writer would say, "Stay on the path or a talking wolf with a fondness for senior fashions is going to eat your grandma and have you for dessert."
I like the idea of looking at this as a world that could be an idyllic fairy-tale kingdom, but we're pulling back to the layers to expose the rot underneath. And really, that's symptomatic of anything involving human beings. Once you introduce ambition, greed, lust, power, what have you, then even the most beautiful kingdom becomes a well of corruption at that hands of its rulers. In essence, it's the story of what happens when a person that might even have basically good intentions allows their power and their magic and their ambition to outstrip their sense of right and wrong. It's also what happens when people try to fight that.
BC: So you have fantasy fans and history fans out there who would both be interested in this title. Sell them on picking up the first issue. What can they expect to see when the crack open the cover?
TB: The first thing that they're going to see is absolutely wonderful art by Fritz Casas. He's just doing great, great work on this, ably abetted by Kirsty Swan (on colors) and Marshall Dillon (on letters). Without a doubt, this book looks great. Fritz is getting what I want on the page at a level that's just uncanny, and I mean that.
As far as the story itself, we immediately introduce a number of intriguing characters, all of whom have a part to play going forward. That messenger girl that retrieves Elizabeth? You'll see her again. The knight, Ferenc? He's huge. Jon Hunter? Absolutely. This is going to be a layered plot, building outward and encompassing a number of kingdoms, power struggles, and plots. Elizabeth is firmly at the center of it, even if she's not fully aware of this when the story begins. We learn more about her, who she is, and what she can do. To me, that's the root appeal. Interesting characters, a complex story, and top-flight art.
BC: The new series is set up as an on-going. How far ahead are you working and are we looking at a straight protagonist/antagonist set up or something different?
TB: I have a decent view of the long road. I don't want to get into too many specifics for a lot of obvious reasons, but I feel right now that I have stories to last. First of all, this is a situation where we're going to watch Elizabeth evolve, and we're going to see what other characters do in reaction to that. There will be surprising alliances, and equally surprising opposition. In a practical sense, the entire creative team is ahead of schedule in my estimation, so that's great. Our editor, Molly Mahan, is extremely focused and organized and keeps me up on every stage of the game around us; she's terrific.
As for the whole protagonist/antagonist thing, that's a fine question, a particularly pertinent question, and a question that I'm going to avoid like a radioactive porcupine. Expect twists and turns. I'll leave it there.
BC: There is a lot of talk lately about female leads and a growing female fan base. How do you approach working on a series like this that is a period piece yet still make a strong female heroine (or anti-hero if that is the case)?
TB: I'm glad that those conversations are happening in the industry. My friend Janelle Asselin has been playing a role in that conversation for a while, and I agree with her and a number of others that comics as a whole benefit from a diverse audience reading a number of different genres or subject matter. I think it's essential for long-term sustainability. Of course, it's important to remember that there's not just a Female Fan assembly kit that you take out of a box. Women will read what they want to read, and it won't always be what other women want to read. So, the best approach when wanting to attract a diverse audience, whether it's more women, or more young people, or more people of different backgrounds or ethnicities, is to just make a lot of different kind of comics that might interest those audiences. [Strangely enough, that's how men read, too. It's almost like we should treat the female audience like people. Crazy!]
The question of the role of the female character in a period piece or a patriarchal society is one that's crucial to this book. That gets a little more explicit by the third issue, and I'm positive that some readers will view Elizabeth and other characters in a light that's not entirely negative. I want to explore that contradiction, particularly in the case of where the lines might be.
As a man writing a woman, I just approach it from the idea that I'm writing a person. A complex, thinking person that has a series of choices to make as they experience relatable emotions. The fact that the character is a woman is sometimes very significant in those choices and emotions, and sometimes it is secondary to other forces. Again, that's the way it is for any human regardless of gender classification. If your writing of character achieves a connection with the audience, whether you've earned a laugh or a tear or a satisfied nod, then you're on the right track.
BC: What else are you working on in the next couple of months that folks can keep their eyes out for?
TB: I have a big project from [REDACTED] that I'm unable to tell you about right now, but I will be able to soon. It's different than anything I've done before, but I think some people will dig it. Some will want me dead, but hey, that happens. I also wrote Clash of Queens #3-5 for Zenescope, which comes out April/May/June. June! Which contains June 11th, which is the date for The Blood Queen #1.
And I continue to write my webcomics Sparkshooter and Solo Acoustic at www.sparkshooter.com; those are related comedies based in and around the Indianapolis music scene circa 2003. Sparkshooter is about a band of long-time friends that reforms with a new female lead singer, and Solo is a single-panel strip about a guy struggling with the whole singer-songwriter thing in a rock town. Sparkshooter is drawn by the outstanding Enkaru; she's from Spain and she's amazing. Solo is drawn by my pal Ben Olson, and he's going a great job as well. There's a new Sparkshooter page every Wednesday and a new Solo every Friday.
---
---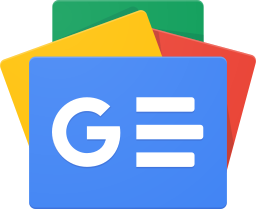 Stay up-to-date and support the site by following Bleeding Cool on Google News today!