[rwp_box_recap id="0"]
Star Trek: Year Five opens with a damaged Enterprise. We enter the bridge, darkened and empty, save for one shadowy figure seated in the captain's chair.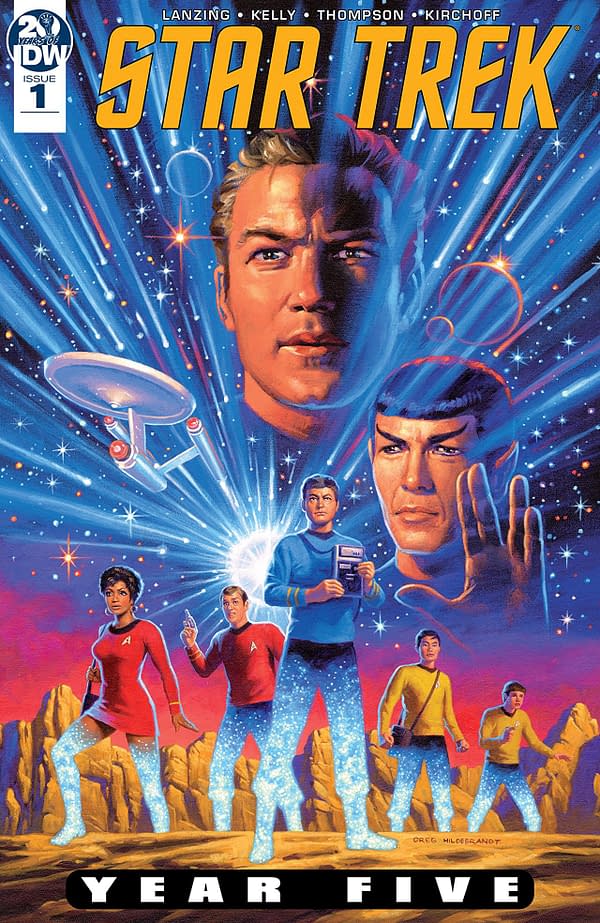 It's Captain James Tiberius Kirk, and he's pretty much giving his own eulogy, as another figure stands behind him with a phaser to his head.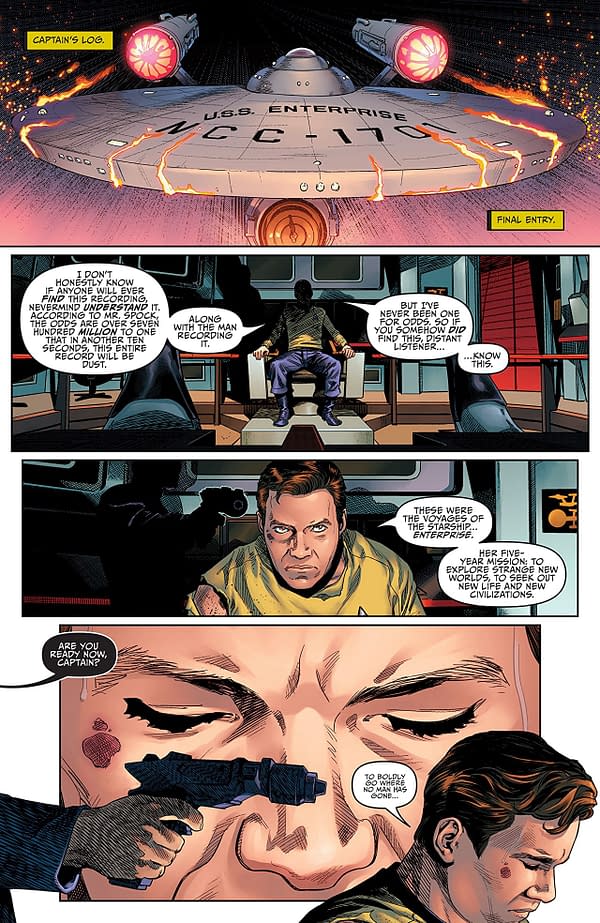 That's about as effectively dramatic an opening as you can hope for, and that's just the first few pages of the story.
Star Trek: Year Five has a fantastic narrative drive to it, thanks to the writing team of Jackson Lanzing and Collin Kelly. The characters are perfectly realized, from Kirk's longing to extend the five year mission of the original Enterprise, to McCoy's desire to brandy up any occasion. Spock is the perfect sourpuss, and everyone has a moment to shine.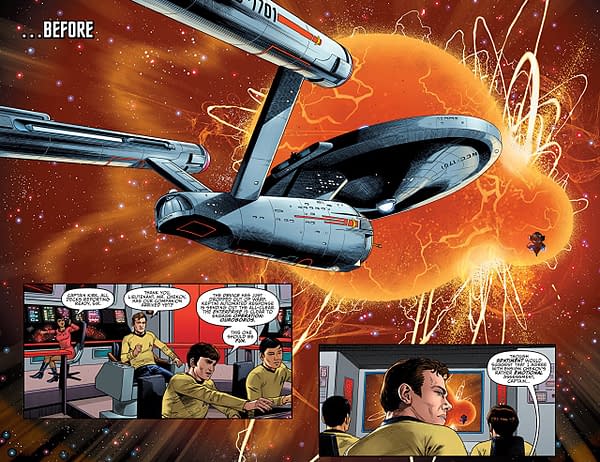 The story also bridges the original series stories with the events of Star Trek: The Motion Picture, which found Admiral James T. Kirk longing to boldly go once more, frustrated at the confinement of Starfleet command.
There is also a major villain back in action, which would have been hard to realize with the special effects limitations of the 1960's. Here, with the excellent art from Stephen Thompson, everything is possible. The Enterprise is majestic, as she should be, and the characters are captured beautifully.
Special mention needs to go out to the color work of Charlie Kirchoff, who gets the hues of the original series down perfectly. The color spectrum of the original Star Trek is very much a by-product of its time, and has as much of a stamp on what makes the series tick as anything else- getting it wrong would throw the whole exercise off, but Kirchoff nails it.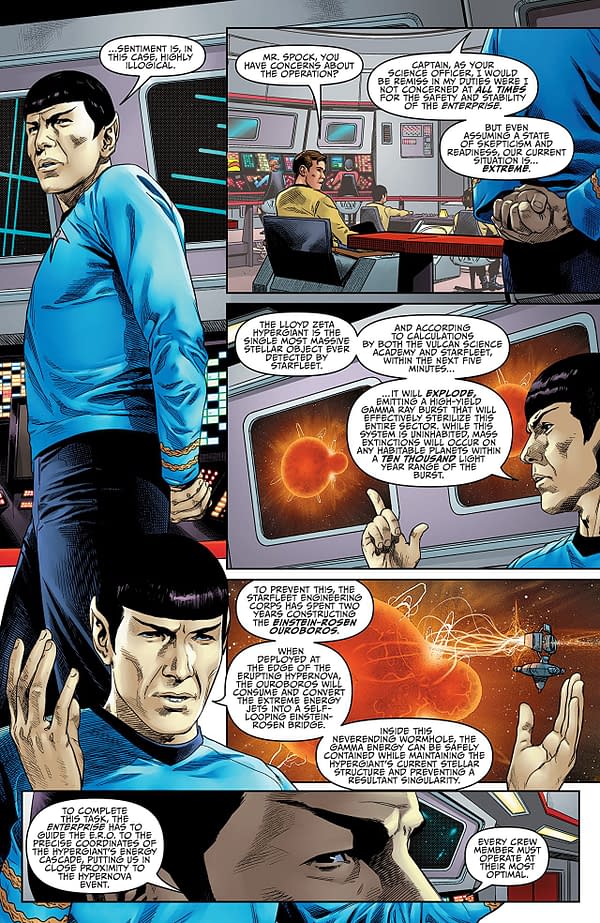 Star Trek: Year Five is a perfect excuse to sit back and enjoy some classic Trek. It feels like the original in every sense, and that's no small feat!
SUMMARY: Script: Jackson Lanzing and Collin Kelly; Art: Stephen Thompson; Colors: Charlie Kirchoff; Letters: Neil Uyetake; Editor: Chase Marotz; Publisher: IDW Publishing; Release Date: April 25, 2019; Cover Price: $3.99; 34 pages.
[rwp-review-ratings id="0"]
[rwp-review-form id="0"]
Enjoyed this article? Share it!