Is Attack Peter The New Must-Have From Comics Vault Live?
This Friday sees the result of Comics Vault Live, the popular monthly exclusive collectibles stream hosted by Shawn "Big Clutch" Kirkham and produced by his employers – Skybound Entertainment. We've been telling you all year that CVL is as close to a guarantee as possible for collectors, with the Walking Dead Deluxe variants routinely hitting $300 immediately on eBay.?
And, no surprise, there are new The Walking Dead Deluxe and Invincible "#FoilFever" variants at CVL this week:
The big surprise is the return of Attack Peter, the red-hot artist whose prints always jump at least 100% in the aftermarket. He's got a new Ultramega print available at CVL on Friday: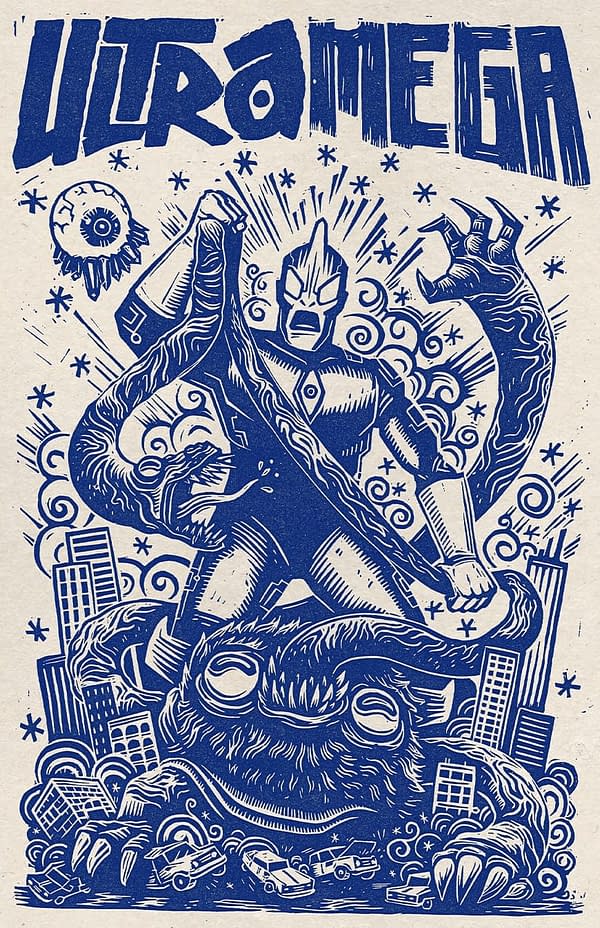 That said, it shouldn't have been a surprise, given that Ultramega continues to rack up historic sales for Skybound, while Peter's CVL variant to Ultramega #1 (SRP: $75) recently hitting $165 and routinely selling for over $150, more than delivering on his basically-guaranteed 100% return with collectors.
But it is prints where fans get the most excited, with his Ultramega prints retailing for $50 and the 85- unit print run driving collectors to regularly spend around $150 to get one after they sold out in minutes when they debuted during March's CVL stream.
That all means Attack Peter may be the hottest artist on the rise with collectors and this new Ultramega print – admittedly a blue color palette version of the original – could be the last chance to get his Skybound comics prints before they explode even further in popularity. And, from what I'm hearing, Skybound has some even bigger plans for Peter at CVL that will turn a lot of heads in July.
The next CVL is on Friday at 1:35pm PT, 4.35pm ET, 9.35pm BST during Skybound Xpo and you can register now for updates so that maybe you have a chance of getting this print (and those other exclusive comics) before they sell out.