Jack Kirby's Heirs Have Only Just Begun To Fight – And Petition Supreme Court Over Marvel Comics Rights
After a series of seemingly failed cases over Superman and Kirby rights, Bleeding Cool Magazine dropped attournee Marc Toberoff from the Top 100 Power List last year. This may be a reason to reinstate him.
Law360 reports that the right for the rights to Marvel characters from Jack Kirby's heirs, courtesy of Toberoff, may be going to the Supreme Court.
In a petition filed March 21, Jack Kirby's children urged the high court to reverse a Second Circuit finding that Marvel owns the rights to franchises created by the renowned comic book artist, such as "The X-Men," "The Incredible Hulk" and "The Fantastic Four."
Glad they've dropped the Spider-Man bit. They add,
"The Court of Appeals unconstitutionally appropriated Kirby's valuable copyrights and gave them outright to Marvel, effecting a transfer of wealth on a massive scale," the petition states.
The case has been ongoing for for five years since notice was sent by the heirs to Marvel to terminate the contracts. However this would not have been valid if Kirby's work for Marvel was deemed work-for-hire. And so the battle began and Marvel made a counter claim that the termination was invalid as a result.
And its been bouncing from court to appeal court since, with Marvel eventually succeeding. But it's that success which is being challenged and it could make for a precedent. LAw360 reports,
the heirs claim that the Second Circuit's "instance and expense" test, which examines the amount of influence and money a company in a work's creation by a company, is overbroad. The petitioners allege that the test led the court to incorrectly conclude that Marvel had motivated Kirby to create his works.
Jack Kirby never received a penny of royalties from Marvel over and above his page rate, creating comic characters and stories that have now many billions. Most appeals to the Supreme Court are never heard. If this one is… it could change everything.
---
---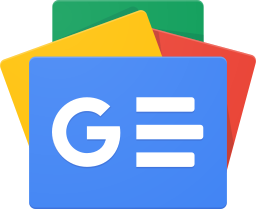 Stay up-to-date and support the site by following Bleeding Cool on Google News today!