Jim Lee's Cover For Dark Days: The Forge Brings Metallic Foil Covers Back To DC
Back in January (pip pip), when talking about what we then knew as Scott Snyder and Greg Capullo's Batman-centric Metal Summer Event comic, Bleeding Cool Rumormonger-in-Chief Rich Johnston wrote:
Come August, someone will get to have them all. And hey, maybe that metallic foil that DC Comics has been stockpiling may come in handy for a cover?
Well, it looks like Rich was right on the money. We know now that Metal was just one part of a massive publishing initiative by DC Comics:
Dark Nights: Metal is the upcoming event comic by Scott Snyder and Greg Capullo, which will lead into Dark Matter, in which an (all-male) Master Class of DC artists will team with seasoned writers to deliver the New Age of DC Heroes. DC decided on this progression after unearthing a centuries-old prophecy from the renowned prophet Danstrodidimos, which said, "First Comes The Dark Days, Which Gives Way To The Dark Nights, Which Gives Birth To The Dark Matter." Close adherence to the publishing ritual will result in increased sales for DC and continued public relations mishaps for their competitors at Marvel.
In an Instagram post just now, DC Co-Publisher Jim Lee was showing off a printed cover to Dark Days: The Forge #1, and though the cover image itself isn't new, he does reveal a crucial detail:
So check it out. This is my cover for Dark Days: The Forge, and as you can tell from the sheen and the shadows falling over this cover, it is indeed metallic foil. We're bringing this back in honor of Dark Knights: Metal by Scott Snyder and Greg Capullo.
Dark Days will serve as a prelude to Dark Nights: Metal. And a throwback to the glory days of 90s comics excess. Check out the video below:
---
---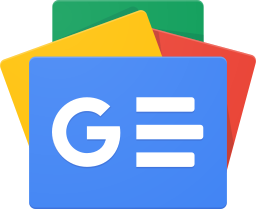 Stay up-to-date and support the site by following Bleeding Cool on Google News today!