Just How Kinky Will Jonathan Hickman's X-Men Be?
One of our favorite things to do each week is read the X-Men Monday column by our friends over at Adventures in Poor Taste and try to extract some clickbaity headlines out of Jordan White's teases about upcoming X-Books, taking his offhand remarks as literally and seriously as possible. We already got one earlier today in the form of White's comments on the love triangle between Scott Summers, Jean Grey, and Emma Frost, to which White provided some pretty thorough comments.
But it was a very brief tease that came later in the column which caught our eye. The theme of the week was X-Romances, and one of the questions involved what Jonathan Hickman will deliver on that subject when his House of X and Powers of X relaunch the X-Men Universe this Summer…
AiPT!: Finally, I know there's so much you can't say about the approaching Jonathan Hickman era of the X-Men, but is it safe to assume romance in the X-Line isn't going away anytime soon? Or is Hickman against love–X-Men style?

Jordan: Hickman is very much in favor of love, though he is also interested in redefining what "love–X-Men Style" is…
Redefining what "love-X-Men Style" is? Well that's an interesting comment, isn't it? The last major change to "love-X-Men Style" was probably when Jason Aaron revealed that Wolverine has two d***s (one for f***ing, one for making love) back during his run with the character. What could Hickman have in mind? One thing for certain, it will definitely involve lots of charts and symbols.
And nothing is sexier than charts and symbols.
House of X and Powers of X launch in July and will run bi-weekly on alternating weeks for 6 issues each, so three months of weekly HiX-Men.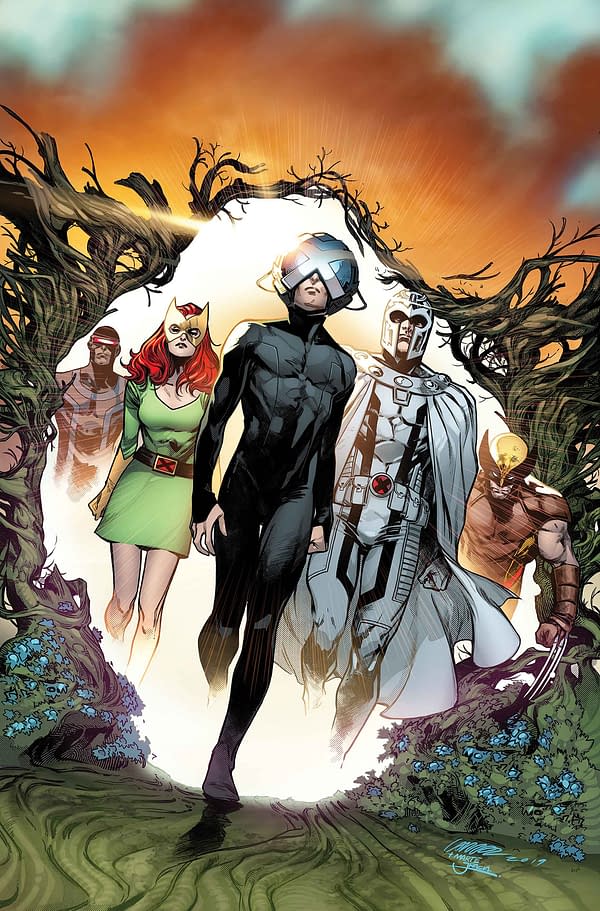 House of X #1 (of 6)
(W) Jonathan Hickman (A/CA) Pepe Larraz
FACE THE FUTURE! Superstar writer Jonathan Hickman (SECRET WARS, AVENGERS, FANTASTIC FOUR) takes the reins of the X-Men universe! Since the release of Uncanny X-Men #1, there have been four seminal moments in the history of the X-Men. Giant-Sized X-Men. X-Men. Age of Apocalypse. New X-Men. Four iconic series that introduced a new era for Marvel's mutants and revolutionized the X-Men. In House of X, Charles Xavier reveals his master plan for mutantkind…one that will bring mutants out of the shadow of mankind and into the light once more.
Rated T+
In Shops: Jul 24, 2019
SRP: $5.99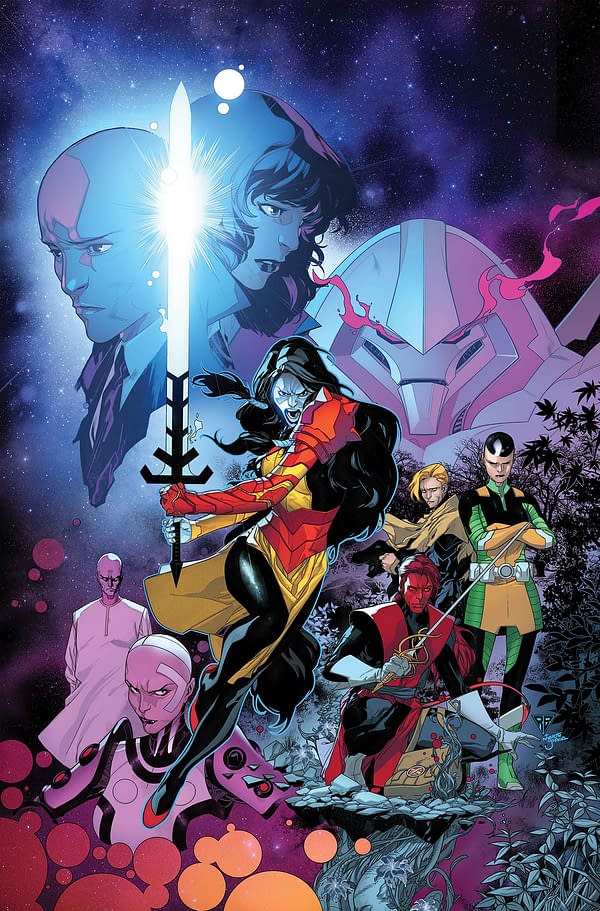 Powers of X #1 (of 6)
(W) Jonathan Hickman (A/CA) R. B. Silva
FEAR THE FUTURE! Superstar writer Jonathan Hickman (INFINTY, NEW AVENGERS, FF) continues his revolutionary new direction for the X-Men. Intertwining with HOUSE OF X, POWERS OF X reveals the secret past, present and future of mutantkind, changing the way you look at every X-Men story before and after. You do not want to miss the next seminal moment in the history of the X-Men!
Rated T+
In Shops: Jul 31, 2019
SRP: $5.99