Justice League Dark #2 Review: The Fate of Magic in the DC Universe
Zatanna and Swamp Thing return to the Hall of Justice to help Wonder Woman, Detective Chimp, and Man-Bat fight off the magic users resurrected by the Otherkin. They barely survive, and Zatanna points the new Justice League Dark in the direction of the Tower of Fate for answers. The team will seek aid from Doctor Fate himself, but Swamp Thing also has business at the Tree of Wonder, where he is also met by John Constantine.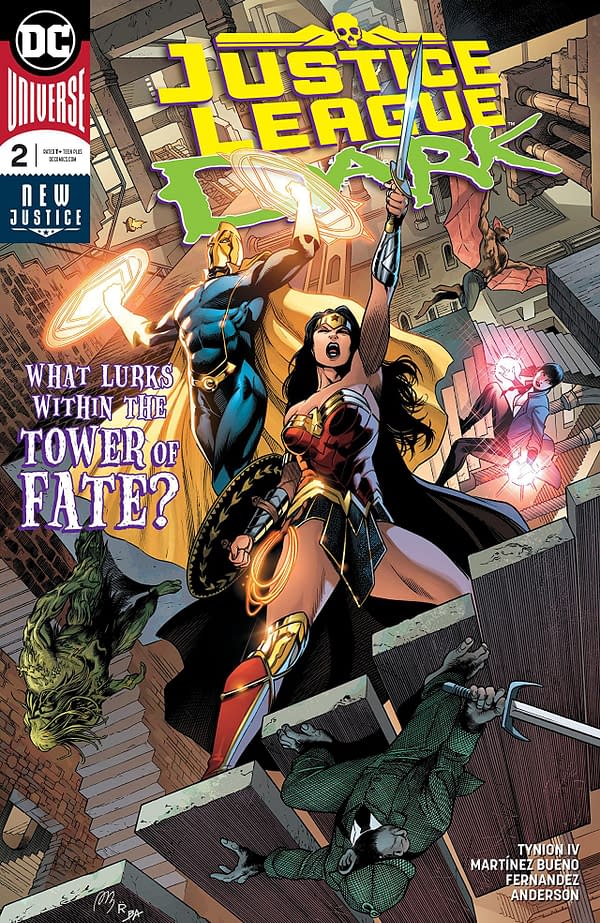 Justice League Dark #2 focuses on the struggle of this team's unification as well as how bad the state of Earth's magic has gotten. The situation is dire, and it may already be too late for even Wonder Woman and her team to salvage magic as it is.
We are also given a brief and vague origin as to how Earth first attained magic. I actually like that it's pretty vague, as it has a low chance of contradicting other origins of magic stories DC has used and will use in the future.
The comic overall flows quite well and never drags. The team is good and has an interesting dynamic. We see how overwhelmed Diana feels and see Kirk Langstrom and Bobo begin to build a friendship.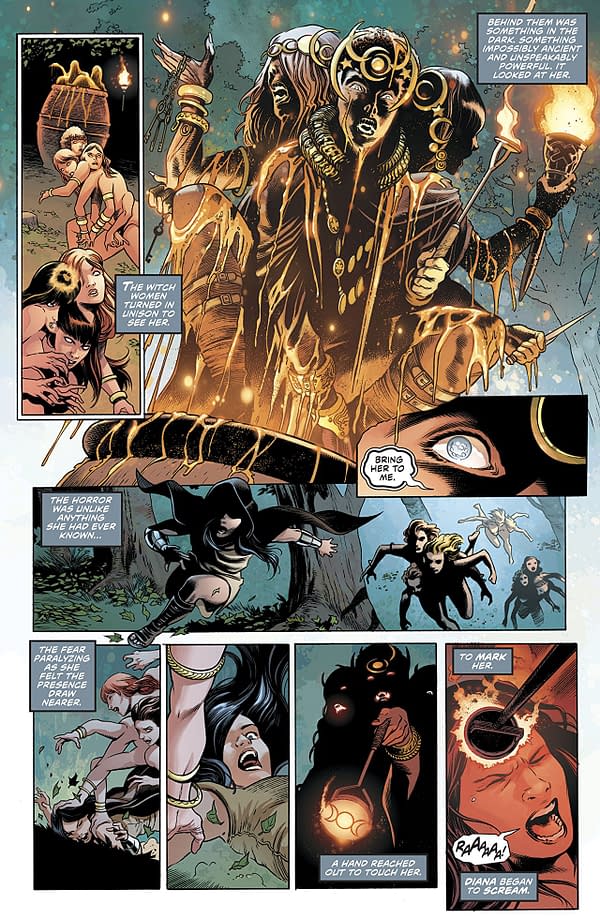 Alvaro Martinez Bueno's artwork is fantastic and contributes much of this book's ominous atmosphere. The detailing is good, the figures are strong, and shadows are used very well. Raul Fernandez inks it all well, and Brad Anderson's color art uses its palette to further build upon the grim personality of this comic title.
Justice League Dark #2 is another promising installment for James Tynion IV's take on the title. The stakes are high, the characters are engaging, and the pacing has been refreshingly swift. Martinez Bueno, Fernandez, and Anderson each put in top-notch work on the art, and the book earns a recommendation. Give it a read.