Kaijumax Season 3 #5 Review: Kaiju is the New Black
Tensions rise in the prison as the Creature of Devil's Creek copes with his turning on the Mountain. Zonn begins to show himself as an abusive lover. Electrogor goes to get some help now that Zonn has threatened his son. Despite the "max" part of the title being a reference to supermax prisons, I actually had no idea what I was getting into with reading Kaijumax. I was expecting a kaiju story, but I wasn't expecting one like this.
In other words, I wasn't expecting a colorful and lively dirge of a story about the harsh realities of prison life and its periphery.
Those opposing tones actually work greatly in the comics' favor too.
This weird and colorful world makes the grueling real-world elements more—palatable, for lack of a better world. That's not to say that a comic more straightforwardly about prison life couldn't work, but Kaijumax stands out more for its weirdly coupled tones and narrative elements.
There are moments that highlight abusive relationships, the power of contraband, necessity versus morality, and how good people can be trapped with some really bad people. In the case of Mechazonn, we also get a peer behind the eyes of someone born and raised with an innate hatred of another kind of person.
It's a really heavy comic about giant, talking monsters. The Creature of Devil's Creek is a freaking adorable goat-monster, and he grapples with the thought of killing someone else. These two things exist in the same story. It's great!
The cast of characters are really interesting too. Zonn is an irredeemable bastard. The Creature of Devil's Creek makes me so sad. Mechazonn is like a sentient Terminator having to grapple with his purpose in life. Electrogor is quite sympathetic. You also have to feel for Zonn's girlfriend, Dr. Zhang (I think? It's hard to research this information, and this issue doesn't name her).
Zander Cannon's brightly-colored and almost cartoonish style works great with what this comic is doing. The characters are distinct, expressive, and creatively designed. I especially like the out-there designs of Zonn and Electrogor. They both look quite unique in the grand scheme of kaiju design.
With a great premise and surprisingly heavy themes, Kaijumax Season 3 #5 delivers a gut-punch of a story wrapped in colorful kaiju craziness. It delights and depresses. It gets you energized then dower. It's a highly entertaining read with great drama and delightful art. I definitely recommend it.
---
---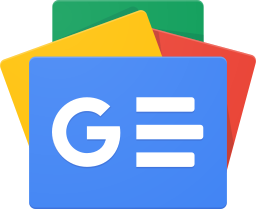 Stay up-to-date and support the site by following Bleeding Cool on Google News today!