Posted in: Comics | Tagged: Comics, entertainment
---
Kieron Gillen Answers "Is This What Kickstarter Is For?" Regarding Uber: Invasion Yesterday, Bleeding Cool's owner esterday, Bleeding Cool's owner Avatar Press launched a Kickstarter for the new Uber series, Uber: Invasion by Kieron Gillen and Daniel Cede that sees the superpowered Germany invade the USA as part of a parallel universe extended World War II campaign.
It wasn't that long ago, that Archie Comics was castigated for daring to use Kickstarter to help launch a line of comics.
So what about Avatar?
Well, writer of the series Kieron Gillen took to Tumblr to talk about the series and answer that question. He wrote,
Kickstarter has undergone feature creep. It's used for a bunch of stuff now. On a personal level, I mainly buy boardgame and miniature stuff from pre-existing companies with a good record of shipping and basically acts like a glorified pre-order system. Plus marketing – Kickstarter has become something that's often about raising awareness.

In this case, I see what Avatar doing is more akin to that. Between them and their sub-labels, they've already ran twelve kickstarters I can find. They are raising funds for production, but they do so by providing opportunities to buy stuff while also making people aware a new series is coming.

In the case of this kickstarter, they're basically doing two things…

Offering covers for the high-end ultra-rare covers collector market.
Providing people with ways to try Uber stuff in an inexpensive manner.

The people who want the former category know who they are – they'd normally be buying deals like this at a con, but now they're essentially buying it direct. It's something that is core to Avatar's business model.

The two deals which stand out for the latter are the $29 Digital Defender package and the $89 Backbone of America Package. The former is the cheapest way you can get to read the whole of the first volume of Uber in digital, plus the first two issues of the next one. The second one is way beneath the RRP of the whole series just for the five trades, not even including the issues of Invasion, the free-T-shirts, and the very lovely slipcase. I understand that's nearly $300 worth of stuff.

Basically, via this Kickstarter Avatar is offering competitive deals as a way to raise funds for an expensive project they're already enormously committed to. I raised my eyebrow originally when Avatar suggested this, but when I saw what they wanted to offer people, I felt I could hardly object.

I want people to have easy ways to get into Uber, and this is the easiest way ever.
As it stands, the Kickstarter has surpassed its admittedly low goal and is well on the way to them starting to thing about stretch goals… but how far along is the comic? The answer may surprise you. It certainly made me do a spit take.
I'm about to hand in issue 7, and Daniel is approaching the end of issue 5.
Kieron is willing to ask more questions if you want to send them to him…
---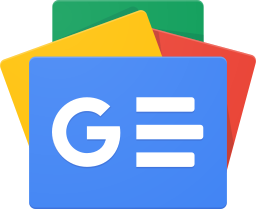 Stay up-to-date and support the site by following Bleeding Cool on Google News today!