Kyle Higgins to Write New Ultraman Series at Marvel
Marvel announced a new series at their Next Big Thing panel at C2E2 Saturday, and Bleeding Cool Ace Reporter David Pierce was on hand to send us the big news. Kyle Higgins will be the writer of a new Ultraman series with Mat Groom and Francesco Manna, launching later this year.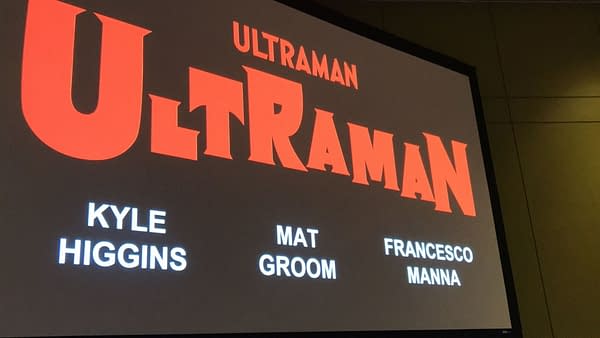 Marvel also showed off some Ultraman promo art by Ed McGuinness and Matthew Wilson.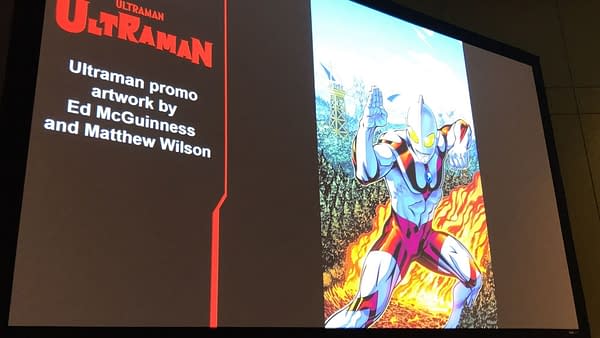 One of the most popular and licensed heroes in the word, Ultraman got his humble beginnings on a Japanese TV show in the 1960s. Bleeding Cool reported that Marvel had made a deal with Tsuburaya Productions to bring Ultraman to American Comics. Editor-in-Chief C.B. Cebulski, who also has a Japanese origin story, said at the time:
As one of the world's most popular franchises, Ultraman has brought together some of the most passionate fandoms in pop culture today, and we can't wait to bring his story to even more fans around the globe. Like Marvel, Ultraman captivated generations by telling spectacular stories grounded in the real world, and it continues to be a beloved classic through its television shows, movies, toys, games, comics, and more. We are so thrilled to introduce new chapters to the Ultraman Multiverse next year.
And now we have the details… well, some of them at least.
Stay tuned for more news out of C2E2.