Layla The Star Wars Girl, The 501st Legion, And Weird Al Yankovic
By Peter G.
I think we need a reminder that there are good people in the world. In the face of tragedy like the WDBJ killings, where people can be unspeakably evil for no good reason, people can also be unspeakably good for no good reason other than to be the hand reaching out of the darkness. Gather around, and I will tell you a tale about how a bunch of evil Stormtroopers turned out to be the biggest heroes in the galaxy. The subject of this story is a little girl named Layla Molina. Layla is 8 years old, and as you may have guessed, she's a Star Wars nut. She and her family had just moved to Norfolk, VA. Among Layla's prize posessions was an R2D2 jacket, her little expression of her love for a modern mythos.
Then one day, Layla's mother, Nicolette, noticed that Layla wasn't wearing her favorite jacket to school anymore. It didn't take long to find out the reason — Layla was being bullied. The other girls were saying Star Wars was a boy's thing, she shouldn't be into it, and asking if she was turning into a boy. Kids can be cruel.
Nicolette posted the experience on social media, putting out a call for advice on what to do.
And she got it from the 501st Legion.
For those that don't know, the 501st Legion describes itself as the premiere Imperial costuming community. They are Star Wars fans who have organized, with chapters all over the world. They're actually kind of famous — the 501st Legion was the featured platoon in Star Wars: Battlefront II. They are well known for their charity work, reaching out to fans. Recently, in fact, they had united behind a disabled boy confined to a wheelchair. They crafted TIE Fighter pilot armor for him, and presented it to him, helping him put it on and watching him cruise around in his chair like a pilot.
So naturally, hearing about this, they decided to get involved. They did this with a two-front attack. The first was to spread the word about Layla and solicit messages of love and support, to show she wasn't alone and she wasn't weird for loving Star Wars. And the messages poured in. For example, there was a picture of a man and woman who had gotten married — the best man was dressed like Darth Vader, the maid of honor was dressed like Boba Fett, and the rest of the entourage dressed as Stormtroopers. Lots of pictures like this, lots of cosplayers of all races, creeds, and genders. Now, that would be fine if the story stopped there. But it didn't. Those of you who read my Bleeding Cool convention reports have seen me mention Carrie Goldman. Goldman has a daughter named Katie who is a Star Wars nut. In 2010, Katie was bullied mercilessly at school for having a Star Wars thermos and admitting she was a Star Wars nut. It inspired her mother to start the Anti-Bullying Coalition, teaming with Chase Masterson and making appearances at conventions around the country. In a show of support, Katie was gifted a Stormtrooper uniform. In 2014, Katie gifted that uniform to a girl named Allison who was actually beaten up for liking Star Wars and having a Spider-Man lunch box. The 501st Legion contacted Allison, and she agreed to give the uniform to Layla. And it was presented to her by the 501st.
The 501st wrote on its Facebook page, "This excited young # StarWars fan now proudly carries the trading cards of her 501st supporters in a Chewbacca backpack and can't wait for the next opportunity to troop in armor. Her favorite part of wearing the costume? She loves when people say, 'What a cute little boy!' only to discover that there's a girl under that helmet!"
Ah, but the awesome doesn't stop there. You probably noticed that the above picture is in some sort of hotel lobby. It turns out, on the day they presented Layla with the armor, a bunch of the 501st members were participating in a "Weird Al" Yankovic concert.
Guess who got to meet Weird Al? Now THAT'S how you do The Big Stiff Middle Finger.
All these people, united behind a scared little girl.
Who no one can deny is the coolest girl in their state now.
Never forget that even the smallest act of kindness can shake the world. It is a power we all have, and need to use more often
---
---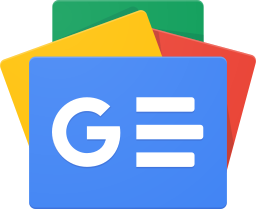 Stay up-to-date and support the site by following Bleeding Cool on Google News today!