Haruhisa Nakata's manga Levius is both derivative and unique. It's a beautifully-drawn epic of Steampunk martial arts fighters.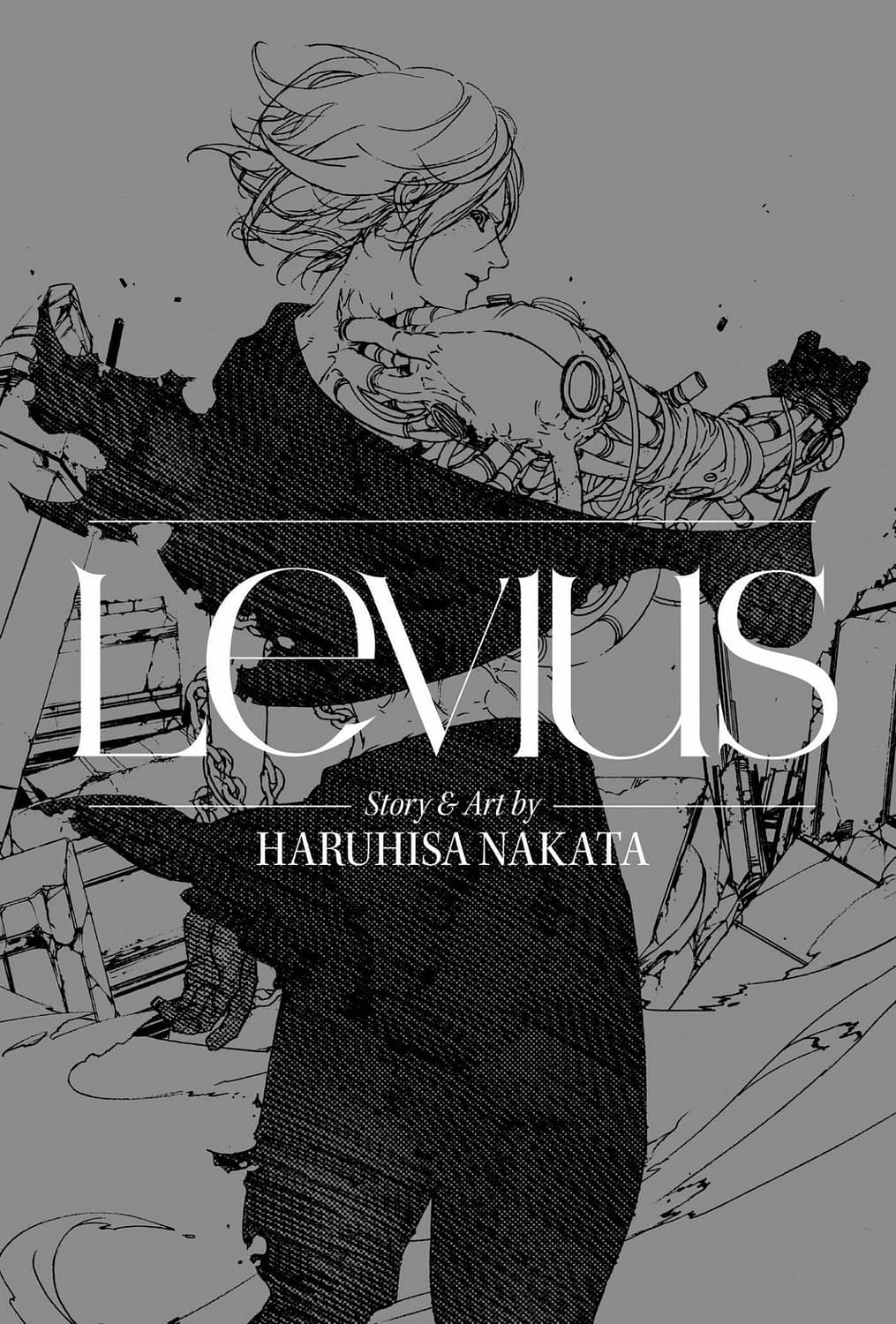 Levius Cromwell is a sullen teenager who fights in MMA areas, dishing and receiving pain in an endless ritual of atonement and martyrdom.
If you just stuck with that, you'd have an MMA manga, but this story just has to get a lot weirder than that, because manga.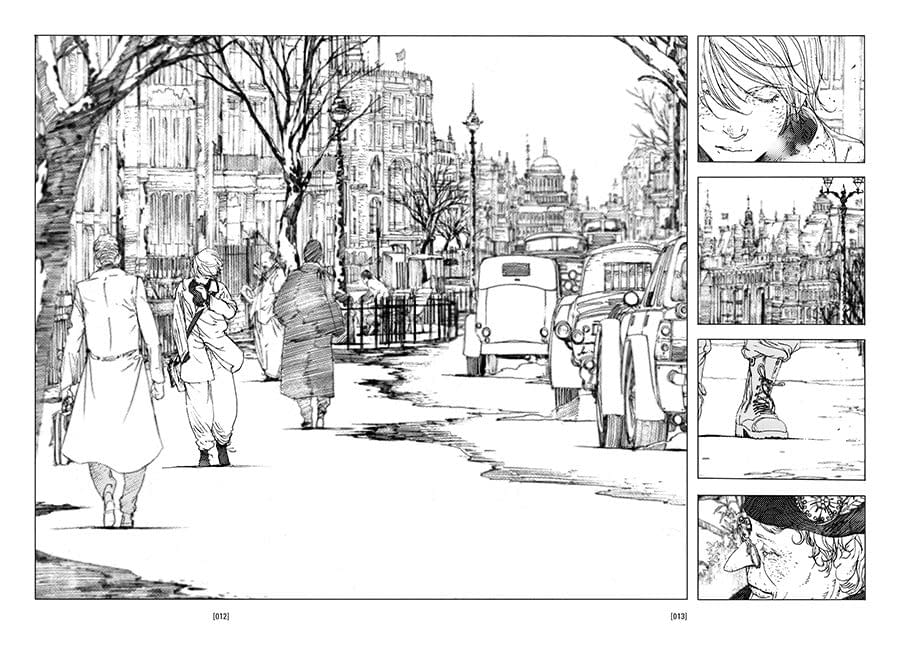 You see, Levius has a steam-powered mechanical arm that can pulverize anything when he unleashes it at full power. His own arm was blown off during the war that broke his mother's body and left her permanently comatose. Levius lives in alternate history Steampunk early 20th Century European city. His father is dead and he lives with his grandmother and uncle who reluctantly trains him.
The Loneliness of Steampowered Fighters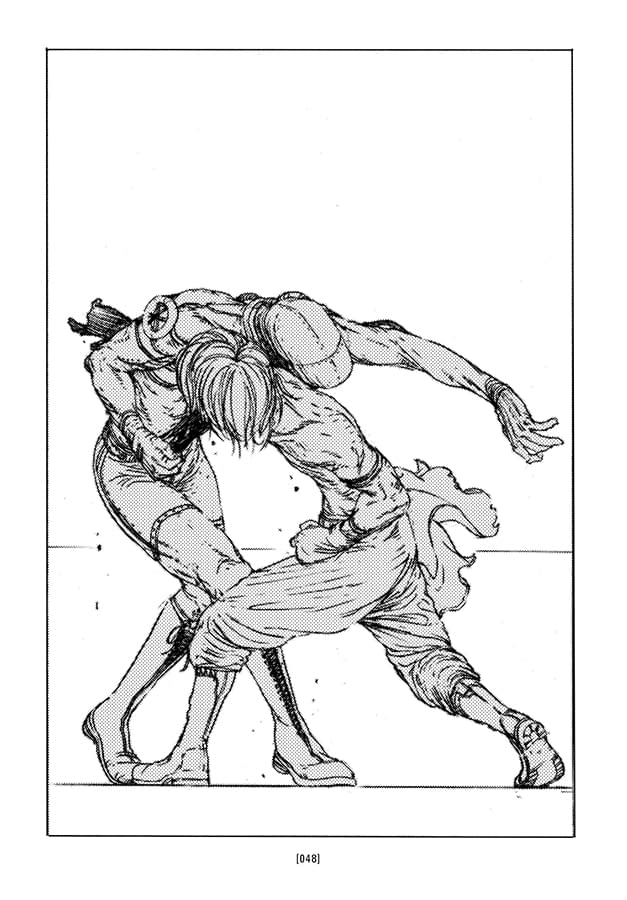 Levius is driven by survivor's guilt. He blames himself for his mother's condition – she shielded him to save his life in the bombing that changed their lives. His bionic arm is "medical grade", which lets him feel the pain of every blow he deals his opponents. M.M.A. here stands for Mechancal Martial Arts where fighters engage in combat with their steampowered cybernetic limbs. The fights are like the Roman arena: big business, massively popular and tinged with despair. The fighters are all doomed. They find meaning in punching and maiming each other.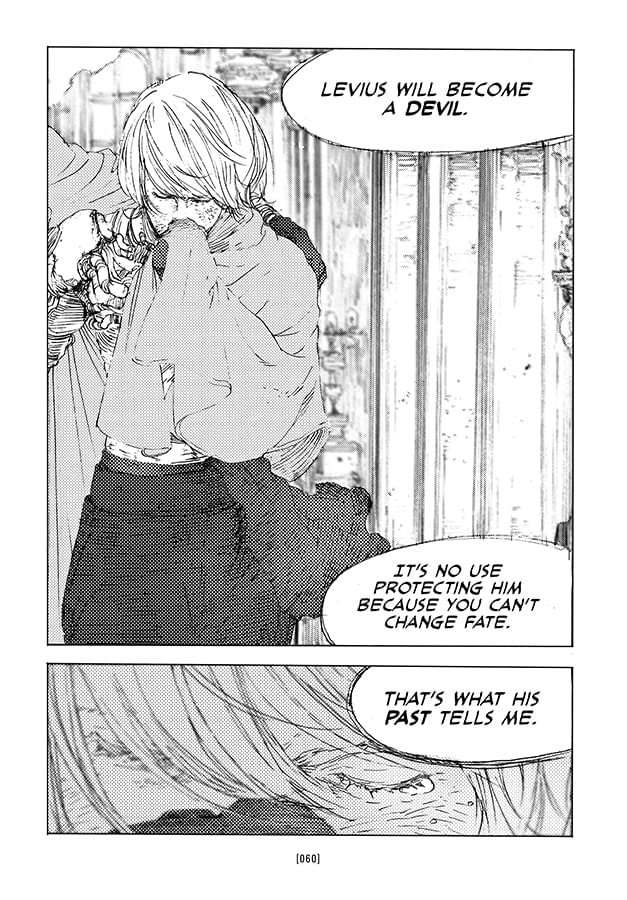 Levius also believes he can save his mother by fighting his way up the ranks of the top warriors. His savior complex also drives him to want to save his deadliest opponent, a girl turned into a killing machine by the Amethyst Corporation. The head of Amethyst is literally the Joker – he's named Dr. Clown Jack Pudding! To the Japanese, the ultimate form of evil is sadism and lack of empathy, so Clown Jack Pudding is cartoonishly evil in his comic book villainy. He causes pain and suffering for the lulz, and of course he would command an evil corporate Science army. The arena becomes a proving ground where the stakes Levius' fight will determine whether the war begins again. It's all completely over the top and perfectly on form for a European-influenced Science Fiction fight manga.
Steampunk Warrior Spirit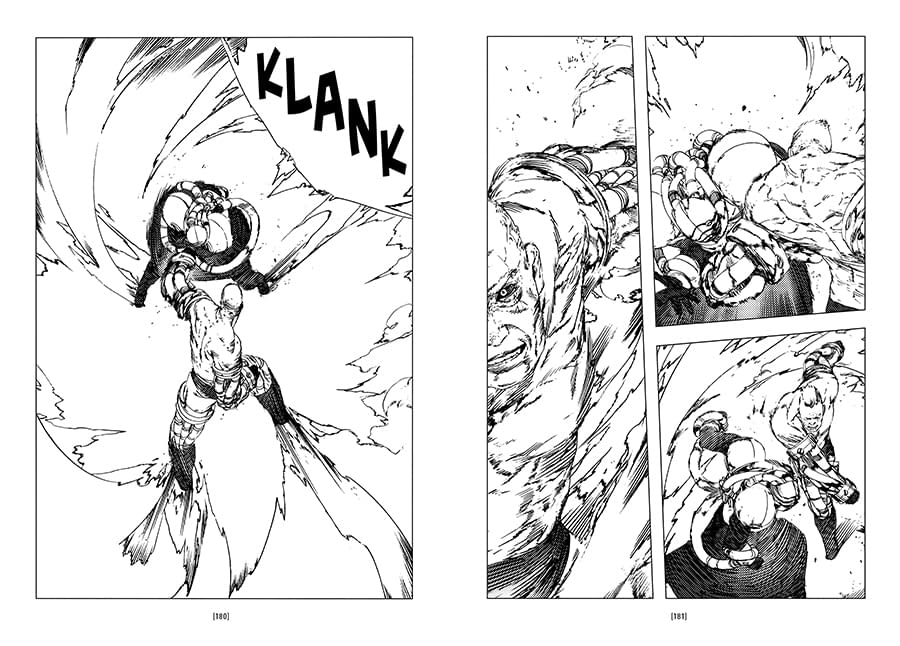 Levius is one of those adult fight comics only the Japanese would dare pull off. What it lacks in originality, it makes up for in sheer verve and beautiful art. Haruhisa Nakata's elegant draftsmanship creates epic vistas of his Steampunk city and broken characters that are more reminiscent of Metal Hurlant than manga. Nakata explores themes of broken people who find meaning and honour in the art of fighting. Fighting is their way of expressing their souls, even when the price they pay includes ending up as component parts in a jar.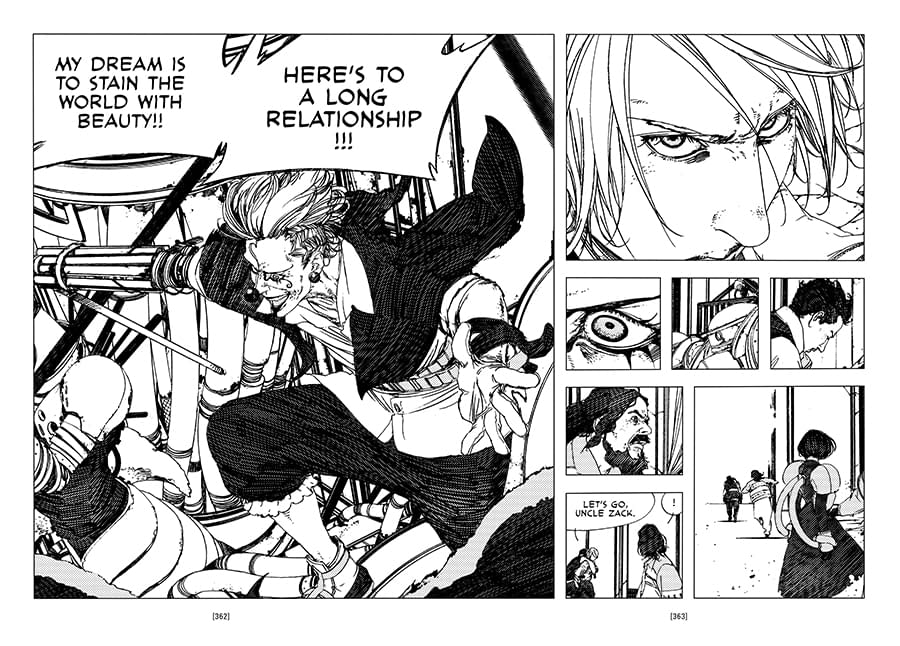 Viz Media sent us a hardcopy of this manga and it is gorgeous. It's a lavish hardcover that collects the original three tankubon softcovers into a quality package with high-grade paper. The story is all style and violent motion as its existential heroes move through an epic canvas.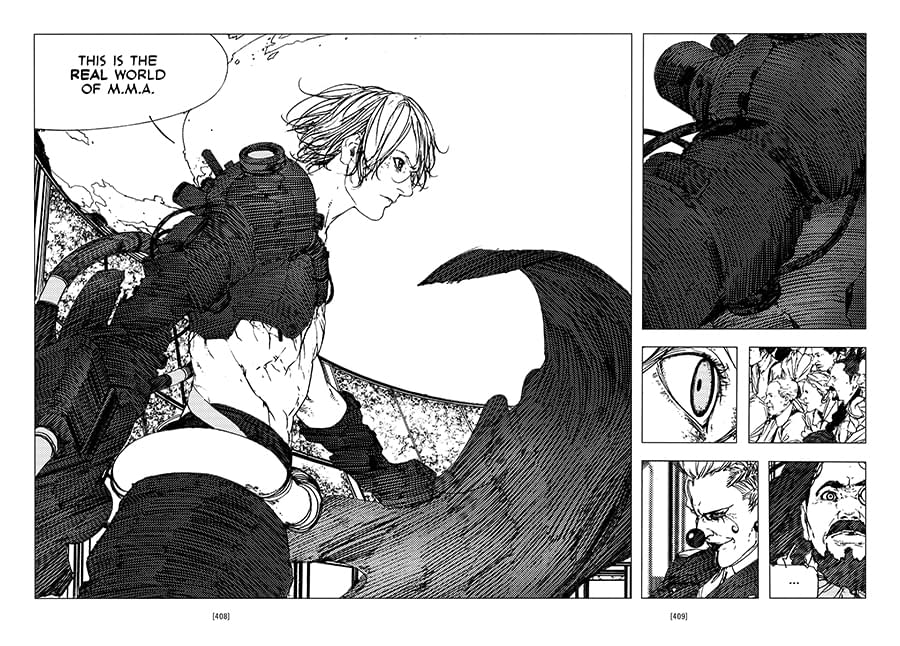 This volume of Levius is only the first part of a much larger tale. The end opens up the story to a sequel, Levius /Est that will come out later in the year.
Levius by Haruhisa Nakata is out on September 17th and can be preordered at Amazon.
Enjoyed this article? Share it!