Liefeld, Locke & Key and Last Ronin in IDW August 2020 Solicitations
Coming from IDW in August 2020, we have Teenage Mutant Ninja Turtles: The Last Ronin from TMNT creators Peter Laird and Kevin Eastman, more Rob Liefeld GI Joe, the new Locke & Key historical excavation ahead of the Sandman crossover and the return of Canto – as well as Transformers, Ghostbusters, My Little Pony, Star Trek, Star Wars and more.
TMNT THE LAST RONIN #1 (OF 5) CVR A EASTMAN KUHN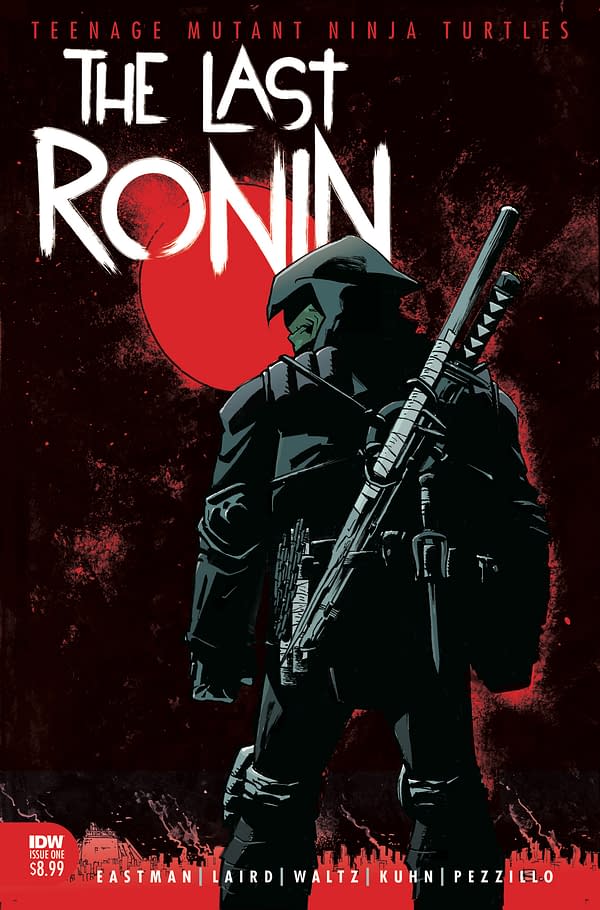 JUN200557
(W) Kevin Eastman, Peter Laird, Tom Waltz (A/CA) Kevin Eastman, Andy Kuhn
It's the TMNT event of 2020! Springing from the minds of TMNT co-creators Kevin Eastman and Peter Laird comes an epic like you've never seen before! In a future NYC far different than the one we know today, a lone surviving Turtle goes on a seemingly hopeless mission to obtain justice for his fallen family and friends. Kinetic layouts from Eastman, moody inks from Andy Kuhn and a thrilling script full of surprises from longtime TMNT scribe Tom Waltz all combine to make this one of the most memorable TMNT stories you will ever read!
Oversized in both format and page count, this is a perennial TMNT tale that can't be missed!
In Shops: Aug 19, 2020
SRP: $8.99
TMNT THE LAST RONIN #1 (OF 5) 10 COPY INCV EASTMAN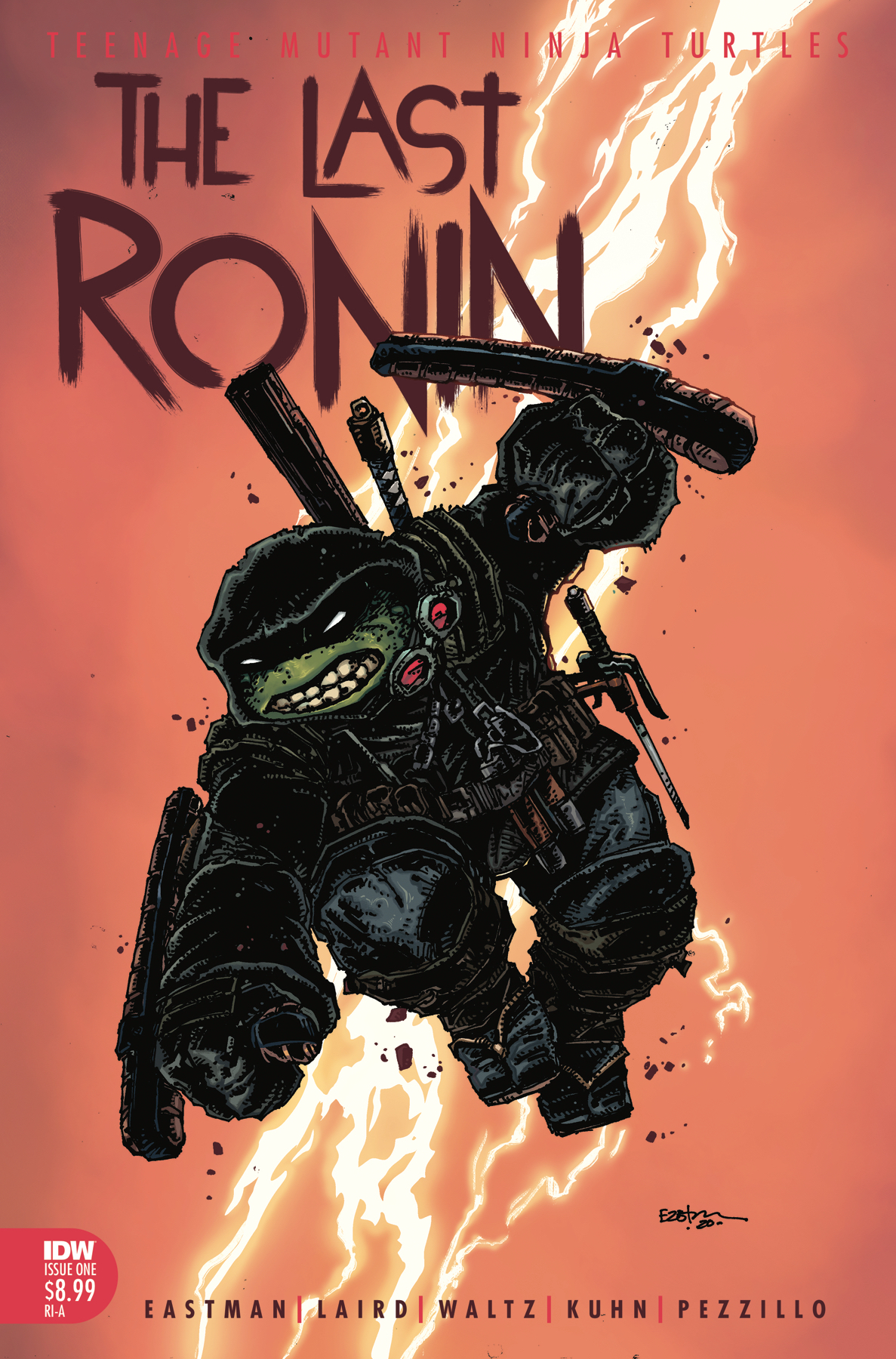 TMNT THE LAST RONIN #1 (OF 5) 25 COPY INCV SANTOLOUCO
TMNT ONGOING #108 CVR A DANIEL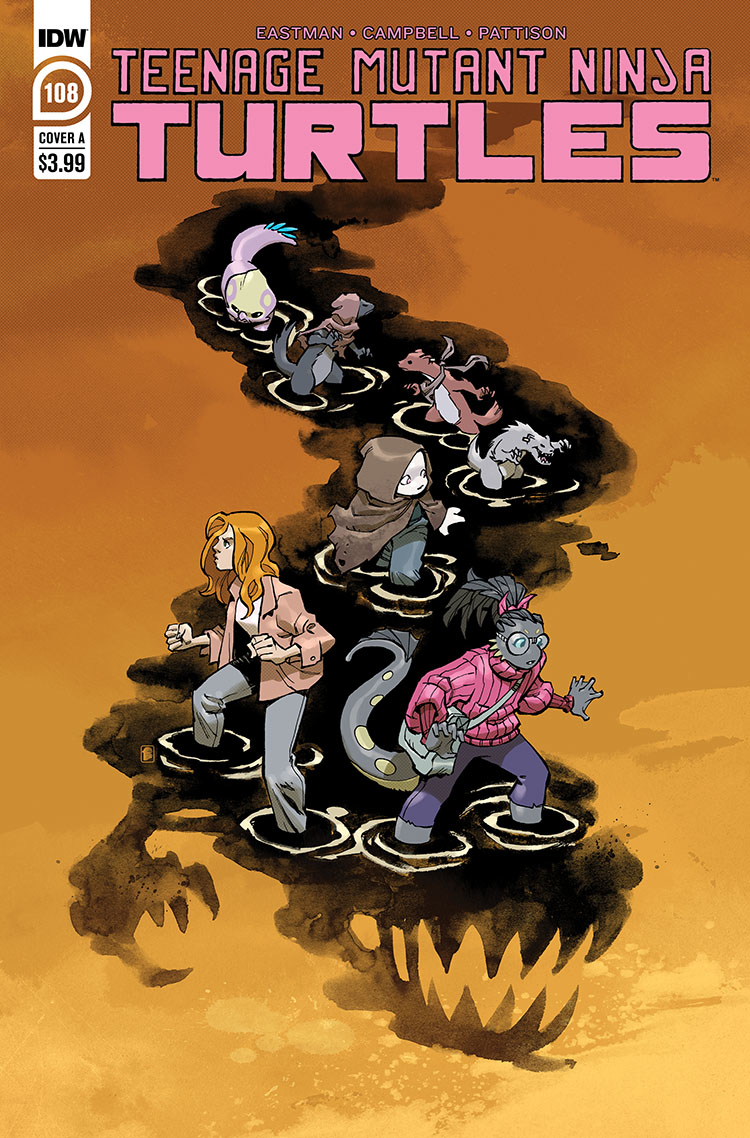 JUN200560
(W) Sophie Campbell, Ronda Pattison (A/CA) Nelson Daniel
Shipping bi-weekly, the Summer of TMNT starts now! The Turtles are trapped by a fearsome new mutant foe with seemingly no way of escape. Their friends make a last-ditch attempt to save the Turtles, but will secrets in City Hall spell salvation or doom?
In Shops: Aug 12, 2020
SRP: $3.99
TMNT ONGOING #108 CVR B EASTMAN
TMNT ONGOING #108 10 COPY INCV BROOKS
TMNT JENNIKA TP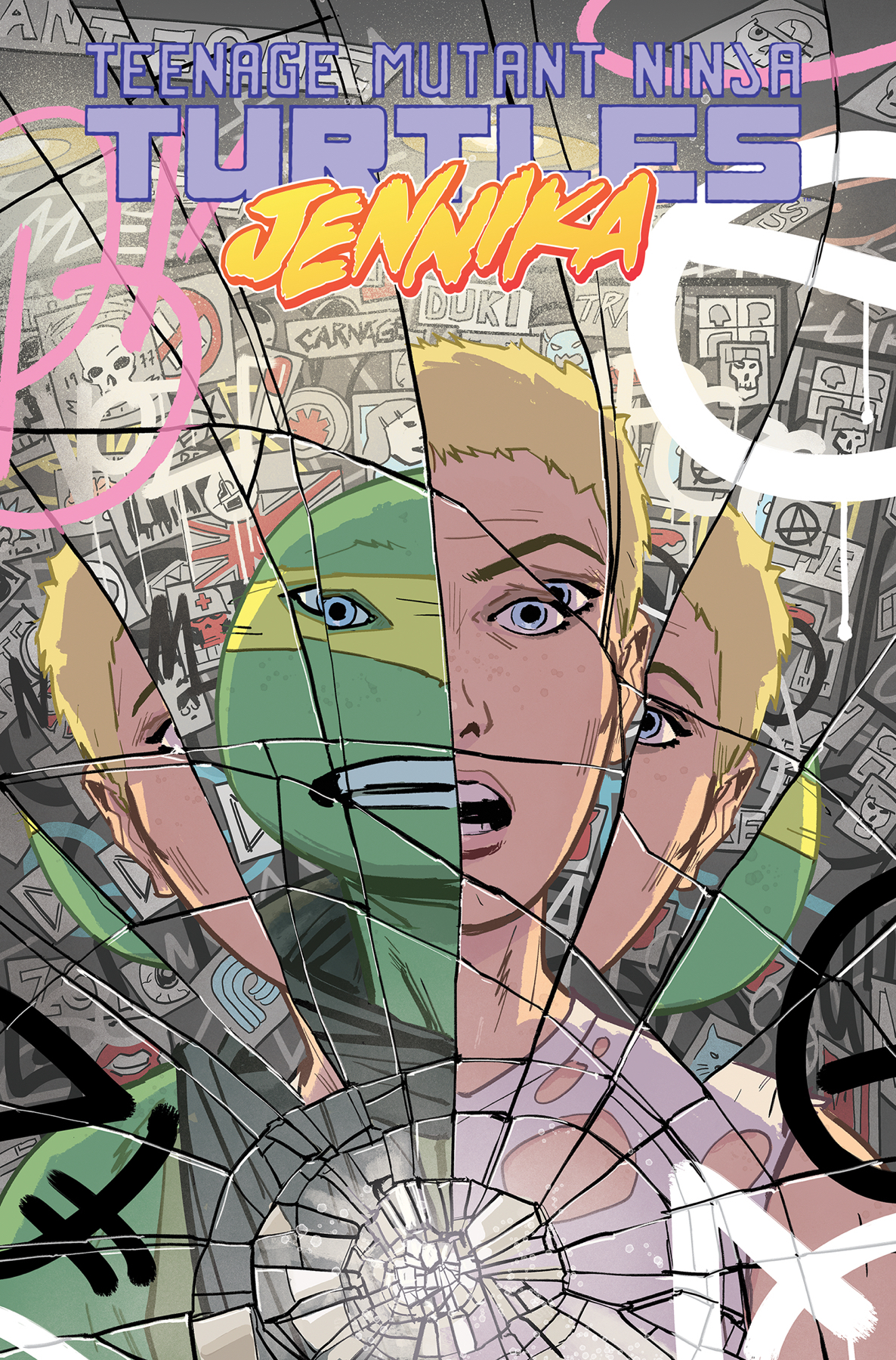 JUN200563
(W) Brahm Revel, Ronda Pattison (A) Jodie Nishijima (A/CA) Brahm Revel
The newest member of the TMNT team embarks on her own adventure in this stand-alone tale!
Trying to acclimate to life as a mutant, the newest Turtle, Jennika, will be forced to come to terms with both her troubled past and conflicted present. In search of a dangerous procedure to reverse mutation, will Jennika be tempted by the call of her old life? And how far will she go to save those who gave up on her long ago? Brahm Revel returns from his acclaimed TMNT Universe tale "What is Ninja?" to reveal more of Jennika's backstory!
In Shops: Sep 02, 2020
SRP: $17.99
LOCKE & KEY KEYHOUSE COMPENDIUM HC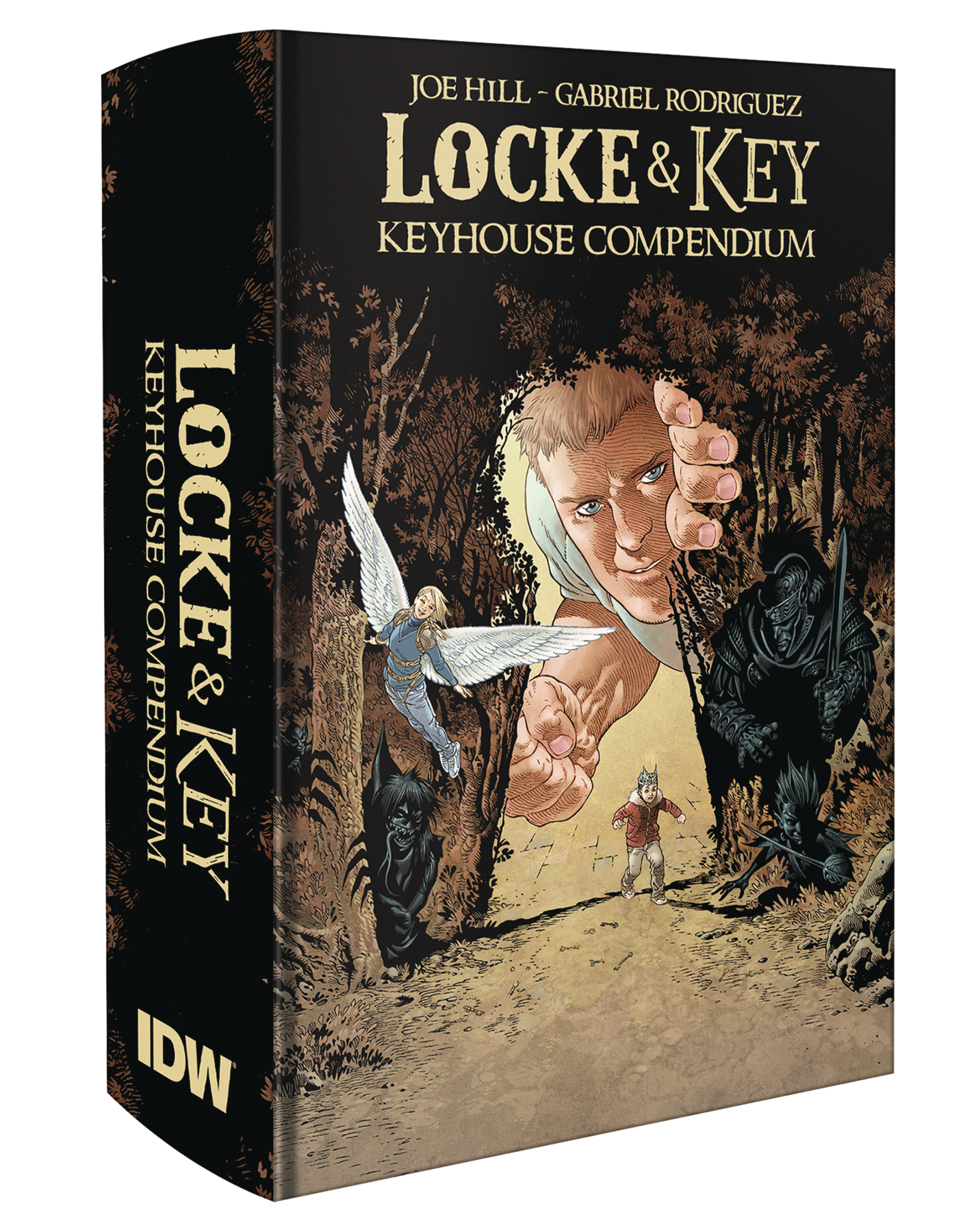 JUN200564
(W) Joe Hill (A/CA) Gabriel Rodriguez
This new edition collects all six volumes of the critically acclaimed series into one massive hardcover collection with dust jacket featuring gorgeous new front and back cover art by Locke & Key co-creator Gabriel Rodriguez.
Named a "modern masterpiece" by The A.V. Club, Locke & Key tells a sprawling tale of magic and family, legacy and grief, good and evil. Acclaimed suspense novelist and New York Times-bestselling author Joe Hill (The Fireman, NOS4A2) has created a gripping story of dark fantasy and wonder-with astounding artwork from Eisner-Award-winner Rodr guez-that, like the doors of Keyhouse, will transform all who open it.
In Shops: Oct 21, 2020
SRP: $125.00
LOCKE & KEY IN PALE BATTALIONS GO #1 (OF 2) CVR A RODRIGUEZ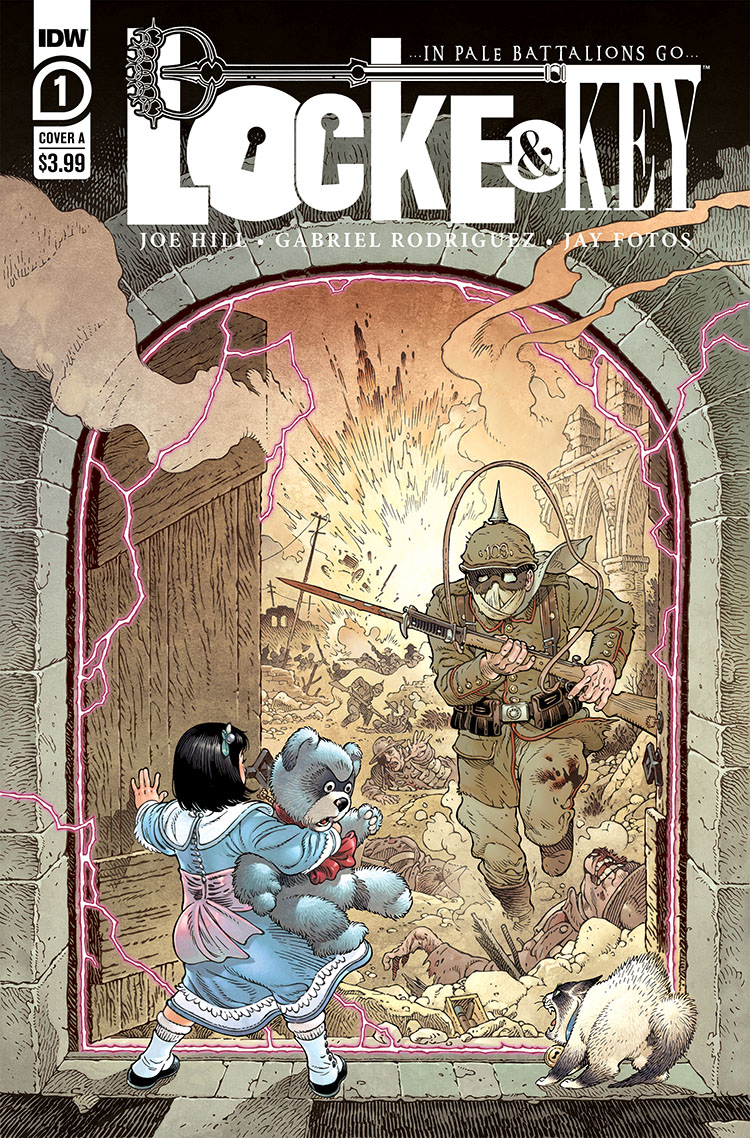 JUN200565
(W) Joe Hill (A/CA) Gabriel Rodriguez
The impossible, reality-bending keys of Keyhouse have always been weapons of war. In the spring of 1915, Chamberlin Locke's oldest son, John, is desperate to be a part of the greatest war of all… and never mind that he's too young to enlist. He means to use the power of the keys to turn the tide, and will tell any lie, and try any manipulation, to have his way. Prepare to open a door onto one of the grimmest battlefields of the 20th century, whose darkness might even strike fear into an army of supernatural shadows.
In Shops: Aug 26, 2020
SRP: $3.99
LOCKE & KEY IN PALE BATTALIONS GO #1 (OF 2) 10 COPY INCV ROD
LOCKE & KEY IN PALE BATTALIONS GO #1 (OF 2) 25 COPY INCV ROD
KILL LOCK TP
JUN200568
(W) Livio Ramondelli (A/CA) Livio Ramondelli
Banished for their crimes, four robots are bound to each other's fates in this sci-fi graphic novel.
Each found guilty of an irredeemable crime, four robots find themselves banished from their home world and bound together by the Kill Lock-a programming link that means if one of them dies, they all will. Now a soldier, an addict, a murderer, and a child find themselves forced to protect each other while in search of a cure to survive. Their only clue is a bot known as "The Axial", supposed to be the creator of the Lock and keeper of its secrets.
In Shops: Nov 18, 2020
SRP: $24.99
CANTO II HOLLOW MEN #1 (OF 5) CVR A ZUCKER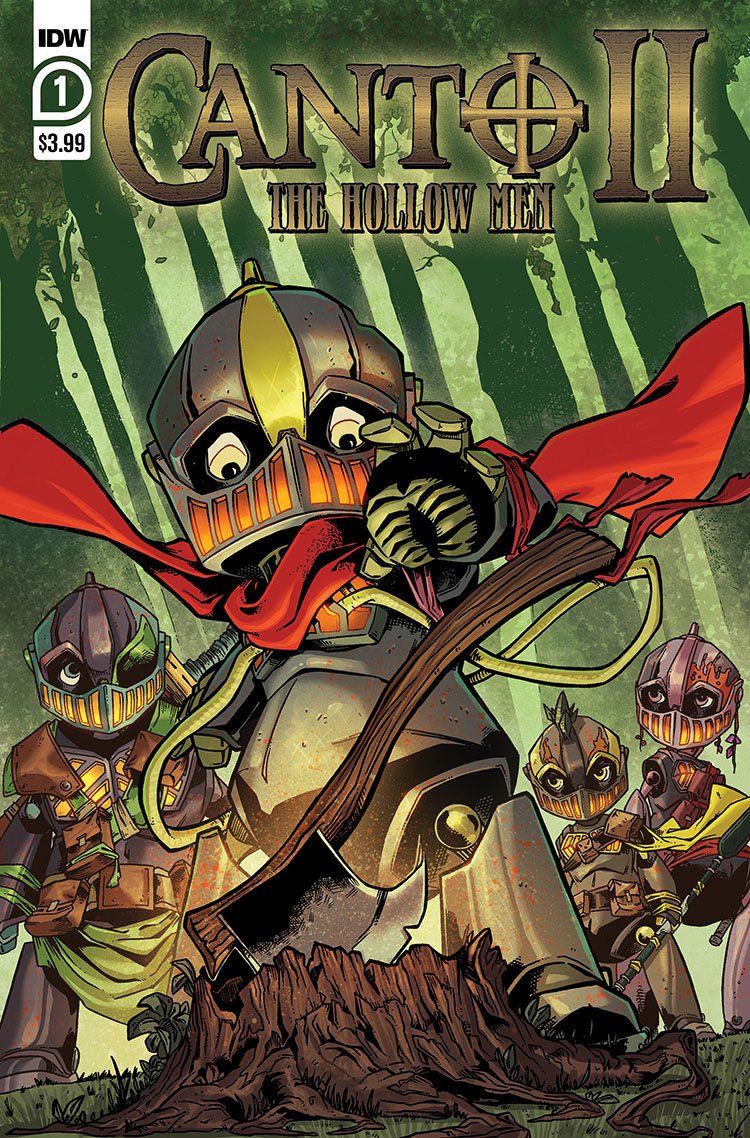 JUN200569
(W) David M. Booher (A/CA) Drew Zucker
Book 2 of all-ages fan favorite Canto begins! Once, a little tin slave with a clock for a heart broke all the rules-he found love, he was given a name, and he escaped his masters to go on an epic journey to save his love's heart. He met strange allies and terrifying enemies and, ultimately, though his adventure didn't turn out as planned, he returned to his people and led them to freedom.
That freedom is in jeopardy when Canto discovers his people's clocks will stop unless they return to captivity. He and his friends Falco, Rikta, and Veratta embark on a new adventure to save the lives of all their people. Can they lift the curse before their time runs out?
In Shops: Aug 26, 2020
SRP: $3.99
CANTO II HOLLOW MEN #1 (OF 5) 10 COPY INCV BISHOP
CANTO II HOLLOW MEN #1 (OF 5) 25 COPY INCV CALTSOUDAS
BEAUTY OF HORROR SC CREATURE FEATURE COLORING BOOK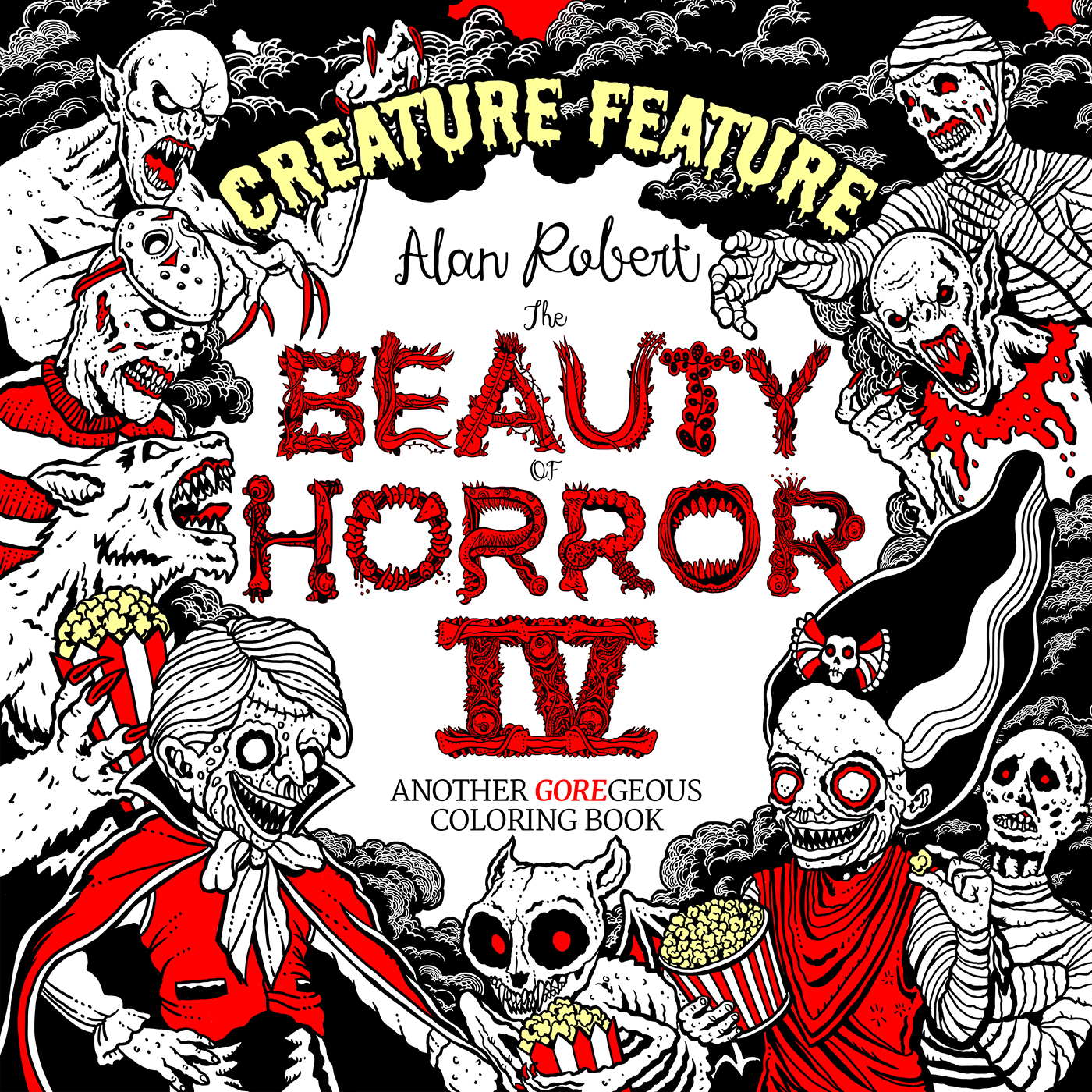 JUN200572
(W) Alan Robert (A/CA) Alan Robert
Ghouliana and friends take a stab at making their own monster movies in Volume 4 of the bestselling coloring book series!
Follow her gang of zombies, werewolves, vampires, and other undead pals as they recreate some of the scariest screams to ever hit the silver screen! While they're busy paying homage to their favorite frights throughout 80 pages of intricate, hand-drawn designs, be on the lookout for all of the iconic horror props they've dropped along the way. The Beauty of Horror 4: Creature Feature comes in the original size and double-sided format that fans love!
In Shops: Sep 09, 2020
SRP: $16.99
BEAUTY OF HORROR HAUNT THIS JOURNAL
JUN200573
(W) Alan Robert (A/CA) Alan Robert
They say there is nothing more frightening than the blank page… and up until now, they'd probably be right.
The Beauty of Horror: Haunt This Journal will give you nightmares for days. Follow ghastly fan-favorite Ghouliana on a macabre descent into madness as she prompts and pokes your every move! Abide her direction or else she may seek her revenge! Get in the spirit to rip up, tear out, and unleash your creativity in ways you've never dreamed of.
While this guided journal may be considered a companion to the hit adult coloring book series The Beauty of Horror, this time around, bestselling creator Alan Robert enourages you to color outside the lines!
In Shops: Oct 07, 2020
SRP: $14.99
STAR TREK DS9 TOO LONG A SACRIFICE #4 CVR A DRUMOND
JUN200574
(W) Scott Tipton, David Tipton (A) Greg Scott (CA) Ricardo Drumond
Everyone is a suspect on a space station one murder away from plunging into total chaos. Constable Odo has a suspect in his sights, but there's one final piece to this dark puzzle that will change everything he thought he knew-not to mention life on Deep Space Nine-forever. Don't miss the shocking conclusion to this space noir from David & Scott Tipton (Star Trek: Mirror Broken, Star Trek: The Q Conflict) and Greg Scott (Gotham Central, The X-Files)!
In Shops: Aug 26, 2020
SRP: $3.99
STAR TREK DS9 TOO LONG A SACRIFICE #4 CVR B PHOTO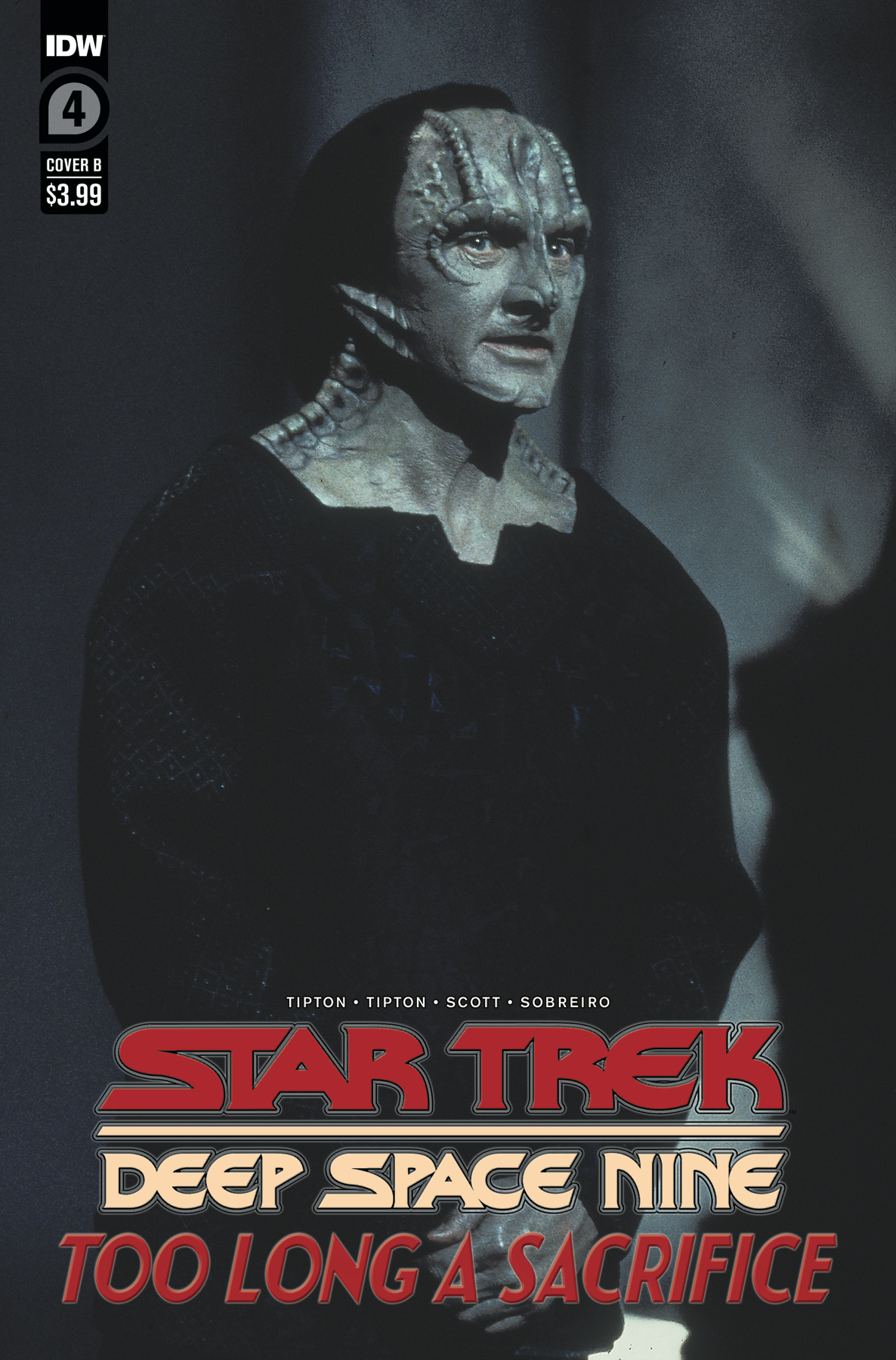 STAR TREK DS9 TOO LONG A SACRIFICE #4 10 COPY INCV WOODWARD
SONIC THE HEDGEHOG TP VOL 07 ALL OR NOTHING
JUN200577
(W) Ian Flynn (A) Brandon Thomas, Evan Stanley, Priscilla Tramontano (CA) Aaron Hammerstrom, Reggie Graham
It's all come down to this, but will Sonic be able to overcome the odds and emerge victorious?
The world has completley fallen to the Metal Virus. Sonic the Hedgehog and his friends find themselves on Angel Island, the last safe place, launching a desperate plan with their old foe, Dr. Eggman, to defeat the Deadly Six and reclaim the Chaos Emeralds in a last-ditch effort to save the world. Collects Sonic the Hedgehog issues #25-29.
In Shops: Oct 14, 2020
SRP: $15.99
SNAKE EYES DEADGAME #2 CVR A LIEFELD
JUN200578
(W) Rob Liefeld, Chad Bowers (A/CA) Rob Liefeld
Superstar creator Rob Liefeld's action epic hits a new high! Snake Eyes and Storm Shadow race against time… and each other. There can be only one winner, but no limit on those who fall to-the Deadgame! v
In Shops: Aug 26, 2020
SRP: $4.99
SNAKE EYES DEADGAME #2 CVR B LIEFELD
SNAKE EYES DEADGAME #2 10 COPY INCV B&W VAR LIEFIELD
WELLINGTON TP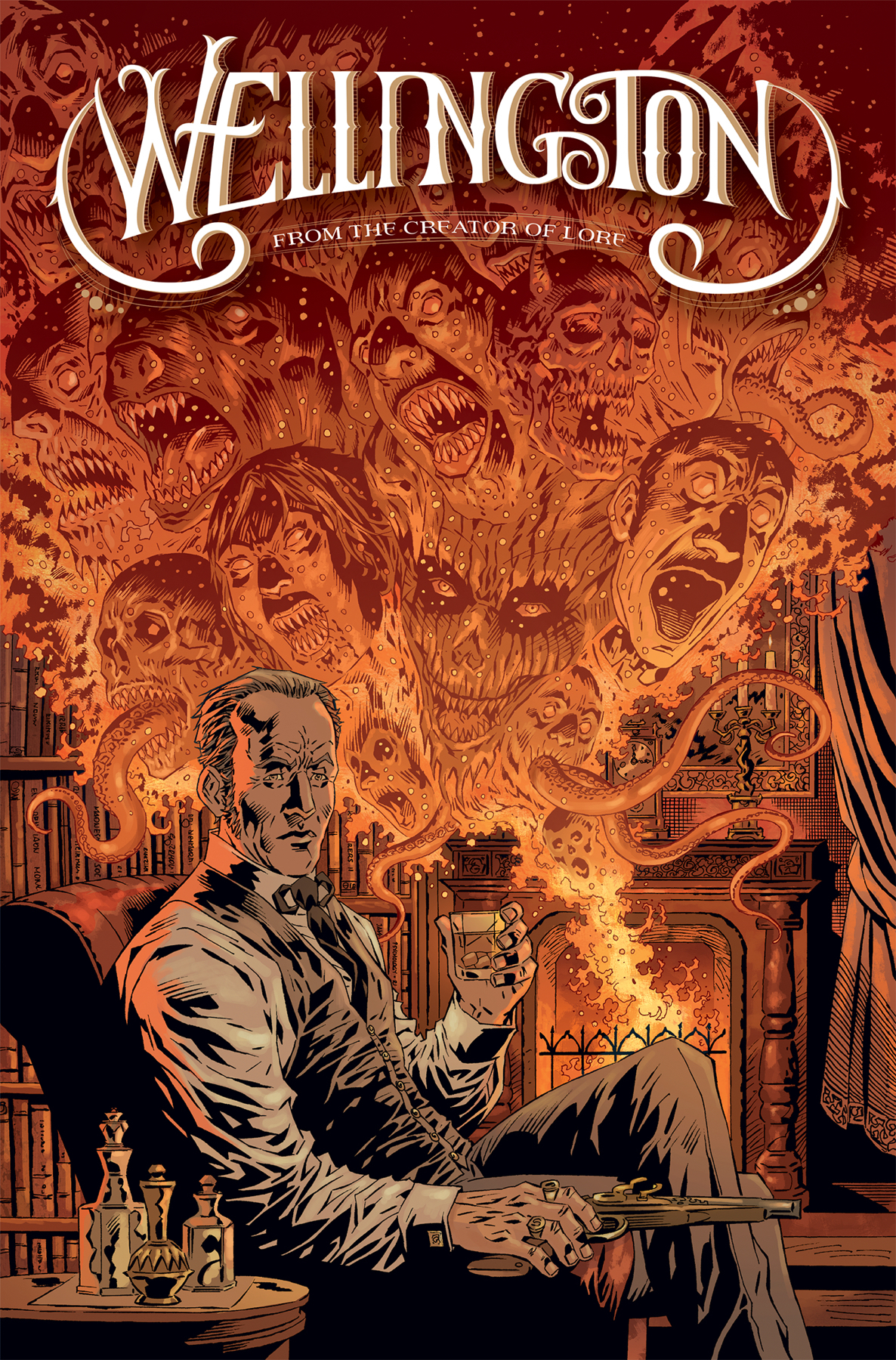 JUN200581
(W) Delilah Dawson, Aaron Mahnke (A/CA) Piotr Kowalski
From Aaron Mahnke, the creator of Lore, comes an amazing new supernatural thriller that shines a light on the mysteries and monsters lurking in the shadows.
Meet the Duke of Wellington-one of England's most decorated military heroes and, unknown to most, her most daring monster hunter. Wellington features an amazing cast of characters and calls upon centuries of supernatural myths, folktales, and, well, lore to tell the secret history of this illustrious figure.
In Shops: Oct 14, 2020
SRP: $17.99
TRANSFORMERS #23 CVR A LAFUENTE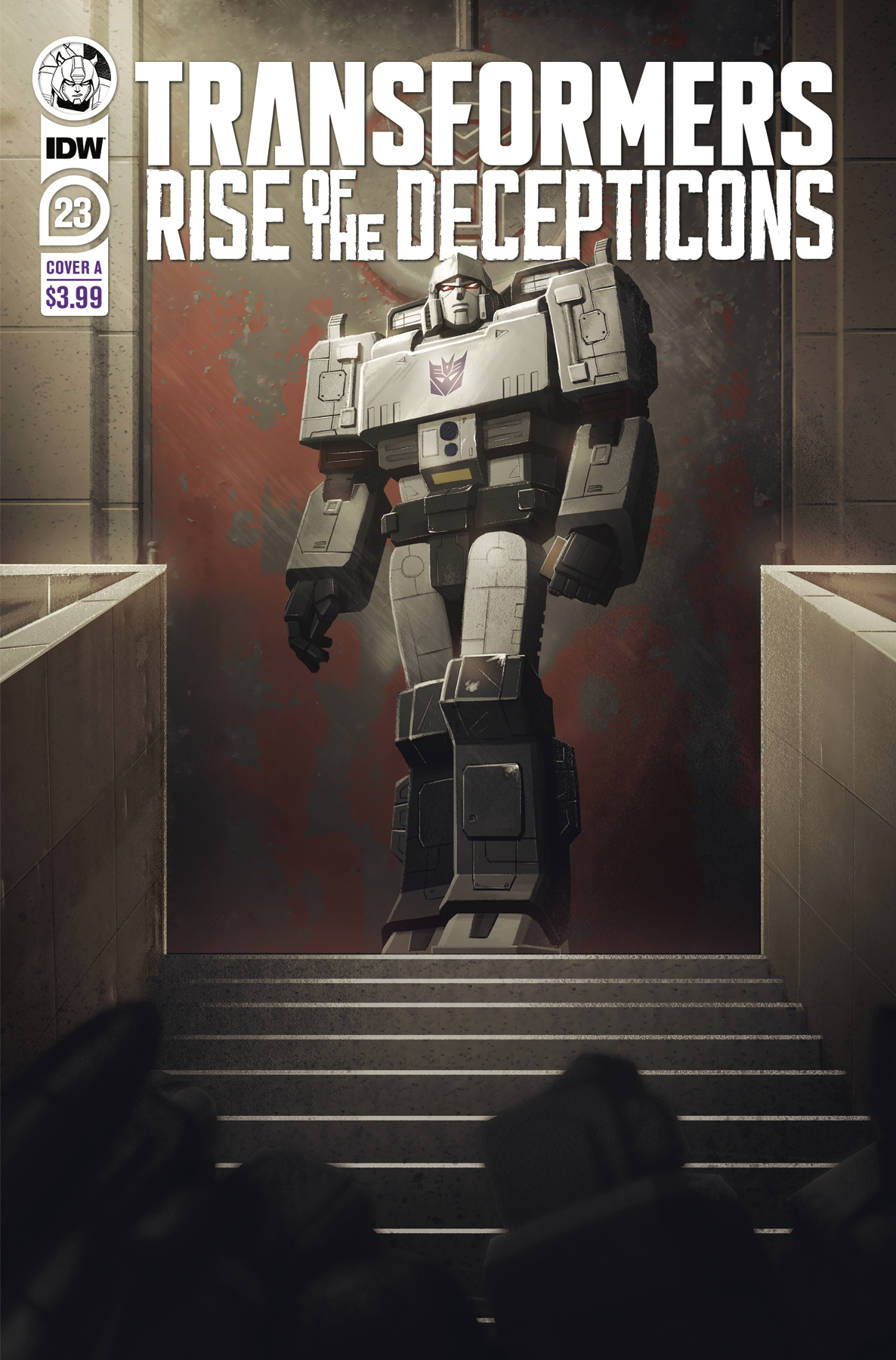 JUN200582
(W) Brian Ruckley (A) Anna Malkova (CA) Joana Lafuente
"We Have Deceived You." Cybertron has suffered. The world is in chaos. The situation on the ground truly is a crisis. Sentinel Prime, head senator and leader of the Autobots, will denounce the Ascenticons, the Rise, and anyone he thinks is an enemy of Cybertron's security. But to do it, he'll have to get through Senator Megatron first.
In Shops: Aug 26, 2020
SRP: $3.99
TRANSFORMERS #23 CVR B BAUMGARTNER
TRANSFORMERS #23 10 COPY INCV LEWIS
TRANSFORMERS 84 SECRETS & LIES #4 (OF 4) CVR A GUIDI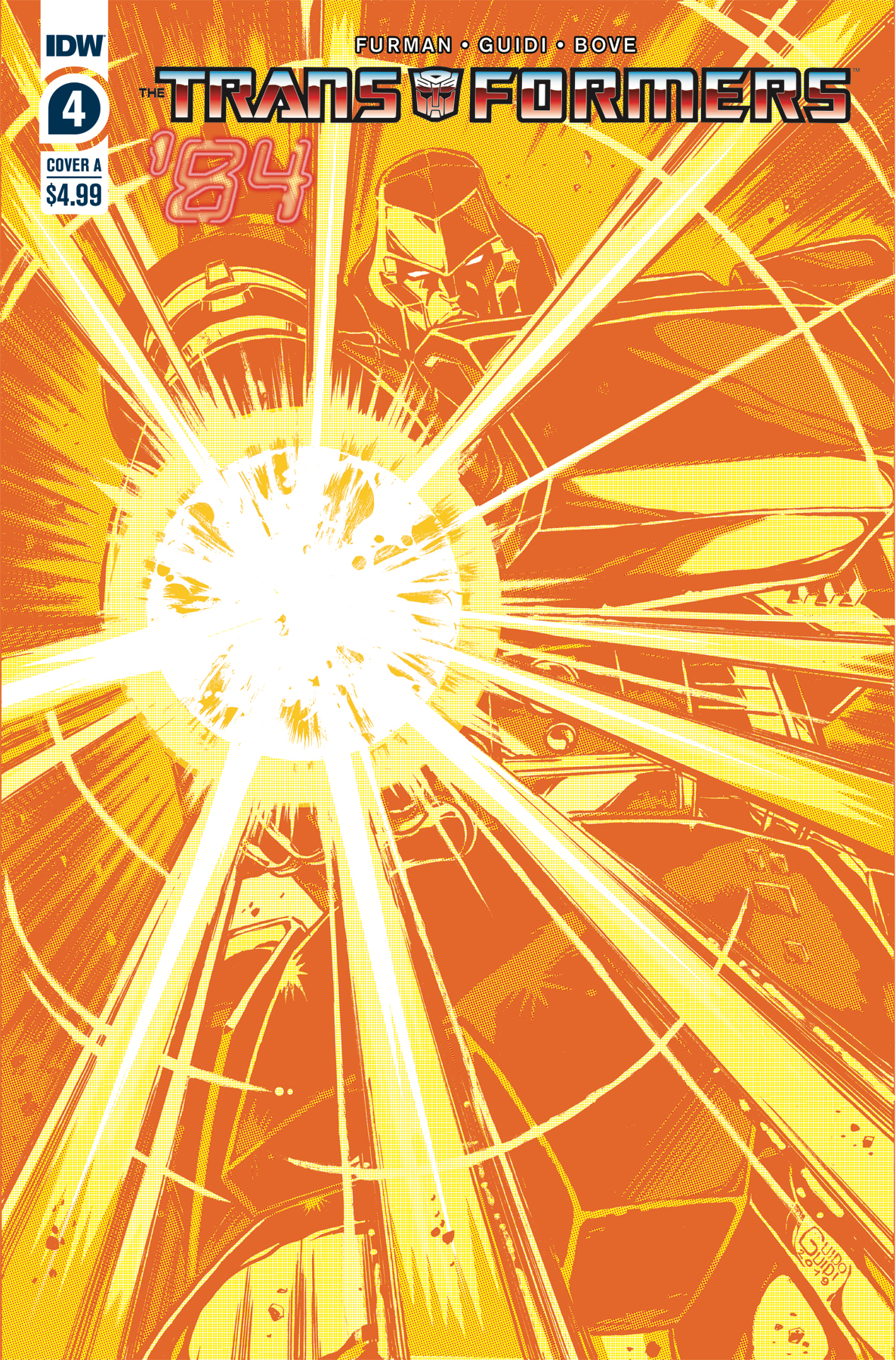 JUN200585
(W) Simon Furman (A/CA) Guido Guidi
The epic conclusion to Secrets and Lies! On Earth, Grimlock stands alone against… Megatron?
Meanwhile, on Cybertron, The Wreckers take on their very first mission! The secret history of Earth and Cybertron is revealed!
In Shops: Aug 12, 2020
SRP: $3.99
TRANSFORMERS 84 SECRETS & LIES #4 (OF 4) CVR B COLLER
TRANSFORMERS 84 SECRETS & LIES #4 (OF 4) 10 COPY INCV ROCHE
STAR WARS ADVENTURES TP VOL 10 DRIVING FORCE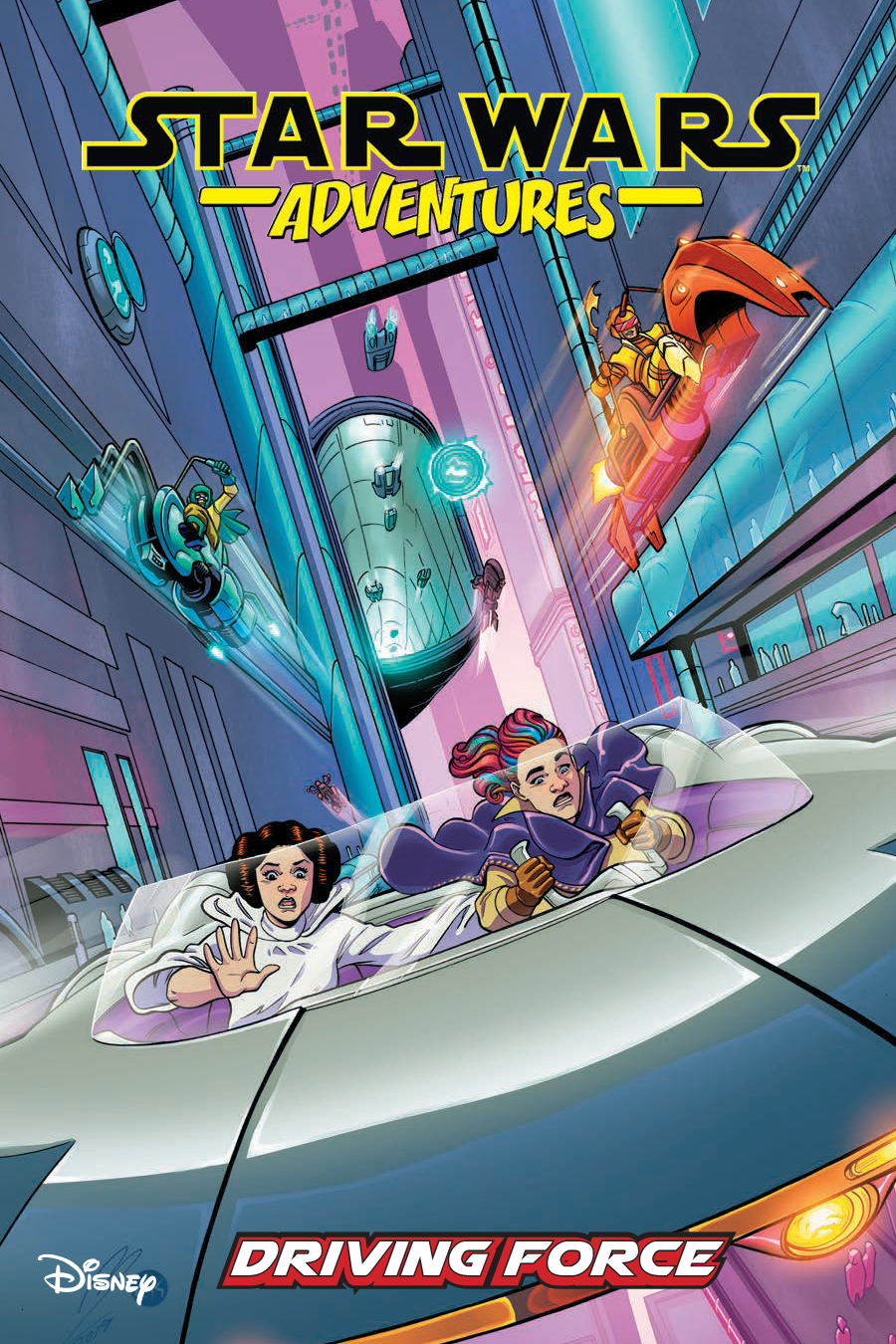 JUN200588
(W) Delilah Dawson, Cavan Scott (A) Megan Levens, Derek Charm (A/CA) Margaux Saltel
Join Princess Leia, Poe Dameron, BB-8, Rey, and more of your favorite characters in these middle-grade graphic novel adventures!
First, with hotshot Resistance pilot Poe Dameron captured by pirates, it's up to BB-8-and Rapier Squadron-to save the day! Then, in a story set before A New Hope, Princess Leia Organa faces the most challenging task of her young life: teaching Amilyn Holdo how to drive a speeder! But both learn an important lesson after finding themselves in the dangerous lower levels of Coruscant. And finally, witness one of the many lessons Rey learned from Luke Skywalker during her time on Ahch-To.Collects issues #24-26 of the Star Wars Adventures series.
In Shops: Sep 23, 2020
SRP: $9.99
STAR WARS ADVENTURES BEWARE VADERS CASTLE HC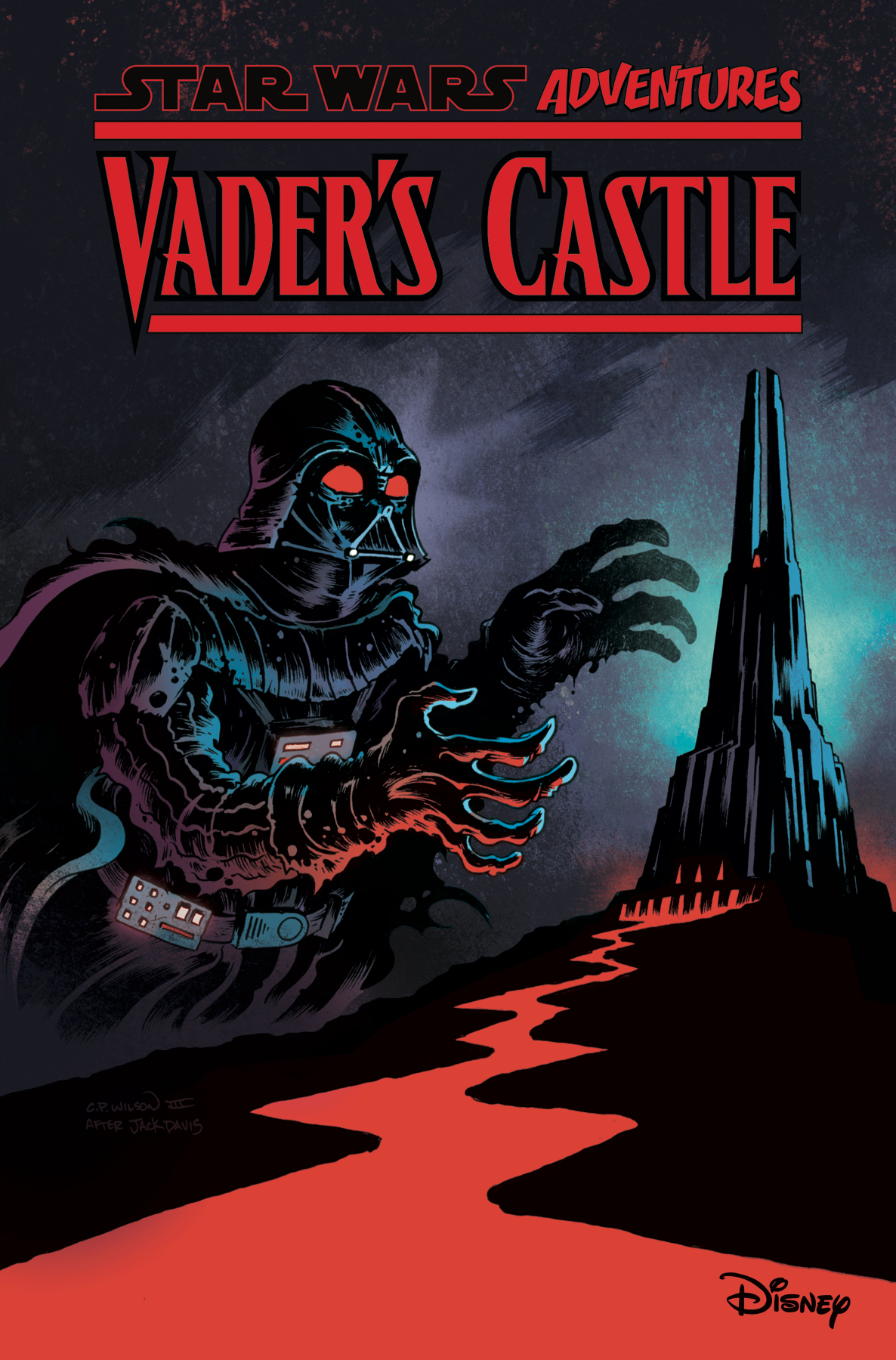 JUN200591
(W) Cavan Scott (A) Derek Charm, Chris Fenoglio, Kelley Jones, Corin Howell, Robert Hack, Charles Paul Wilson, Nicoletta Baldari, Megan Levens (A/CA) Francesco Francavilla
Why would anyone break IN to the dreaded stronghold of Darth Vader? Find out in this spooky graphic novel perfect for middle-grade readers!
How does a band of rebels distract themselves when sneaking into the creepiest place in the galaxy? Tell scary stories of course! Your favorite characters, like Obi-Wan, Han and Chewie, Hera Syndulla, and the Ewoks, face classic creeps like ghosts, monsters, witches, and more. But the hidden corners of the Star Wars universe hold even more terrifying tales: stories featuring a wretched hive of scum and villainy including the likes of Darth Maul, Jabba the Hutt, Grand Moff Tarkin, and Asajj Ventress-all under the shadow of Vader himself!
Collects the two five-issue series, Star Wars Adventures: Tales from Vader's Castle and Star Wars Adventures: Return to Vader's Castle.
In Shops: Oct 07, 2020
SRP: $19.99
STAR WARS ADVENTURES ANNUAL 2020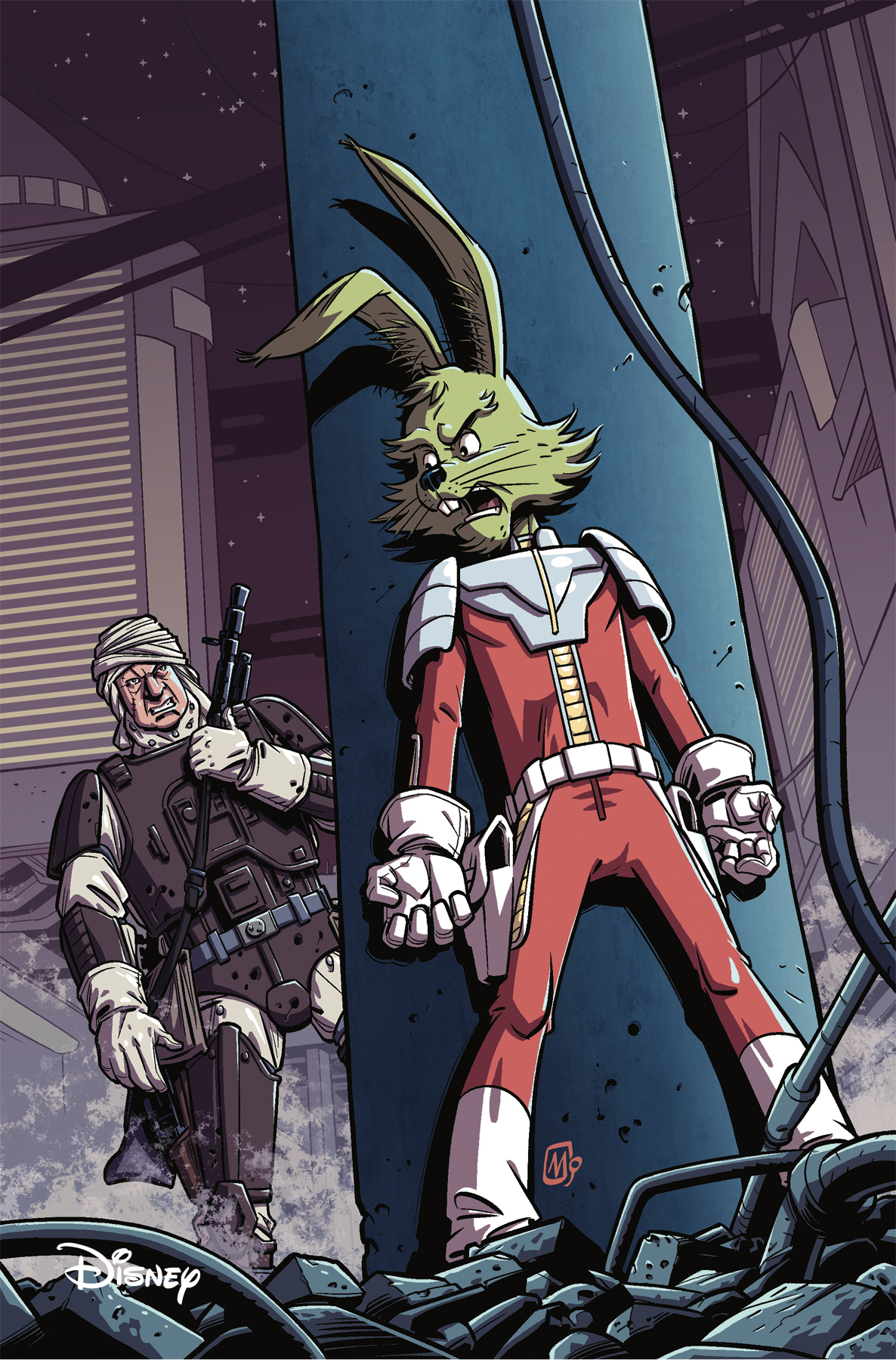 JUN200592
(W) Cavan Scott, Nick Brokenshire (A) Nick Brokenshire, Franchesco Gaston (CA) Mauricet
Framed for a crime he didn't commit, Jaxxon finds himself at odds with the Empire, the Rebellion, and his ex-partner Amaiza Foxtrain! Co-starring Luke, Leia, Han, and Chewie in the days leading up to The Empire Strikes Back! Plus, an all-new tale of everyone's favorite droidbounty hunter from The Empire Strikes Back-IG-88! (With apologies to 4-LOM.)
In Shops: Aug 26, 2020
SRP: $5.99
STAR WARS ADVENTURES ANNUAL 2020 10 COPY INCV
MY LITTLE PONY HOLIDAY MEMORIES TP
JUN200612
(W) Katie Cook, James Asmus, Bobby Curnow (A) Agnes Garbowska, Andy Price, Trish Forstner (A/CA) Brenda Hickey
Celebrate the holiday season with all of your favorite Ponies in this collection of stories that focuses on family, friends, traditions, and all-around joy!
Spend time with the Apple family preparing an array of tasty apple treats for all of Poneyville; Spike and Twilight telling stories as they're stuck in a snowstorm; and Rarity, as she tries to go to three Hearth's Warming Ever parties in one night!
In Shops: Nov 04, 2020
SRP: $12.99
VOYAGE TO THE STARS #1 (OF 5) CVR A WILLIAMS II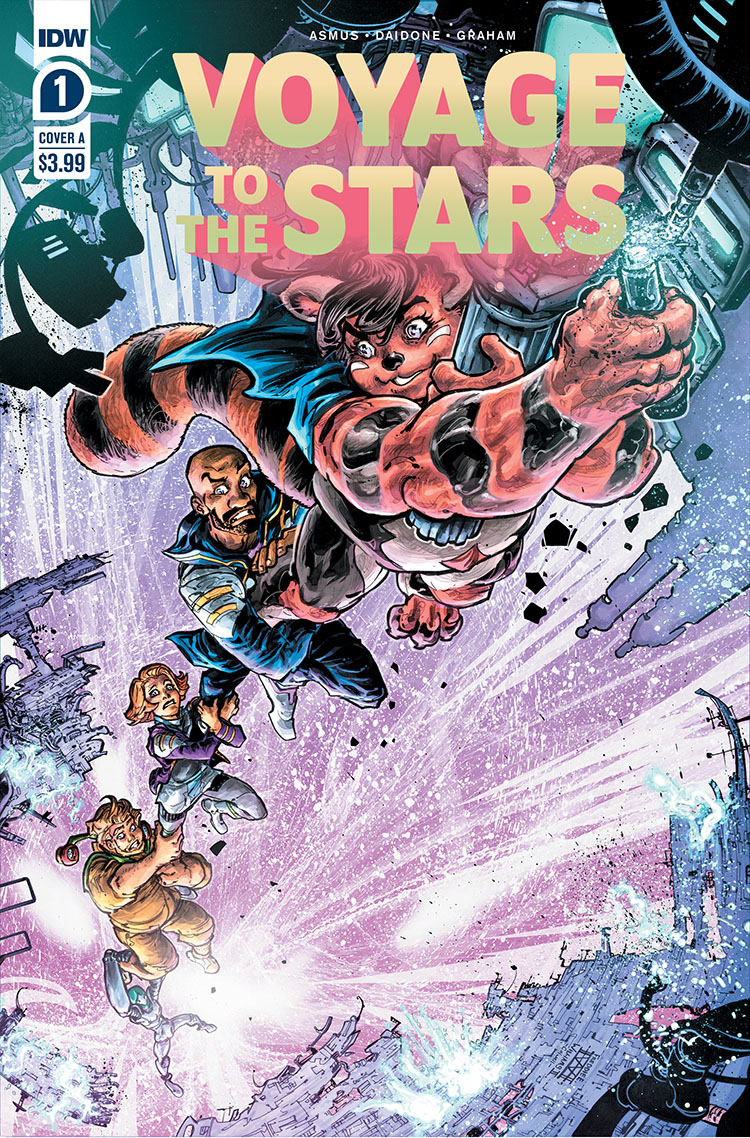 JUN200613
(W) James Asmus (A) Connie Daidone (CA) Freddie Williams II
The hit sci-fi comedy podcast starring Colton Dunn (Superstore), Felicia Day (Supernatural), Janet Varney (Legend of Korra), Kirsten Vangsness (Criminal Minds), and Steve Berg (Drunk History) crashes into comics! Earth is gone. Only one intrepid crew of misfits managed to escape, now determined and ambiguously destined to stop a growing, ancient evil from consuming the universe. Though stopping it may be tricky, as our heroes can't help but destroy just about every planet and species they come across. Kinda debatable who's the bigger threat.
Voyage to the Stars is a bonafide podcast phenomenon! With 2.5 million downloads in its debut year and over 100,000 viewers on Twitch, the wild sci-fi podcast that's consistently ranked in the Top 100 for comedy is now on its way to conquer the comics world, helmed by five-time Harvey Award-nominee James Asmus!
In Shops: Aug 19, 2020
SRP: $3.99
VOYAGE TO THE STARS #1 (OF 5) CVR B DAIDONE
VOYAGE TO THE STARS #1 (OF 5) 10 COPY INCV WILLIAMS II
SLEEPING BEAUTIES #4 (OF 10) CVR A WU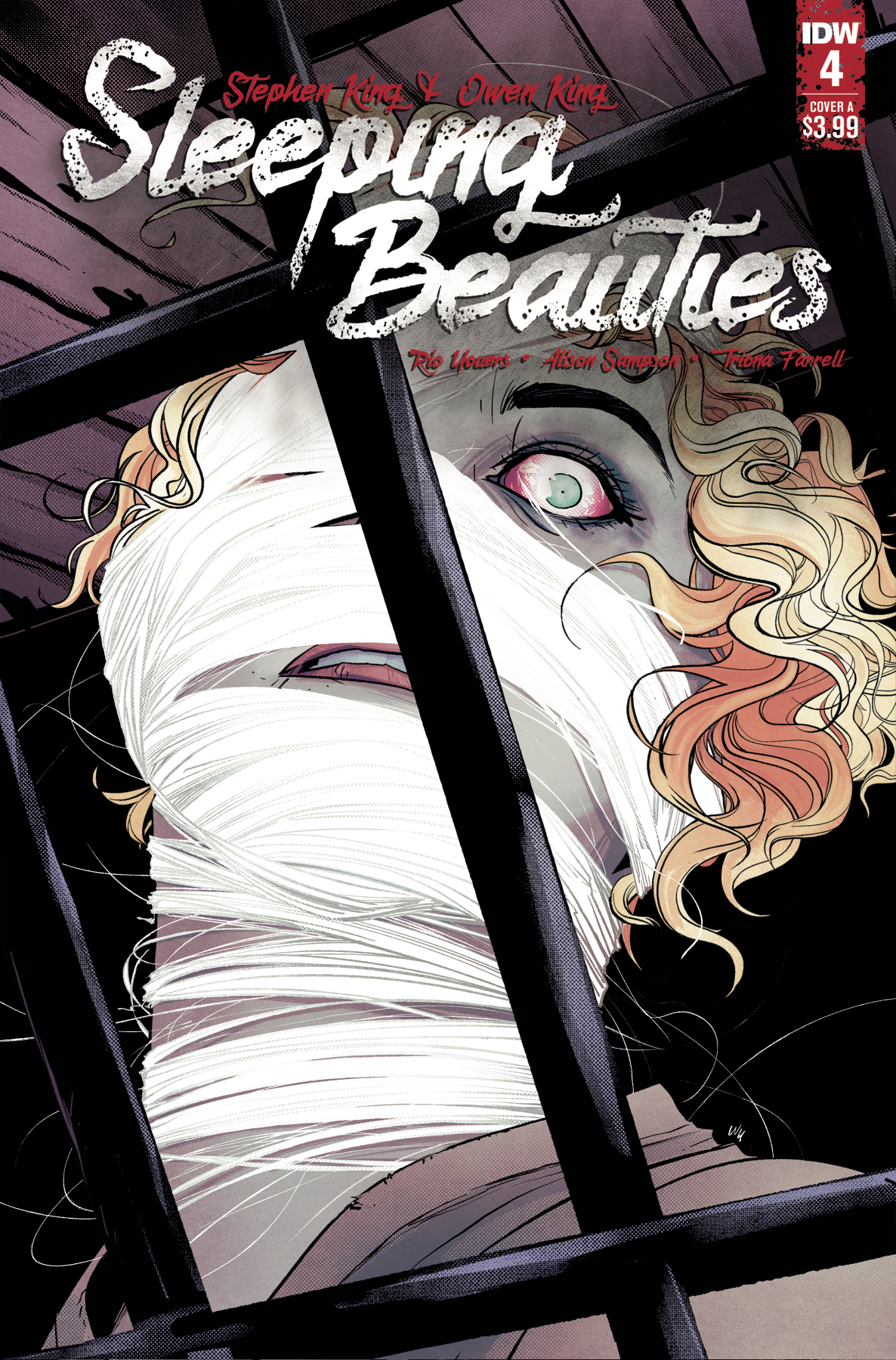 JUN200616
(W) Rio Youers (A) Alison Sampson (CA) Annie Wu
Based on the horror novel by Stephen King and Owen King and adapted by Rio Youers (The Forgotten Girl) and Alison Sampson ( Hit Girl, Winnebago Graveyard)! With A covers by Annie Wu (Black Canary, Hawkeye)!
A strange sleeping sickness, known as Aurora, has fallen over the world, and strangest of all, it only affects women. In the small town of Dooling, a mysterious woman has walked out of the woods; she calls herself Eve and leaves a trail of carnage behind her. More mysterious: she's the only woman not falling asleep.
In Shops: Aug 12, 2020
SRP: $3.99
SLEEPING BEAUTIES #4 (OF 10) CVR B WOODALL
SLEEPING BEAUTIES #4 (OF 10) 10 COPY INCV HEIDERSDORF
SLEEPING BEAUTIES HC VOL 01
JUN200619
(W) Stephen King, Owen King, Rio Youers (A) Alison Sampson (CA) Jenn Woodall
This graphic novel adaptation based on the horror novel by Stephen King and Owen King provides a visually stunning interpretation of the bestselling book.
A bizarre sleeping sickness, known as "Aurora", has fallen over the world, and strangest of all, it only affects women. In the small town of Dooling, a mysterious woman has walked out of the woods; she calls herself Eve and leaves a trail of carnage behind her. More mysterious: she's the only woman not falling asleep. Collects issues #1-5.
In Shops: Oct 14, 2020
SRP: $19.99
GOOSEBUMPS CREEP CRAWLY COMICS TP
JUN200620
(W) Jen Vaughn, Jeremy Lambert, Denton J. Tipton, Matthew Dow Smith (A) Michelle Wong, Chris Fenoglio (CA) Megan Levens
Brave the spine-tingling world of R.L. Stine and uncover the thrills and chills in this first-ever Goosebumps comic series featuring three original stories in a graphic novel format: Monsters a Midnight, Download and Die, and Horrors of the Witch House.
In Shops: Oct 07, 2020
SRP: $19.99
MONSTER ON THE HILL TP EXPANDED ED
JUN200621
(W) Rob Harrell (A/CA) Rob Harrell
Can a depress monster learn how to be a hero? Maybe with a little help. The hilarious and heartwarming graphic novel that inspired the theatrical film RUMBLE!
In a fantastical 1860s England, every quiet little township is terrorized by a ferocious monster – much to the townsfolk's delight! Each town's unique monster is a source of local pride, not to mention tourism. Each town, that is… except for one. Unfortunately for the people of Stoker-on-Avon, their monster isn't quite as impressive. In fact, he's a little down in the dumps. Can the morose Rayburn get a monstrous makeover and become a proper horror? It's up to the eccentric Dr. Charles Wilkie and plucky street urchin Timothy to get him up to snuff, before a greater threat turns the whole town to kindling. Monsters of all ages are sure to enjoy this tale about life's challenges, the power of friendship, and creative redemption, packed with epic battles and plenty of wild beasts!
Prepare for the release of the 2021 film RUMBLE with this expanded edition of the beloved graphic novel, now featuring a new 10-page epilogue!
In Shops: Sep 02, 2020
SRP: $19.95
UNDER EARTH TP
JUN200622
(W) Chris Gooch (A/CA) Chris Gooch
The inmates of an extensive underground prison struggle to build meaningful lives in a broken system, in the most ambitious graphic novel to date from rising indie star Chris Gooch (Bottled and Deep Breaths).
Under-Earth takes place in a subterranean landfill, hollowed out to serve as a massive improvised prison. Sunken into the trash and debris of the past – Gameboys, iPhones, coffee cups, old cars – we follow two parallel stories.
In the first, a new arrival struggles to adapt to the everyday violence, physical labour, and poverty of the prison city. Overwhelmed and alone, he finds a connection with a fellow inmate through an old, beat-up novel. While these two silent and uncommunicative men grow closer thanks to their book, the stress of their environment will test their new bond.
Meanwhile, a pair of thieves pull off a risky job in exchange for the prisons' schematics and the promise of escape – only to be betrayed by their employer. On the run with their hope for escape now gone, the two women set their minds to revenge. Yet as they lay their plans, their focus shifts from an obsession with the outside world to the life they have with each other.
Equal parts sincerity and violence, Under-Earth explores humanity's inextinguishable drive to find meaning, connection, and even family – and how fragile such constructions can be.
In Shops: Oct 21, 2020
SRP: $29.99
BIONIC TP
JUN200623
(W) Koren Shadmi (A/CA) Koren Shadmi
An eerie and beautiful coming-of-age graphic novel for the digital generation, from the stunningly creative mind behind Highwayman and Love Addict.
Bionic is a coming-of-age tale for the digital generation, taking place in the near future. It's the story of Victor, a geeky teenager on a hopeless quest to win the love of the gorgeous Patricia — but when she returns from a horrible accident with astonishing new robotic parts, both their lives will be changed forever.
Koren Shadmi (Highwayman, The Twilight Man: Rod Serling and the Birth of Television) presents a hypnotically illustrated story of warm flesh and cold metal. It's the story of a love that was never meant to be, of overwhelming emotions, trauma, rebellion, loss of innocence, and the fear that wanting something may not be enough.
In Shops: Oct 14, 2020
SRP: $19.99
USAGI YOJIMBO #12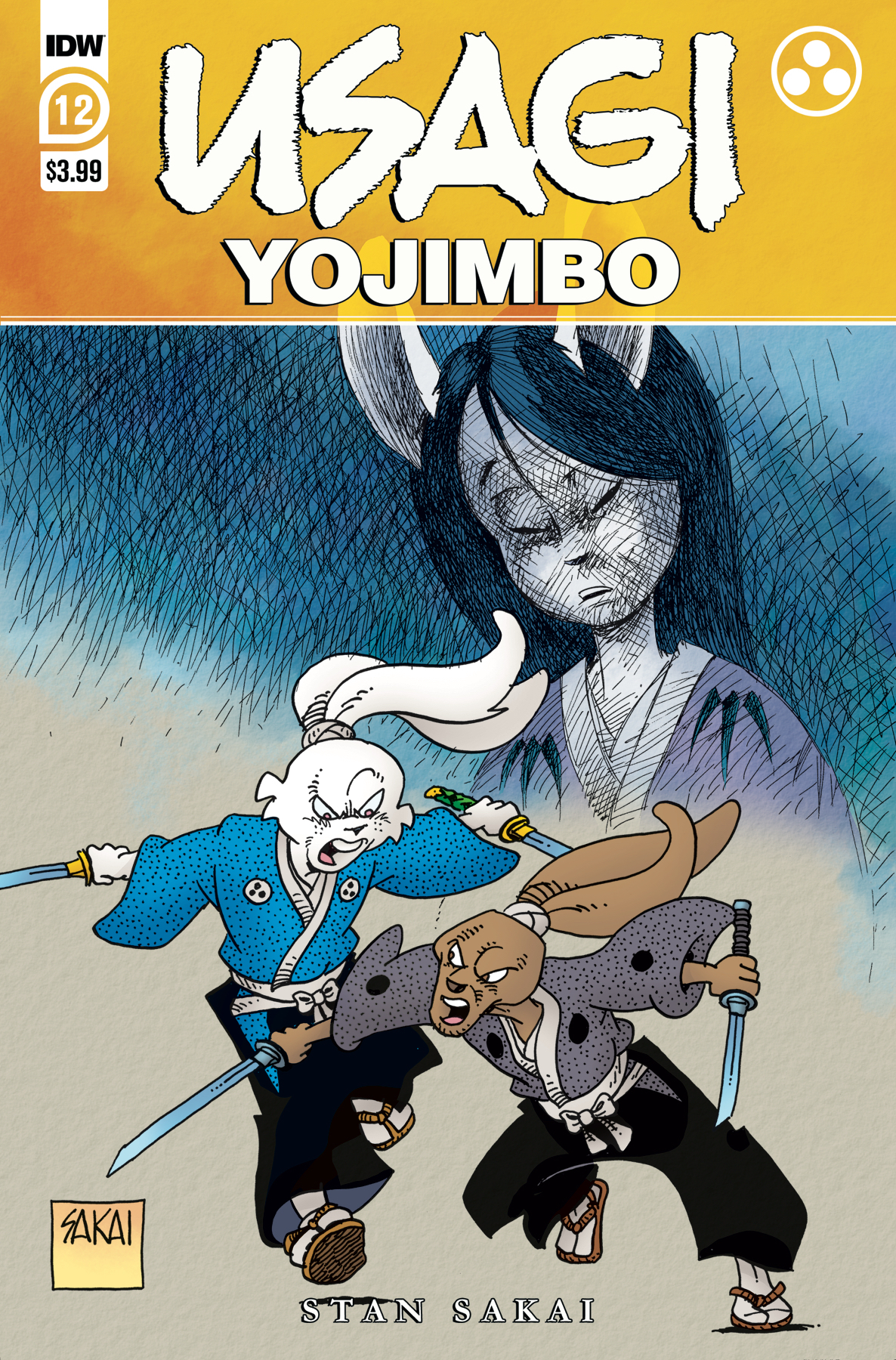 JUN200624
(W) Stan Sakai (A/CA) Stan Sakai
"The Return" Part 2 of 4. Usagi's home village has been taken over by assassins intent on killing the shogun's emissary to disgrace Lord Hikiji. With the emissary's death will come retributions resulting in the death of the entire village. Usagi has to save the emissary but, in doing so, may have to save the reputation of the lord responsible for the death of his master.
In Shops: Aug 12, 2020
SRP: $3.99
USAGI YOJIMBO COLOR CLASSICS #7 (OF 7)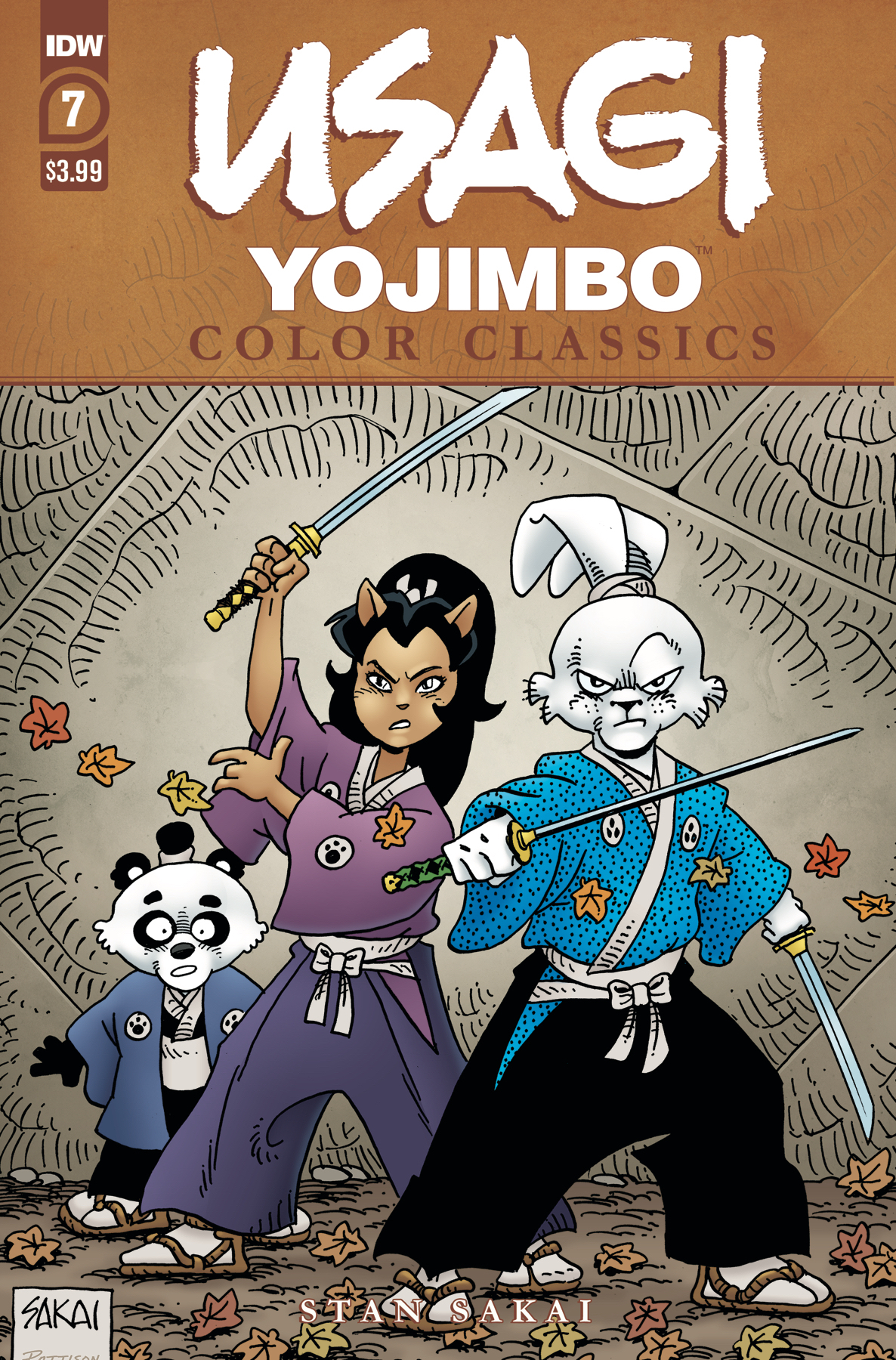 JUN200625
(W) Stan Sakai (A/CA) Stan Sakai
Revisit a key Usagi story with "Lone Rabbit and Child"! The vulnerable young heir of an important clan is targeted by power-hungry rivals! Only Usagi and the boy's vassal, Tomoe Ame, have any hope of stopping the horde of assassins and getting out alive!
In Shops: Aug 05, 2020
SRP: $3.99
CROW LETHE TP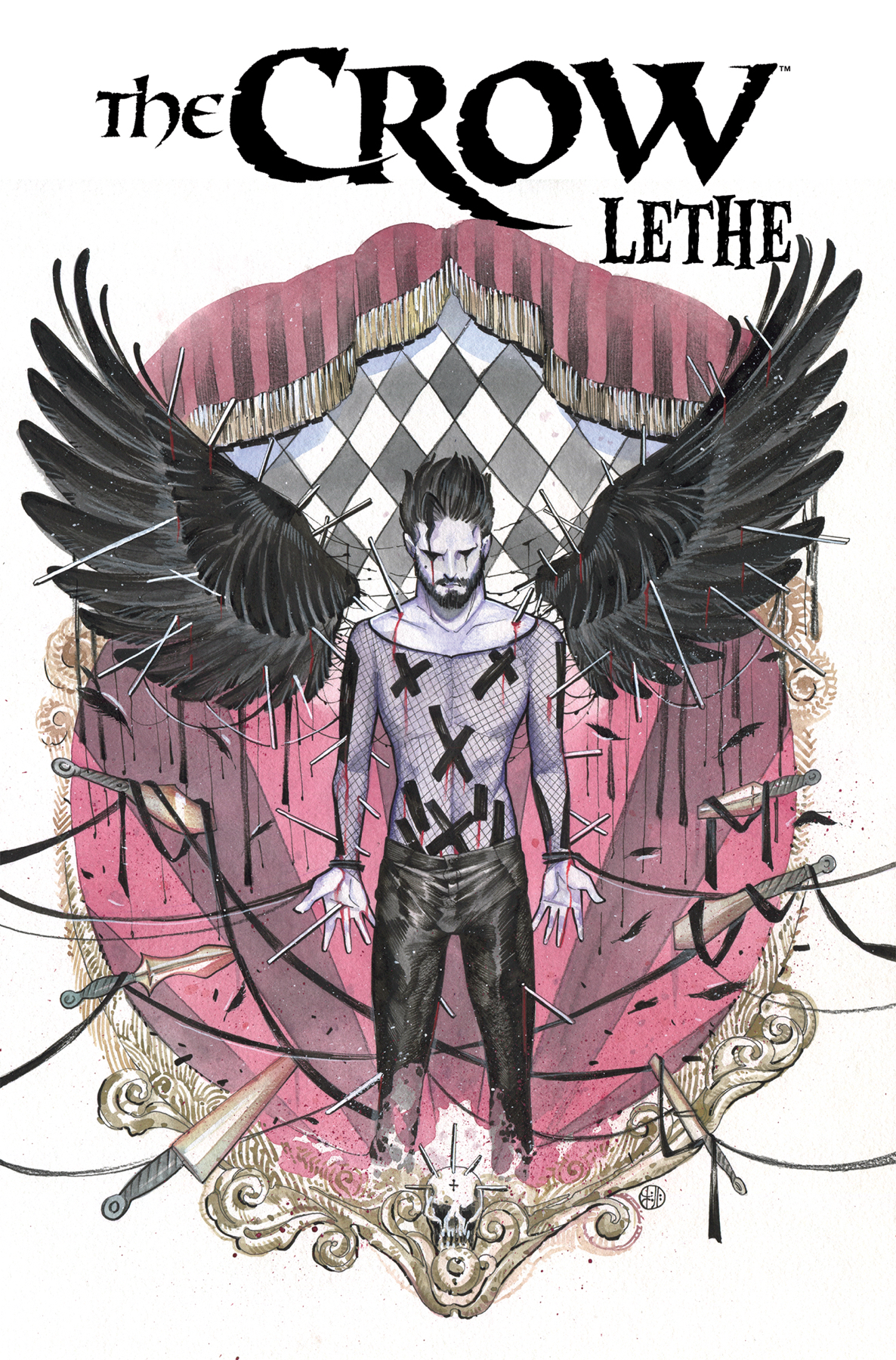 JUN200626
(W) Tim Seeley (A) Ilias Kyriazis (CA) Peach Momoko
Bad memories still haunt Null Narcos, but are his memories real… and does The Crow care? Null Narcos is a popular performer in the FREAK-CHIC CIRCUS SIDESHOW, able to endure horrific violence on his body without pain. But outside his nightly shows, Null is a blank slate, with only faint but disturbing memories of who he was before. When other performers begin dying mysteriously, Null is haunted by a golden-eyed stalker and begins to remember a life he'd thought long gone… a life of murder, terror, and black wings.
In Shops: Sep 02, 2020
SRP: $17.99
PEARL JAM ART OF DO THE EVOLUTION HC (RES)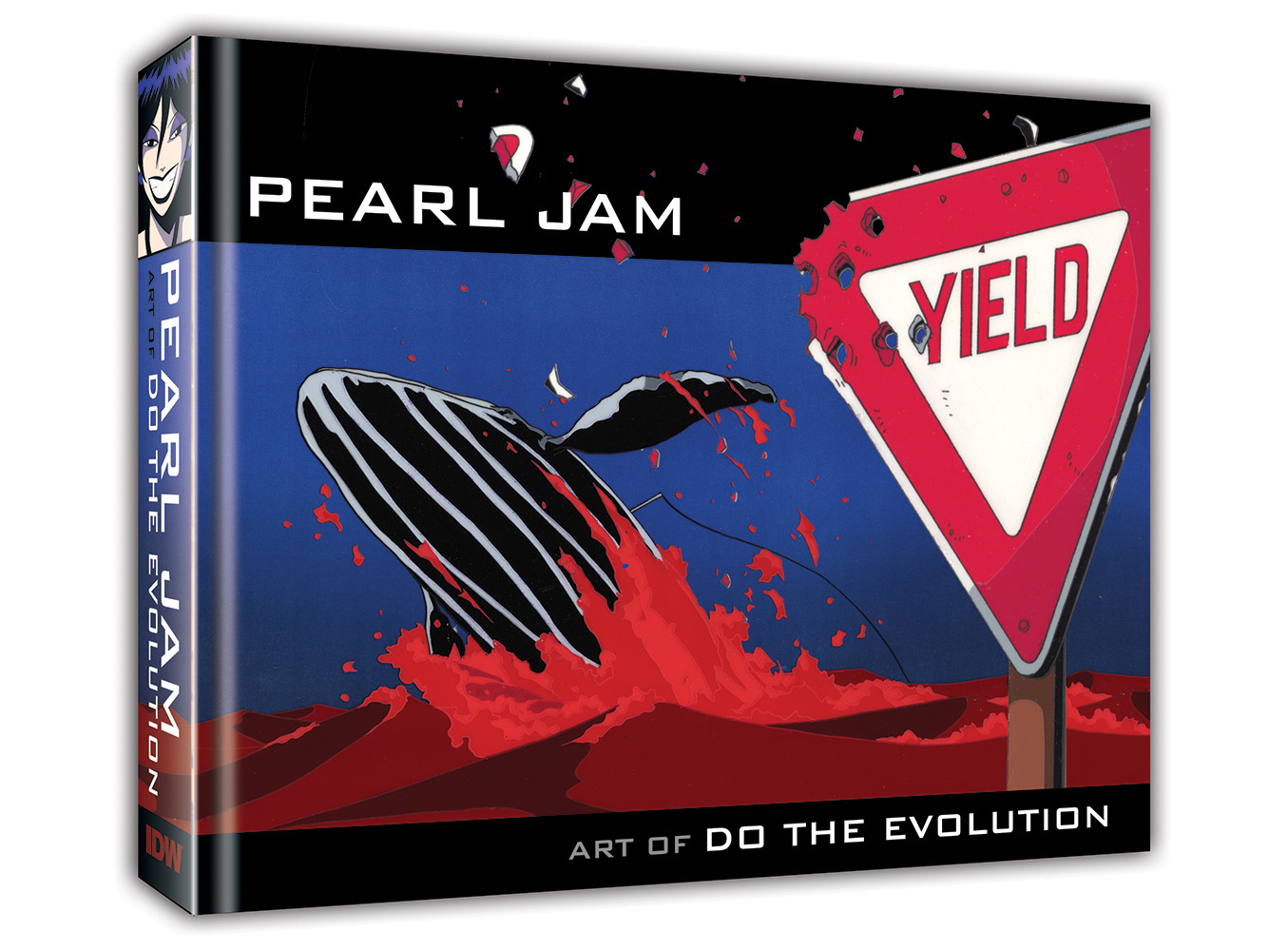 JUN200628
(W) Joe Pearson, Terry Fitzgerald, Brad Coombs, Jim Mitchell, Lisa Pearson (A) Joe Pearson, Terry Fitzgerald, Brad Coombs, Jim Mitchell, Lisa Pearson
See the art that helped create the Grammy Award Nominated music video Do the Evolution by legendary band Pearl Jam, a Rock and Roll Hall of Fame 2017 inductee. Directed by visionary comics legend Todd McFarlane and veteran animator Kevin Altieri, this achievement in animation told a graphic and dark history of the world in four gripping minutes and is widely considered one of the best music videos of all time. Now, the full story of the making of this historic video will be told in this art book. Lushly illustrated by the video's striking animation cells with never before seen storyboards and designs from the video, the video's co-producer, Joe Pearson, will guide readers through the fascinating process of bringing the band's vision to life in this one-of-a-kind book.
In Shops: Oct 07, 2020
SRP: $39.99
GROSS EXAGGERATIONS MESHUGA COMICS MILET GROSS HC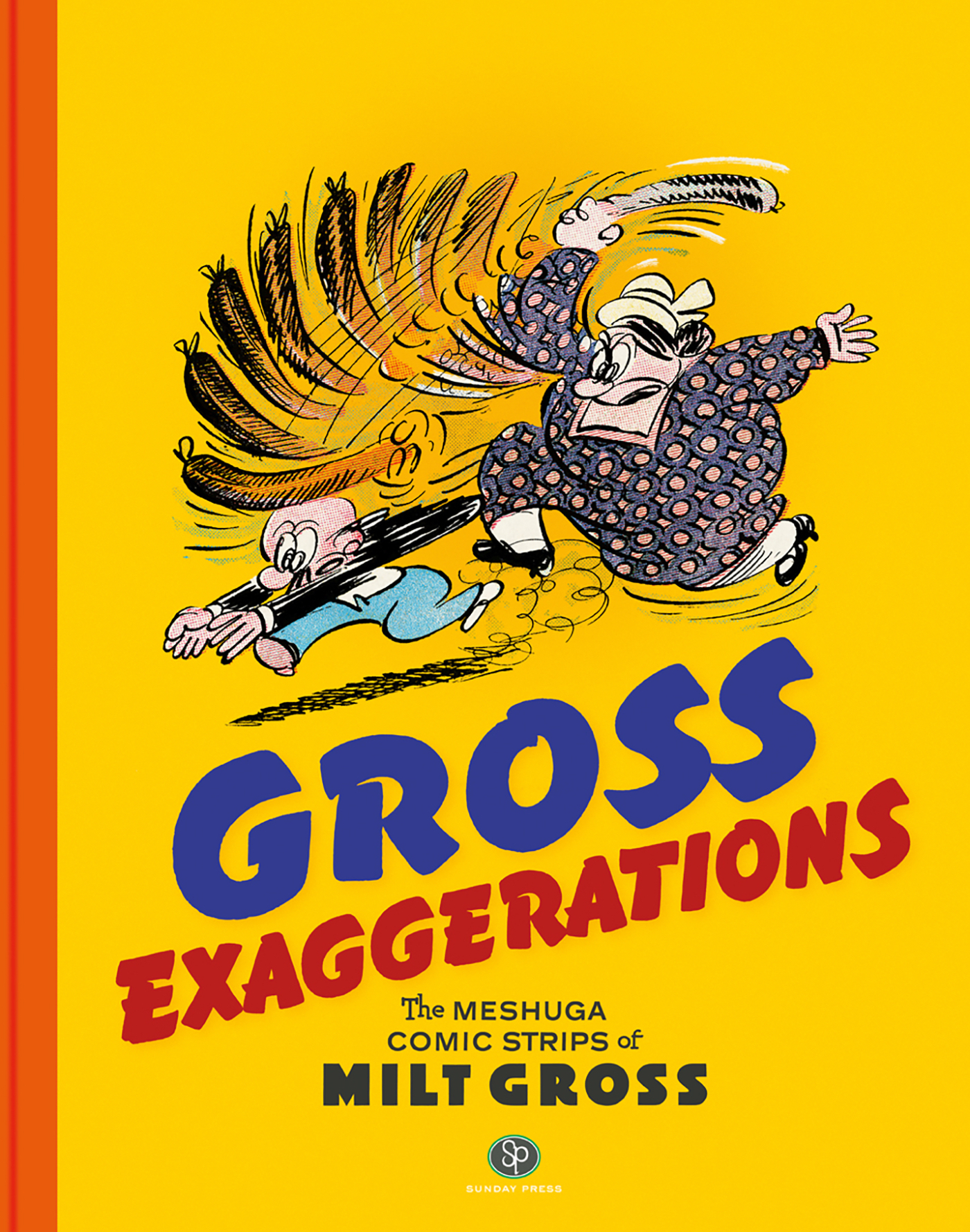 JUN200629
(W) Milt Gross (A/CA) Milt Gross
Presenting a comprehensive collection of the major comic strips from Milt Gross; Nize Baby, Count Screwloose, and Dave's Delicatessen, along with other comic strips and offerings from books and magazines.
The king of screwball comic strips, Milt Gross, had a varied career in movies and animation, humorous poetry and illustrated novels, and most prolifically, comic strips. Beginning in the 1920s, his comics were born of the Yiddish humor in vaudeville and expanded to lampooning all the foibles and fallacies of American life. Filled with bizarre characters and frenzied, slapstick action, Gross's newspaper comics entertained readers for decades.
Most of the classics seen here have never been reprinted before!
In Shops: Sep 02, 2020
SRP: $85.00
FOR BETTER OR FOR WORSE COMP LIBRARY HC VOL 05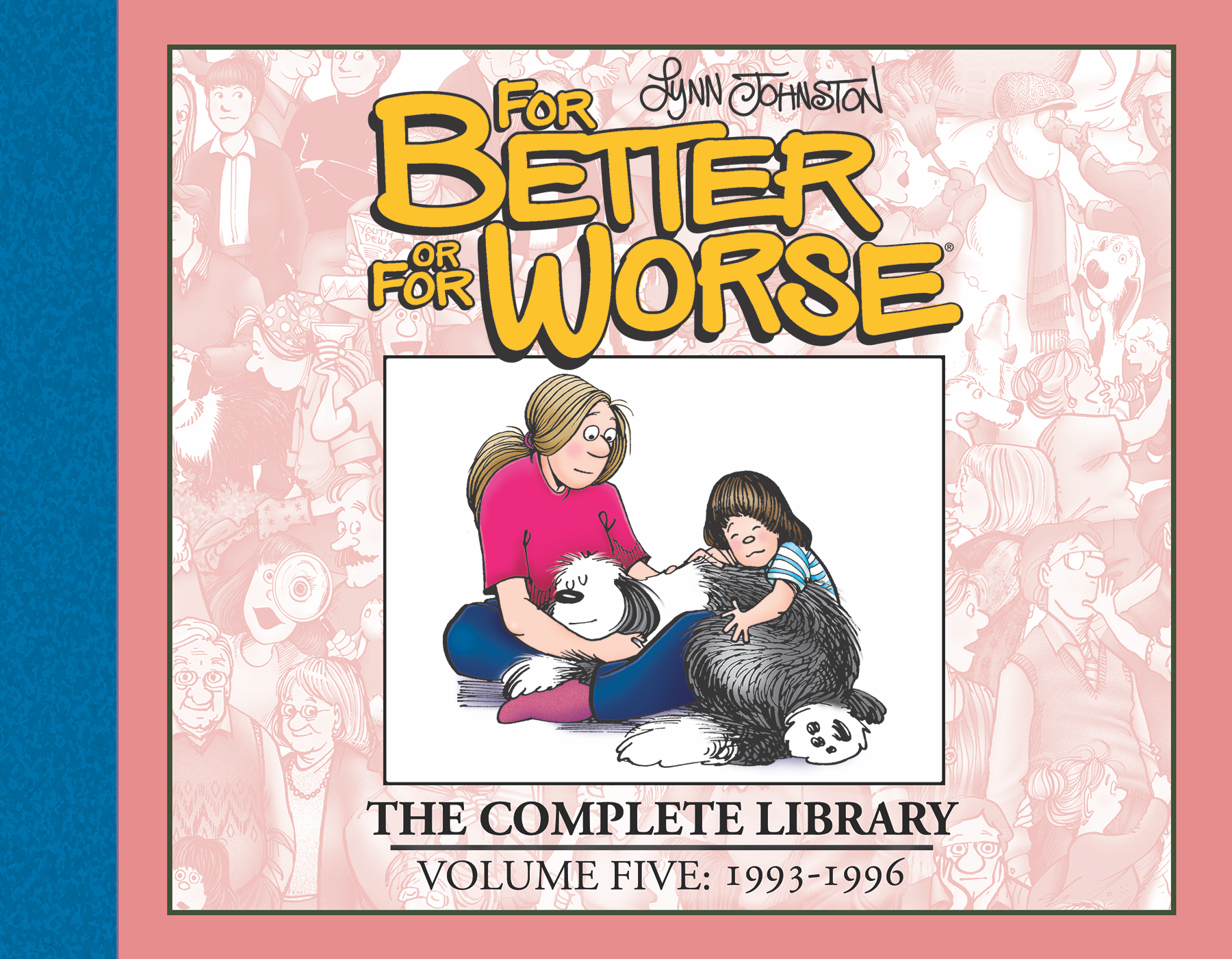 JUN200630
(W) Lynn Johnston (A/CA) Lynn Johnston
Collect the beloved newspaper comic strip that chronicles the saga of the Patterson family in real time, over three decades, in these definitive editions.
This volume features one of the most beloved stories in the strip's history-the saga of Farley, the family dog. When little April gets into big trouble, it is up to Farley to come to her rescue. But that isn't the only big event in the lives of the Pattersons. Michael heads off to college while Elizabeth navigates her teen years. Back at home, Elly and John deal with adult problems such as house renovations and menopause.
Lynn Johnston keeps the ongoing narrative fresh and interesting. Includes every comic strip from April 25, 1993 to August 31, 1996. Each volume also contains annotations by Lynn Johnston detailing motivations for certain strips, funny anecdotes, reactions from fans, and much more!
In Shops: Oct 14, 2020
SRP: $49.99
BATMAN ANIMATED SERIES SHADOW OF BAT GAME
JUN200644
Running off IDW Games' miniatures-driven "Adventures Universal Game System" (AUGS) engine, Batman: The Animated Series Adventures – Shadow of the Bat allows players to take the role of any hero in their roster in the game's 24 unique missions, which areall inspired by fan-favorite episodes. Even villains can be swapped out in every mission to change up the threats that players will face.
In Shadow of the Bat, 1-4 players take to the streets as Batman, Batgirl, Robin, Commissioner Gordon, and Catwoman, each with their own unique character abilities, skills, and custom dice. They have to work together to take down the likes of Two-Face, The Penguin, Mr. Freeze, The Riddler, Scarecrow, Man-Bat, The Joker, and Harley Quinn. As with other AUGS games, villains can be controlled by the game itself for full co-op play or by a fifth player. AUGS' modularity means that players can even create their own dream scenarios and teams, including bringing in elements from other AUGS products.
In Shops: Oct 28, 2020
SRP: $124.99
BATMAN ANIMATED SERIES ARKHAM ASYLUM GAME
JUN200647
Batman: The Animated Series Adventures Arkham Asylum expansion adds 13 more missions to play through, and an all-new game mode: Clayface mode. In Arkham Asylum players will explore the halls of the infamous psychiatric hospital as they tangle with Clayface, Poison Ivy, Jervis Tetch, The Ventriloquist, Killer Croc, Maxie Zeus, Lock-Up, Clock King, Baby Doll, and Hugo Strange. In Clayface mode, each hero will be given a card that will indicate if they are who they appear to be, or if they're actually Clayface in hiding. At any time, the Clayface player can reveal their true identity, transforming into the massive Clayface, and turn on their former friends!
In Shops: Oct 28, 2020
SRP: $59.99