Man of Steel #6 Review: Bombastic, Genuine, and Fun
Jor-El has come to Earth to take Jonathan Kent away to learn more about his power, his people, and where his life may be headed. Jon wants to go, but Lois and Clark are reluctant to send their son away with someone who might be his grandfather. In the present, Superman fights Rogol Zaar to save the planet, and the Man of Steel receives some much-needed help.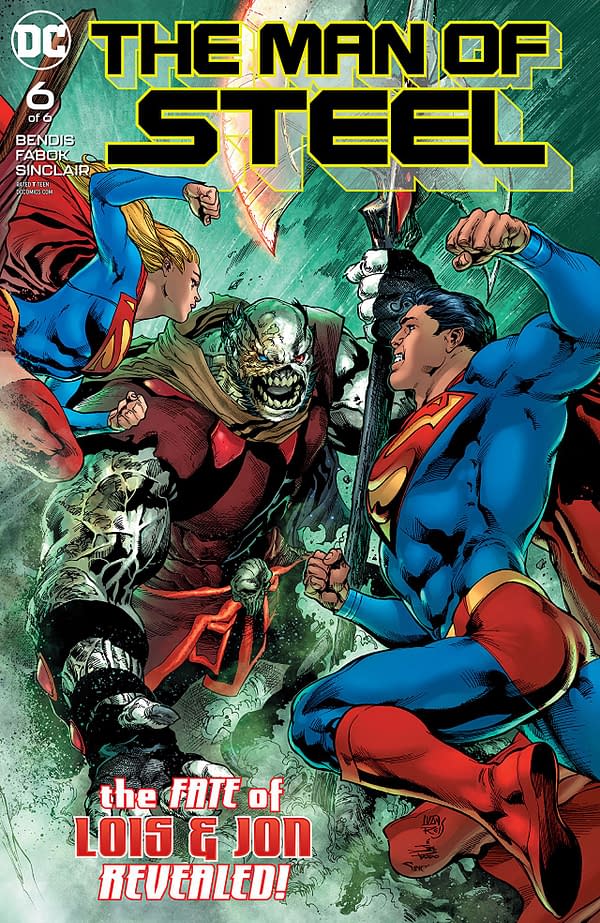 Man of Steel #6 finishes with a bombastic and jam-packed finale that, while not revealing anything we couldn't have gleaned from prior issues, is nonetheless fun.
There are some specifics that you may not have guessed, and I will admit that the way they defeat Rogol Zaar is a bit underwhelming all things considered. That aside, there's nothing about this comic that really caught me off guard.
Surprises aren't necessary to a satisfying read, though. A general sense of grandeur, genuine emotion engagement, and damn good artwork can carry a book across the finish line excellently. Man of Steel #6 is one of those comics, and it's a great example of such at that.
It isn't without some problems. The splicing of the flashback plot and current plot throughout the book hampers the tension of both. Also, there's no indicator for who is speaking off-screen other than the text itself. Also, Rogol Zaar hasn't become the memorable or iconic Superman villain that he was intended to be.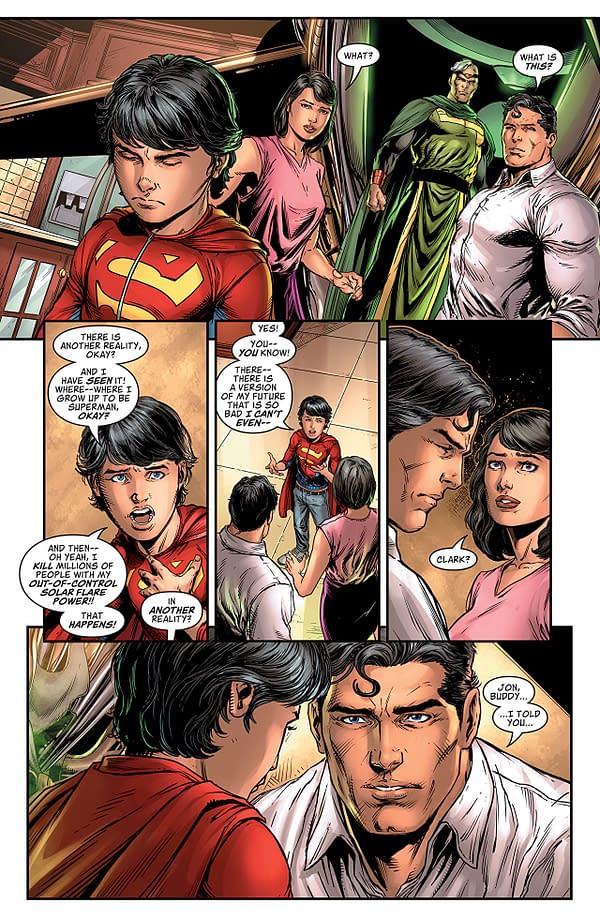 Jason Fabok turns in some top-notch work for this issue. Each page is given exquisite detailing, and the fight scenes look downright iconic for the character. There isn't a disappointing page in the comic. Alex Sinclair contributes vibrant color art that injects extra life into the visuals of the book.
Man of Steel #6 has some flaws, but the overall book was an exciting and explosive ending to the first Brian Michael Bendis Superman arc. Bendis, Fabok, and Sinclair did excellent work in this ending, and the book comes recommended. Give it a read.