Free Comic Book Day is almost here, and if you live in or plan to visit New York City on the weekend of May 5th, the Children's Museum of Manhattan has some fun FCBD activities scheduled. On both Saturday and Sunday, you can stop by the museum at 212 W 83rd St to participate in a number of comics-themed programs. Check out the schedule below, and head to the website to learn more.
CMOM's Comic book maker
Collage action squares, speech balloons and thought bubbles as you draw your very own comic book using CMOM's Comic Book Maker.
Saturday, May 5 | 12 p.m.
Painted Manga Comic Strips: The Art of Japanese Storytelling
Create a new adventure by designing your own manga! From hand-painted scrolls to printed manga graphic novels to anime movies, storytelling has been a significant part of Japanese culture for generations.
Saturday, May 5 | 11 a.m. & 12 p.m.
Sunday, May 6 | 11 a.m. & 12 p.m.
Imaginary Friends with Illustrator Aya Kakeda
Create your own kawaii (meaning cute) friend and learn about character design with the Society of Illustrator's award-winning artist Aya Kakeda.
Saturday, May 5 | 2 & 3 p.m.
Superhero Circle Time!
Join our movement & story time for some harrowing tales from your favorite heroes!
Saturday & Sunday, May 5 & 6 | 11:30 p.m.
Cue the Theme Music – Superheroes in Training
Prepare for the challenge of being a superhero through a series of obstacle course games that support physical fitness, balance, and strength training as well as team building.
Saturday & Sunday, May 5 & 6 | 10:30 a.m.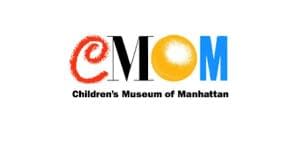 Enjoyed this article? Share it!