Marauders #6 — "The Usual Suspects Have The Usual Motives For The Usual Predictable Results"
(Marvel Comics, creative team: Gerry Duggan, Matteo Lolli, Mario del Pennino, Erick Arcienega, Federico Blee, Cory Petit)
The dream of a fully united mutant nation falls flat on its face as the usual suspects have the usual motives for the usual predictable results. If you'd like a ride on the nostalgia train, well, this has all the good old fashioned short sighted and frankly tedious back and forth of the chromium cover era. The artwork comes in with the kind of production values you'd expect from a book with this kind of pedigree and overhead, pretty and clear and energetic in action scenes. The plot, however, is the same ol' two step that the X-Men have danced for years to solid but (if industry watchers are to be believed) diminishing results. If you'd gotten hyped for the "new direction" then this references it, but doesn't give the reader even a soupcon of its flavor. RATING: MEH.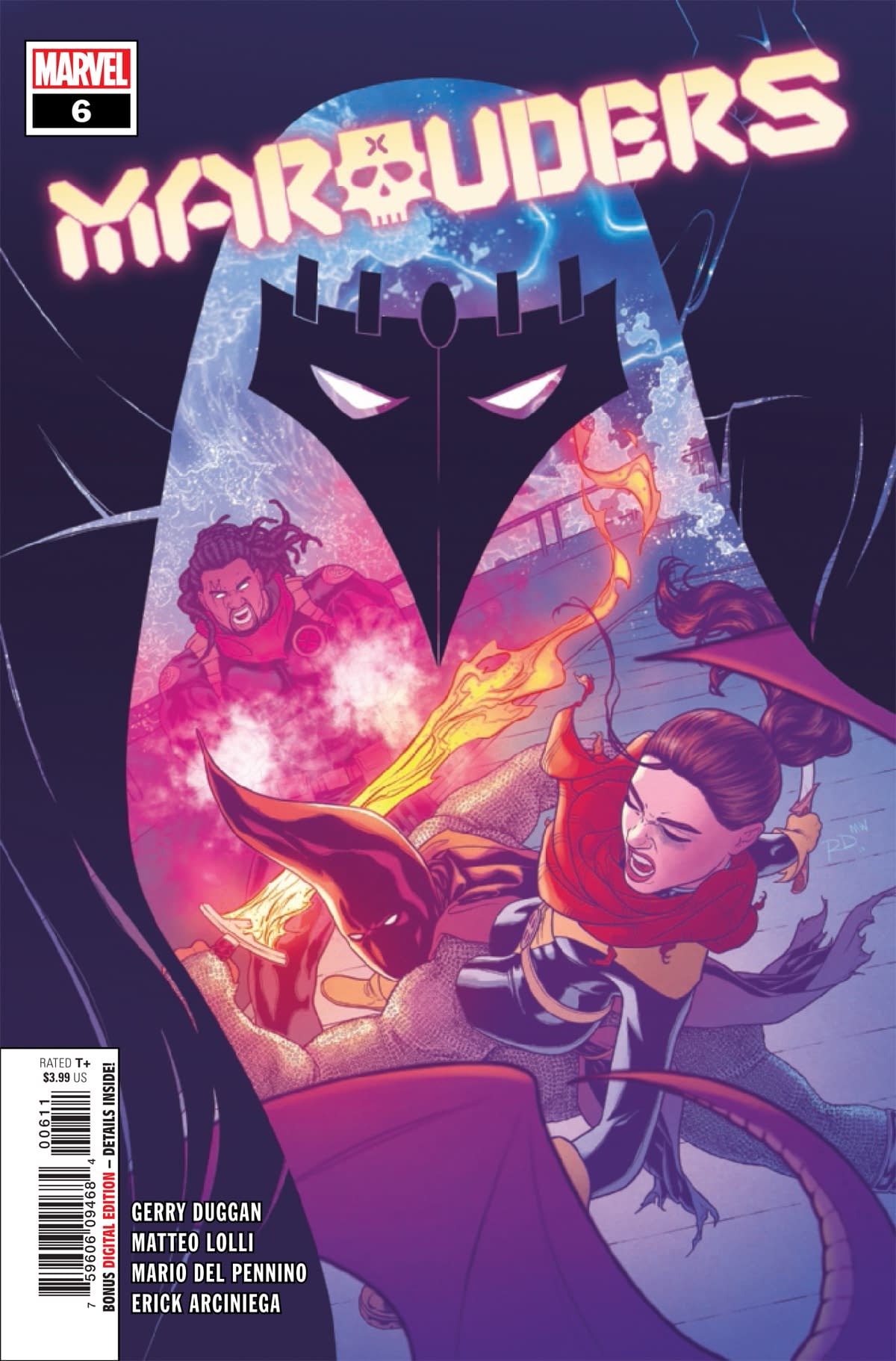 MARAUDERS #6
GERRY DUGGAN (W) • MATTEO LOLLI (A) • Covers by RUSSELL DAUTERMAN
The Marauders are caught between the forces of Madripoor and the Black King's machinations! Thankfully, they have TWO Omega Level mutants onboard …