Mark Waid to Write the History of the Marvel Universe – Revealed at C2E2
David Pierce and Brian Lake are reporting for Bleeding Cool from the Diamond Retailer Breakfast being held in Chicago right now, just before the C2E2 convention from ReedPOP kicks off. And there are statistics, announcements and analysis aplenty.
Including the announcement of a new 6-issue series written by Mark Waid, with art by Javier Rodriguez and Alvaro Lopez, dubbed The History Of The Marvel Universe, retellig the story of… everything that happened.
Waid is well known for an encyclopaedic knowledge of the most obscure comics continuity, so we can expect plentyy of dive deeps to come.
The comic has been in production for a while – but the first cover from Steve McNiven (drawing covers for all 6 issues) just came in today.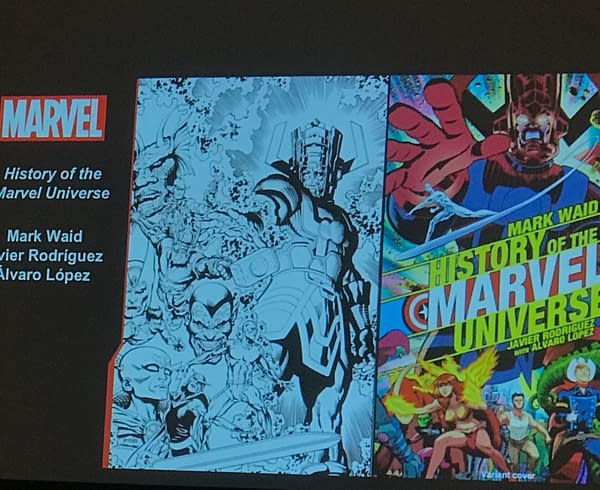 And here's a look inside. More to come when we have it…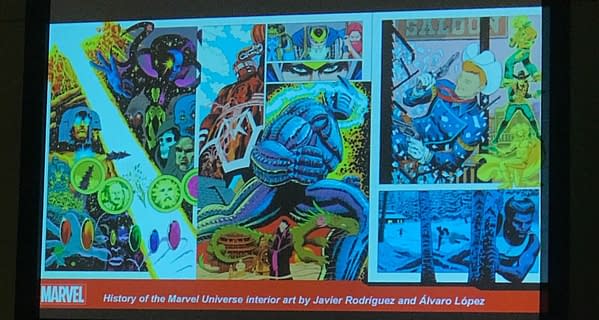 It will tells the story of the Marvel Universe chronologically. And events tied together with a throughline they aren't ready to reveal …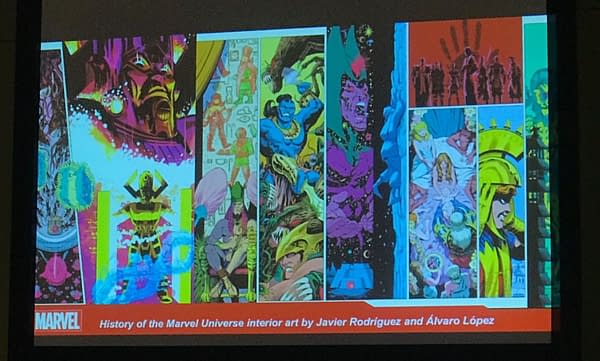 More as we have it.