Marvel Comics Solicitations For October 2019 – 27 Of Them Frankensteined
As we await to discover all of Marvel Comics' solicitations for October 2019, here's a Frankensteining of all the announcements we can find and so far… it's been a busy week for this sort of thing.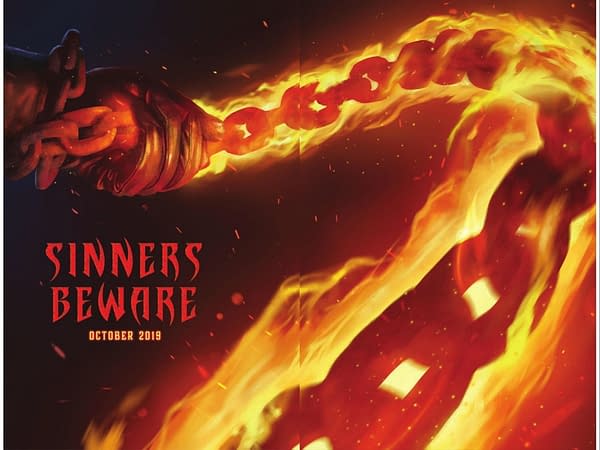 And this is going to figure rather prominently too…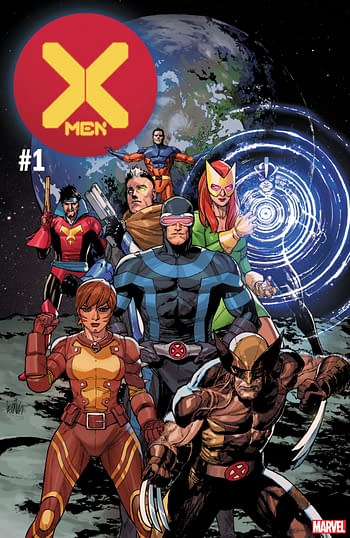 X-MEN #1
Written by JONATHAN HICKMAN
Penciled by LEINIL FRANCIS YU
Cover by LEINIL FRANCIS YU
A NEW ERA DAWNS FOR THE X-MEN!
The X-Men find themselves in a whole new world of possibility… and things have never been better! Jonathan Hickman (HOUSE OF X, POWERS OF X, SECRET WARS) and superstar artist Leinil Yu (NEW AVENGERS, CAPTAIN AMERICA) reveal the saga of Cyclops and his hand-picked squad of mutant powerhouses!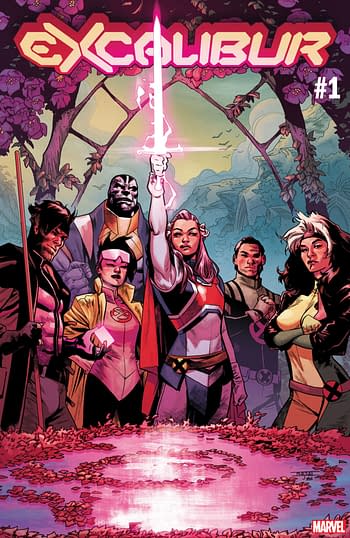 EXCALIBUR #1
Written by TINI HOWARD
Penciled by MARCUS TO
Cover by MAHMUD ASRAR
On sale October 2019
A NEW DAY IS FORGED!
Mutantkind has always been special…as has their relationship with the world—or WORLDS—around them. As this new era dawns, a new connection forms between mutants and the magic of the world… and that of Otherworld! Can the new Captain Britain forge a new way through the chaos with her companions Rogue, Gambit, Jubilee, Rictor…and Apocalypse?!?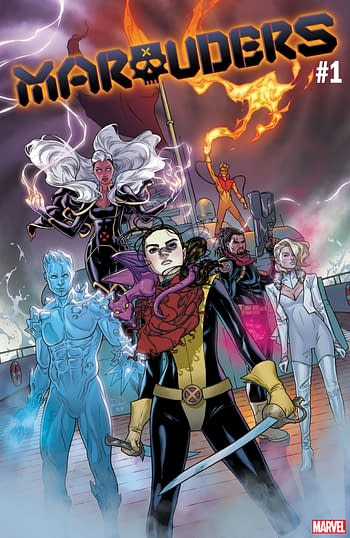 MARAUDERS #1
Written by GERRY DUGGAN
Penciled by MATTEO LOLLI
Cover by RUSSELL DAUTERMAN
THE X-MEN SAIL AT DAWN!
Even in this glorious new dawn, Mutantkind faces hardships and oppression from their human counterparts. Led by Captain Kate Pryde and funded by Emma Frost and the Hellfire Trading Company, Marauders Storm, Pyro, Bishop and Iceman sail the seas of the world to protect those hated and feared!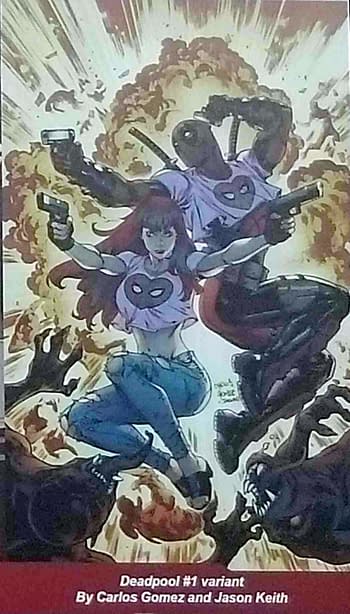 DEADPOOL #1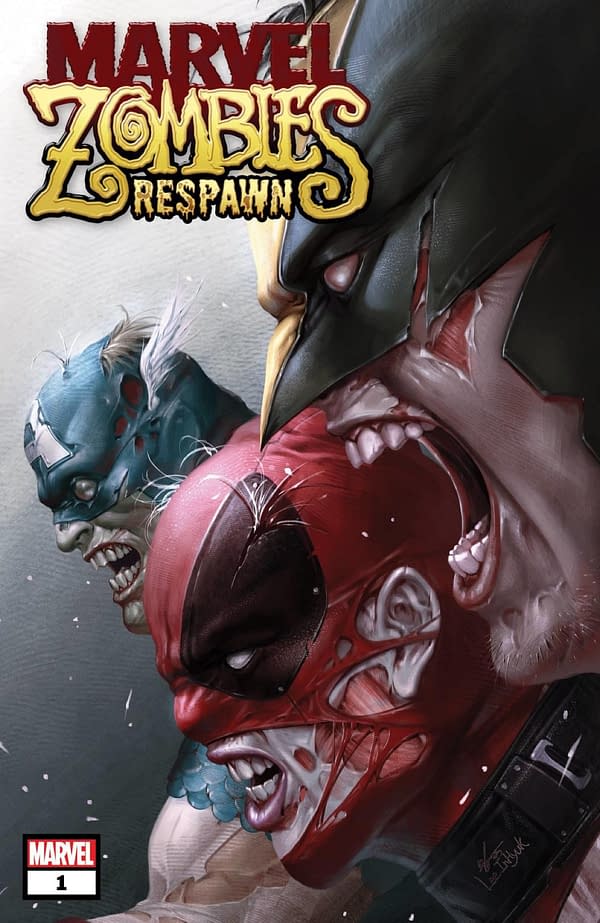 MARVEL ZOMBIES: RESPAWN #1
BY PHILLIP KENNEDY JOHNSON, ART BY LEONARD KIRK, COVER BY INHYUK LEE
When Galactus' corpse appears at the edge of Earth's solar system, the Avengers, X-Men, and Fantastic Four investigate. Too late, they discover that Galactus' body is now the vessel of an interstellar terror, which one-by-one transforms Earth's Mightiest Heroes into the universe's most terrifying predators! As our heroes try to escape the super-powered, cannibalistic aberrations that were once their friends and family, will any survive? And even if they do, can they hope to protect Earth from the infestation that has already claimed half of the known universe? Oneshot.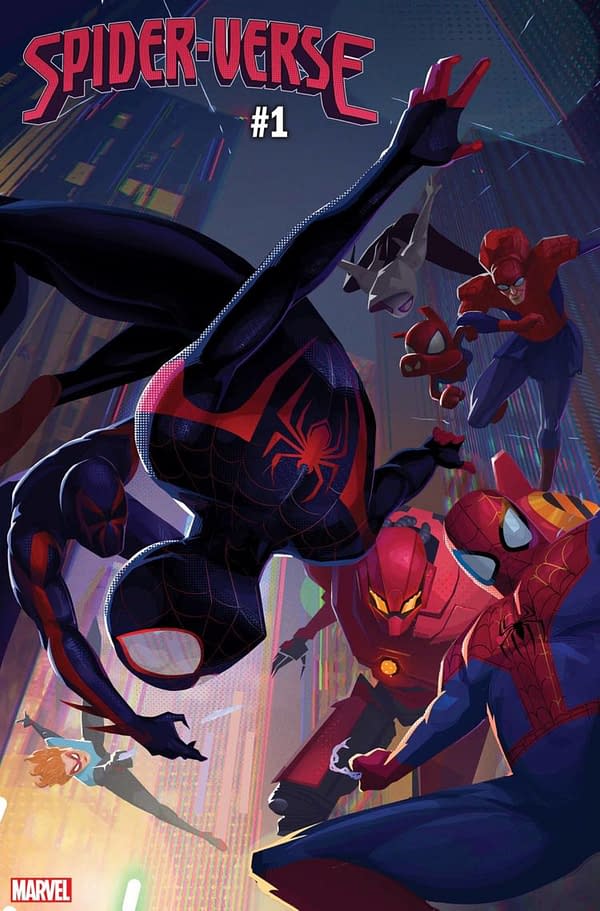 Spider-Verse #1 (Of 6)
By Jed MacKay, Juan Frigeri, Art Adams, Stuart Immonen, Stacey Lee, and more. Cover by Wendell Dalit.
Miles Morales has more than staked his claim in the Spider-Verse as one of Marvel's resident Web-Slingers — so he's probably ready for a new, crazy challenge, right? At the Spider-Man panel at San Diego Comic-Con 2019, a new series starring Miles Morales was announced, and he won't be alone! Miles is going back to the Multiverse in SPIDER-VERSE, a six-issue limited series by writer Jed MacKay and slew of artists including Juan Frigeri with Arthur Adams, Stuart Immonen, Stacey Lee and more, coming this October.
In SPIDER-VERSE #1, out this October, Miles falls through a portal and Miles finds himself at the center of an adventure across the Multiverse that will feature a who's who of creators and characters as the series spins forward. What other Spider-People will Miles meet? You'll have to pick up SPIDER-VERSE #1 to find out!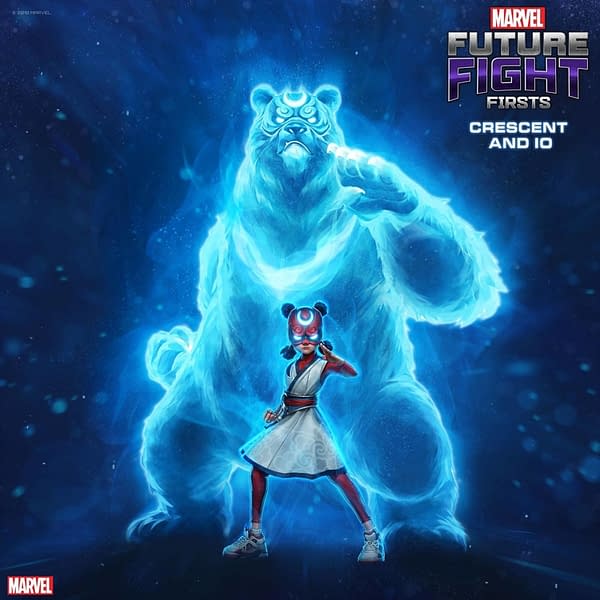 CRESCENT AND IO #1
How did Dan Bi, a young girl from South Korea, first bring an ancient mystical bear spirit into the modern world? How did this unlikely duo become the evil-smashing team known as Crescent and Io? Writer Alyssa Wong, artist Jon Lam, and more join to tell the tale this October! Plus: Marvel's Future Avengers feature in a brand-new story that runs across each FUTURE FIGHT FIRSTS issue!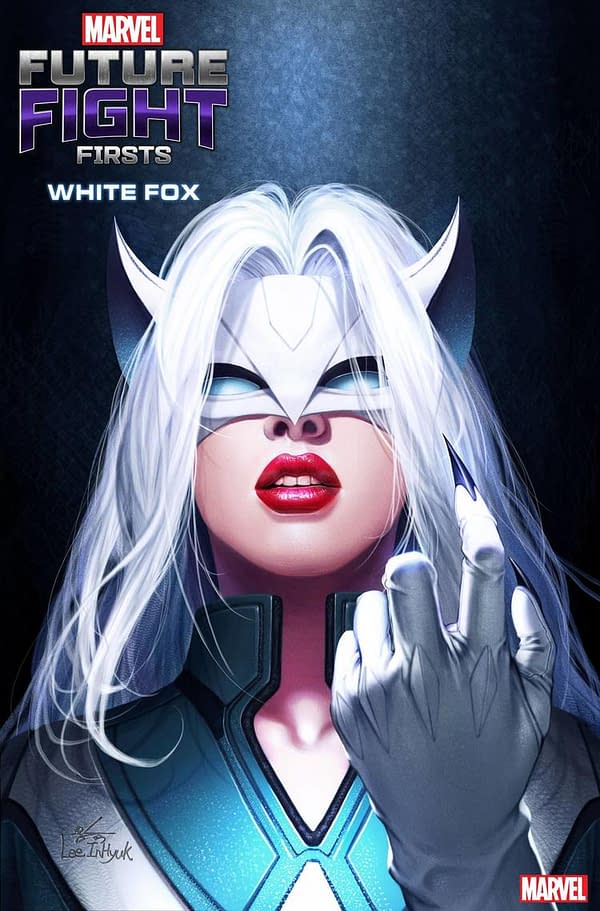 WHITE FOX #1
Ami Han is White Fox: a spy, a Super Hero, and the last of the kumiho—a mystical race of shapeshifters. But who was she before she became White Fox? And what happened to the rest of the kumiho? This October, Alyssa Wong teams up with Kevin Libranda and others to provide all the awesome answers!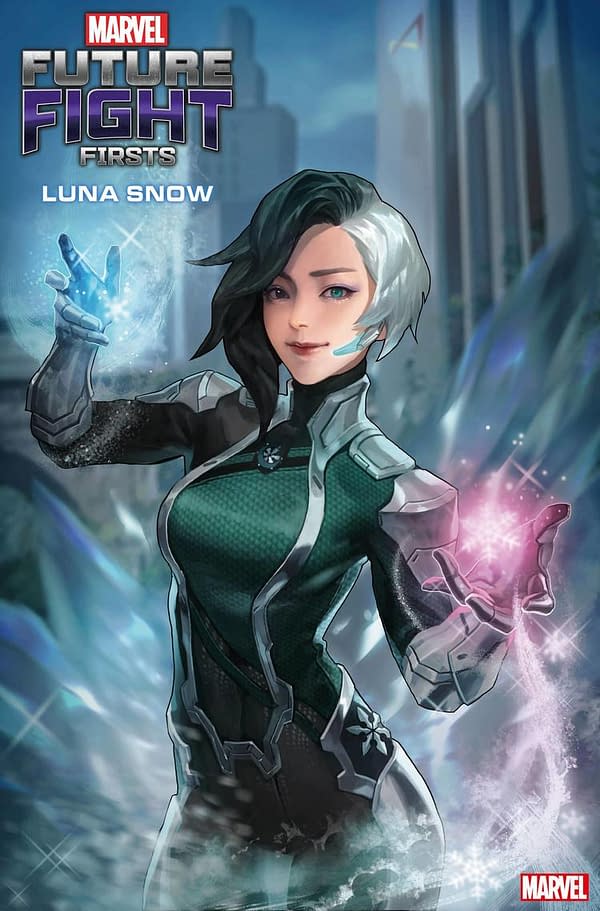 LUNA SNOW #1
As a South Korean pop sensation, Seol Hee melt her fans' hearts…and now as Luna Snow she has the power to freeze her enemies! How does Luna juggle being an international pop star with battling evil as a Super Hero? How did she gain her powers and what does Stark Industries have to do with it? Alyssa Wong, Gang Hyuk Lim, and more join forces to forge the powerful answers this October!

Journey to Star Wars: Rise Of The Skywalker – Allegiance #1.
Written by Ethan Sacks with art from Luke Ross, connecting cover by Marco Chechetto.
The only such graphic tie-in to the movie.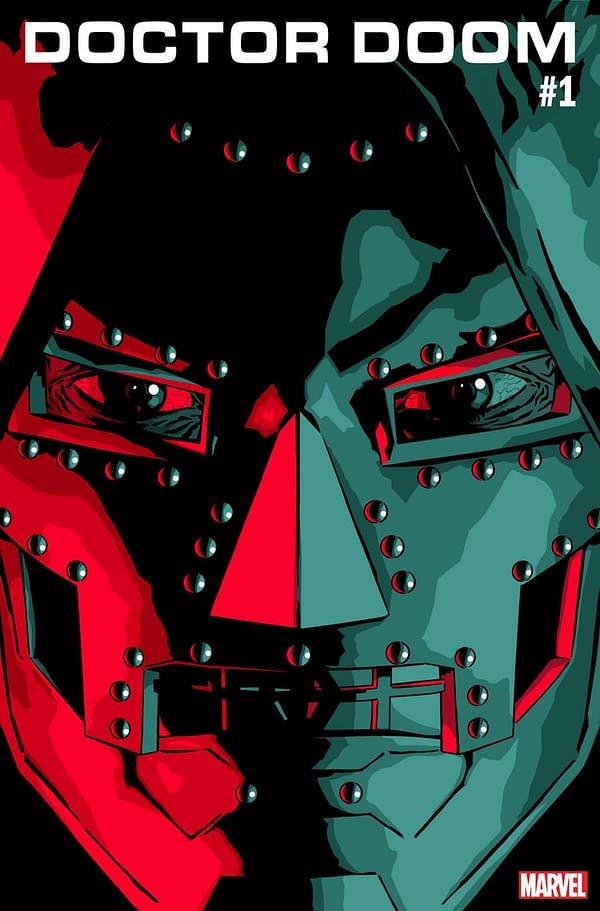 Doctor Doom #1
by Christopher Cantwell and Salvador Larroca
They say the best villains are the heroes of their own stories — how will Doctor Doom rise above this personal predicament? You'll have to read DOCTOR DOOM #1 when it hits comic shops in October!
Victor Von Doom has been a classic Marvel villain for decades — but in this October's DOCTOR DOOM #1, the sinister Latverian finds himself at a crossroads. Announced at the retailer panel at San Diego Comic-Con 2019, DOCTOR DOOM is a new ongoing series by writer Christopher Cantwell (co-creator of AMC's Halt and Catch Fire) and artist Salvador Larroca that finds Doctor Doom in an interesting, conflicted position. After spending much of his time warning against a trillion-dollar global effort to create the first "artificial" black hole, Doom is now wrestling with visions of an entirely different life and a better future. But when a massive terrorist attack results in massive casualties, Doom is the prime suspect. What will happen when Doctor Doom is running from the law — and himself?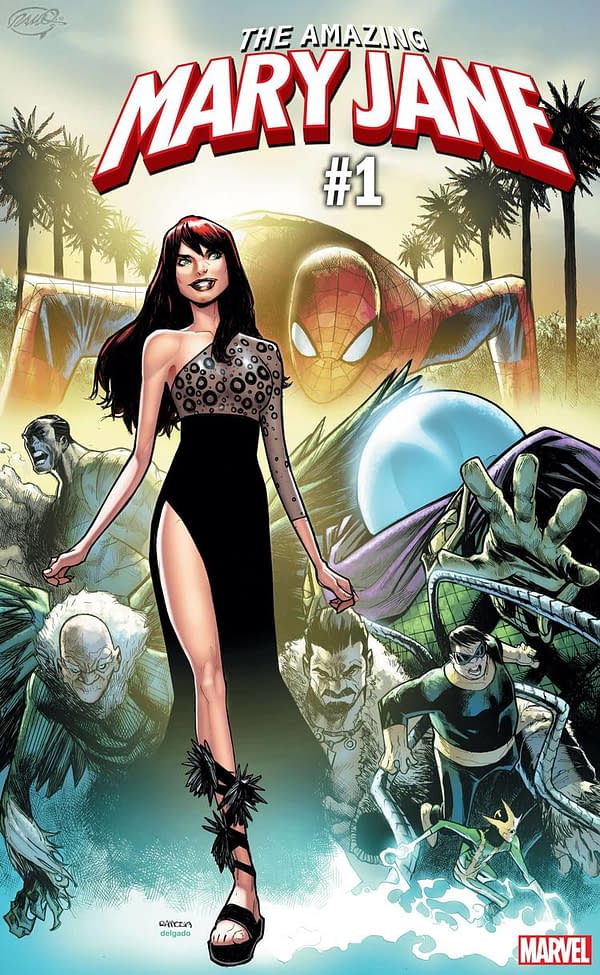 THE AMAZING MARY JANE #1
By Leah Williams and Carlos Gomez
One lucky lady just hit the jackpot with her own series — THE AMAZING MARY JANE #1 by writer Leah Williams and artist Carlos Gomez will bow this October, putting the spotlight on the love of Peter Parker's life! But if Spider-history has taught us anything, such a position is rarely a good one and usually spells trouble! In a story spinning from the pages of AMAZING SPIDER-MAN #25, Mary Jane Watson just got her big shot — but at what cost? And can she really trust anyone as she pursues her Hollywood dreams?
Mary Jane is no stranger to drama, so you can be sure that THE AMAZING MARY JANE will be offering up action, glamor, grit, and even a little sass in this new ongoing series, coming in October!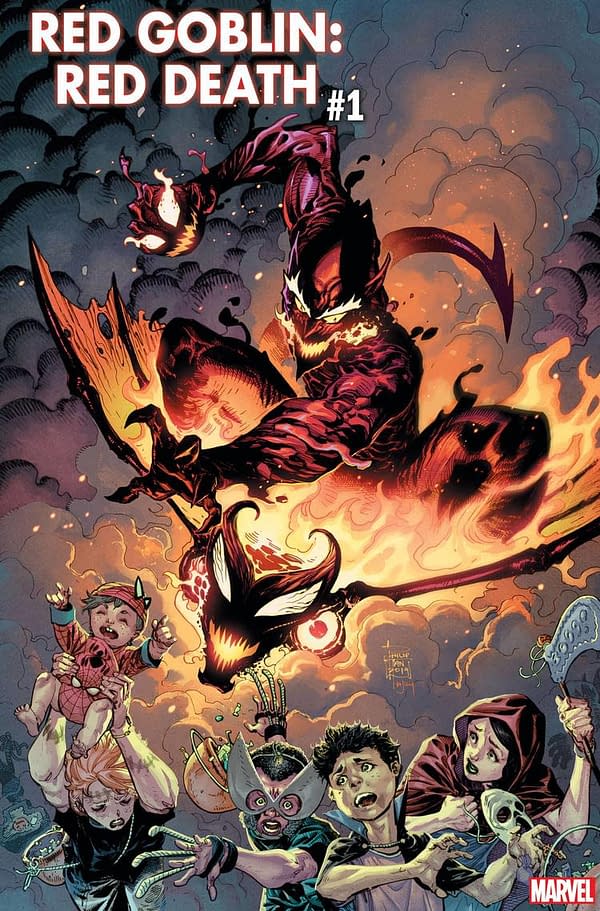 RED GOBLIN: RED DEATH #1
by Pat Gleason, Rob Fee, and Sean Ryan with art by Pete Woods
Norman Osborn first became the Red Goblin in AMAZING SPIDER-MAN #798 — in RED GOBLIN: RED DEATH #1, fans will find out just how much mayhem and madness the Red Goblin caused in a special one-shot coming to comic shops in October! Who else did Norman Osborn harm while inhabiting this deadly double disaster? Gleason, Fee, Ryan, and Woods promise to reveal all!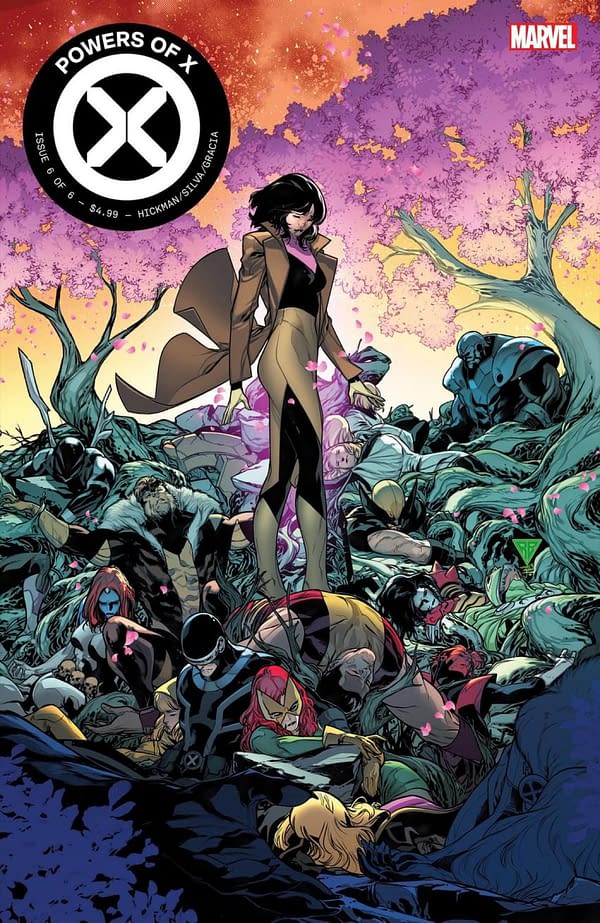 POWERS OF X #6
BY JONATHAN HICKMAN, R.B. SILVA
THE INEVITABLE TRUTH.
The revelatory tale of Mutantkind's fall comes to a conclusion that will lay the groundwork of the X-Men's stories for years to come!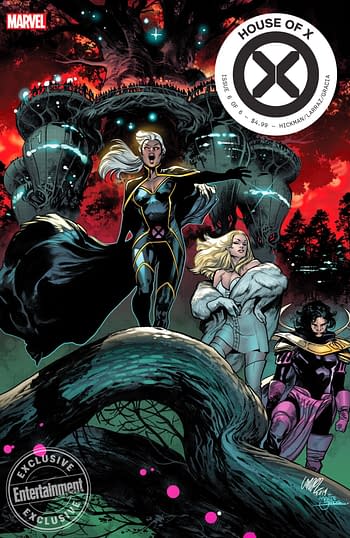 HOUSE OF X #6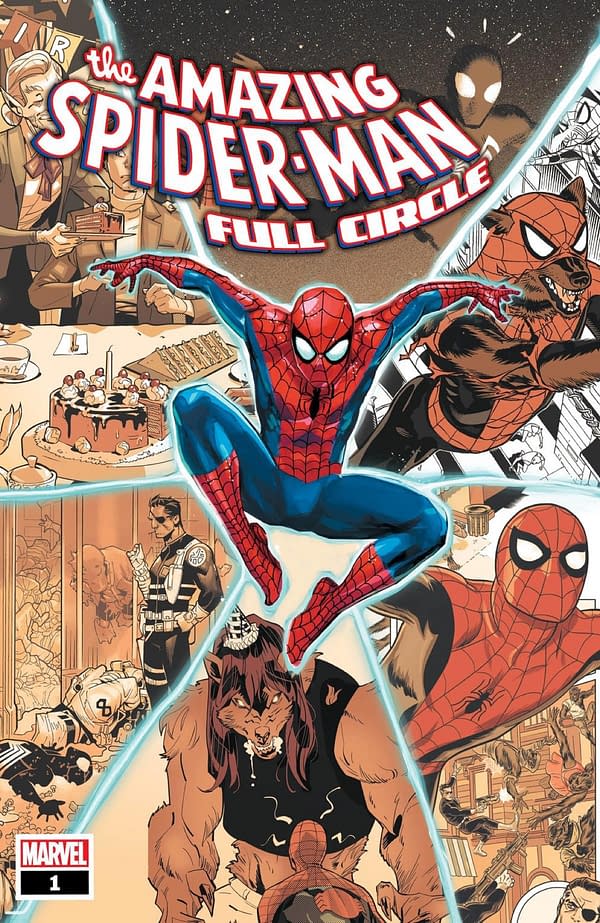 AMAZING SPIDER-MAN: FULL CIRCLE #1
WRITTEN BY NICK SPENCER, JONATHAN HICKMAN, GERRY DUGGAN, AL EWING, CHIP ZDARSKY, KELLY THOMPSON, AND JASON AARON; ART BY CHRIS BACHALO, CHRIS SPROUSE, GREG SMALLWOOD, MICHAEL ALLRED, RACHAEL STOTT, VALERIO SCHITI, CAMERON STEWART, AND MARK BAGLEY; COVER BY ROD REIS
AMAZING SPIDER-MAN: FULL CIRCLE #1
A summons from S.H.I.E.L.D. leads Peter Parker into a globe-spanning adventure that will test him as never before, one in which the future of all mankind lies in his gloved, webbed hands! Who is the mysterious prisoner in the steel box who keeps propelling the wall-crawler onward?
Nick Spencer and an all-star team of Marvel's biggest writers and artists take up the challenge to create the wildest, maddest, most unconventional AMAZING SPIDER-MAN story of all! Guest-starring Nick Fury, Wolverine, and Peter Porker, the Spectacular Spider-Ham!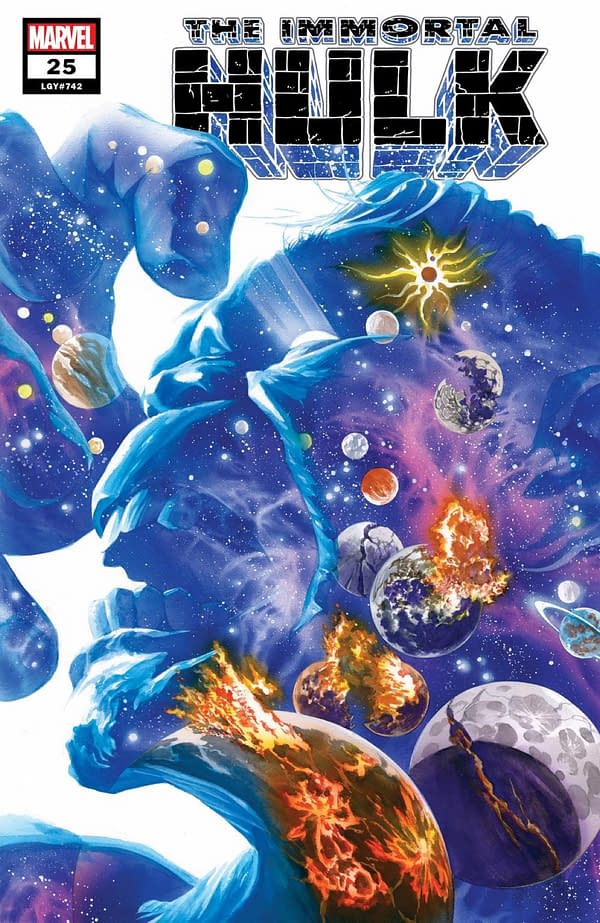 IMMORTAL HULK #25
BY AL EWING, GERMÁN GARCÍA,JOE BENNETT, COVER BY ALEX ROSS
A GROUNDBREAKING DOUBLE-SIZED ISSUE!
The heat death of our universe has come and gone. The Hulk is finally dead. Now, billions of years later, the Ninth Cosmos cowers…
You've never read a Hulk comic like this before. You've never read a Marvel comic like this before.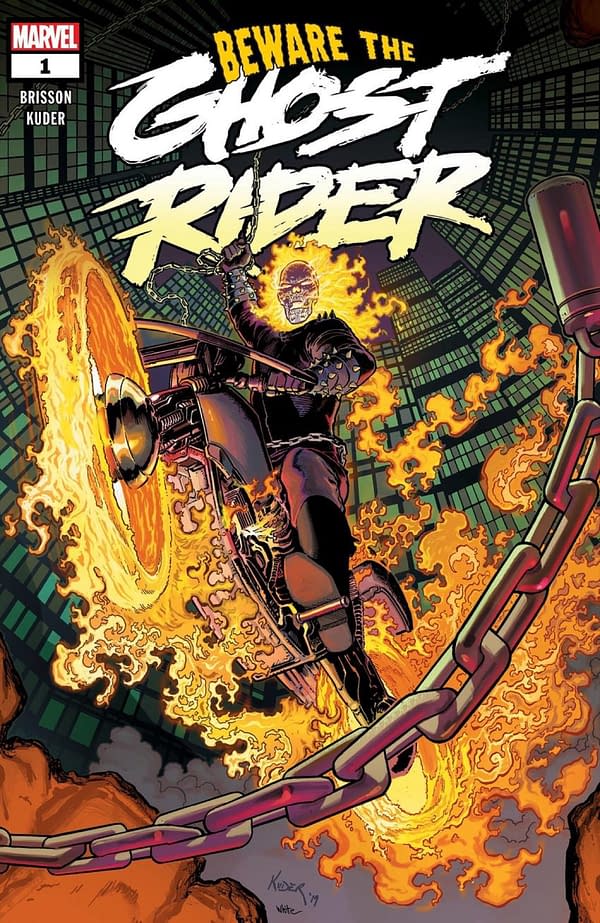 BEWARE THE GHOST RIDER #1
By ED BRISSON, AARON KUDER
The Brothers Ghost Rider are back!
Johnny Blaze ain't just the king of Hell—he's the warden too. He's the first line of defense between the demonic hordes trying to escape the joint and the lords of other hells making a play for his throne and all the power that comes with it—including a certain evil queen from his past! Meanwhile, Danny Ketch never wanted to be a Ghost Rider. Now that his brother's in charge downstairs, Ketch must take on the duty of Earth's Spirit of Vengeance full-time—no matter how much he'd rather be doing anything else…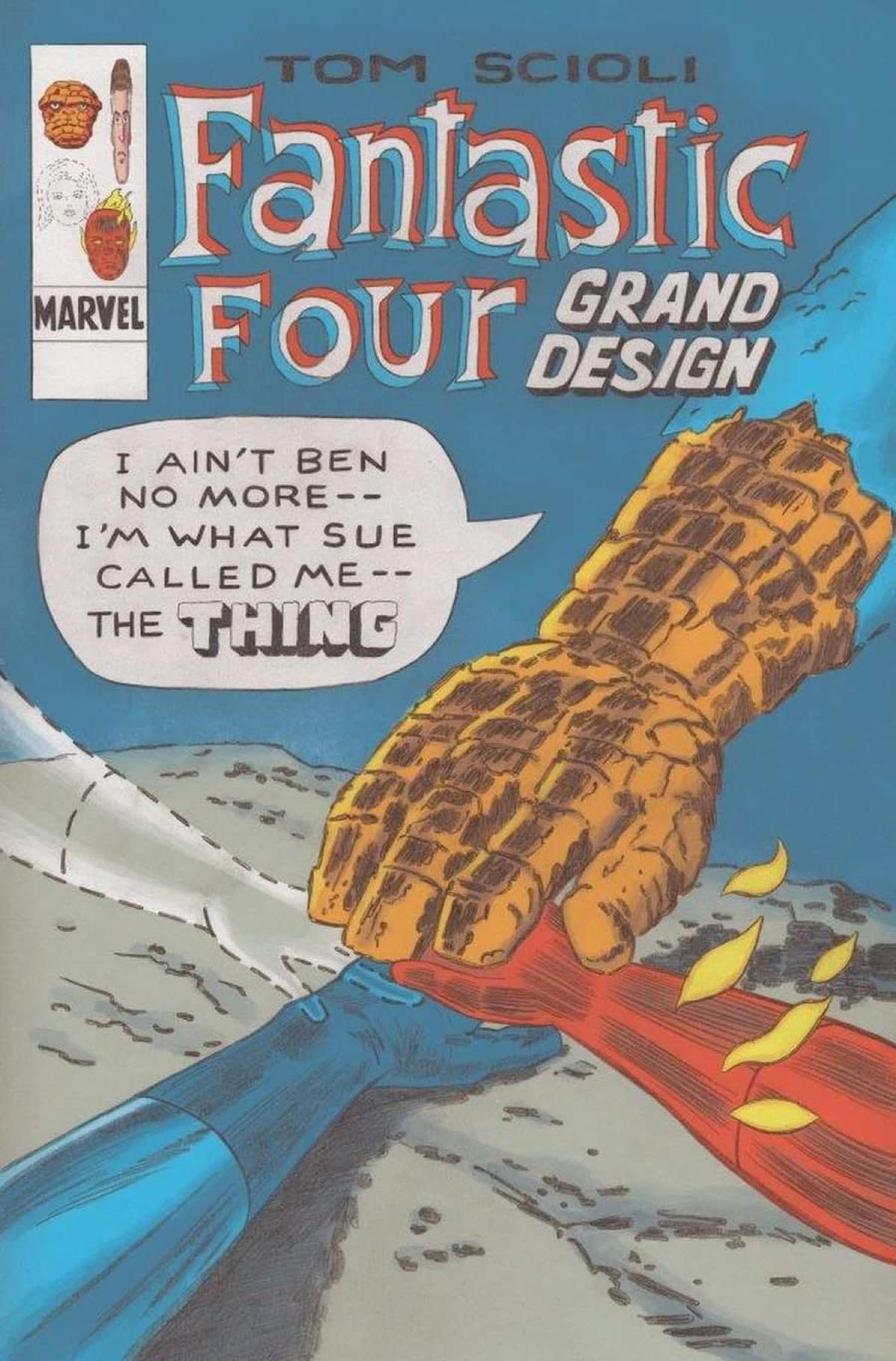 FANTASTIC FOUR: GRAND DESIGN #1 of 2
Written by TOM SCIOLI
Penciled by TOM SCIOLI
Cover by TOM SCIOLI
VARIANT BY ED PISKOR
CORNER BOX VARIANT BY TOM SCIOLI
Because you demanded it! The bestselling GRAND DESIGN franchise continues with Marvel's First Family! Brought to you by critically-acclaimed cartoonist TOM SCIOLI (GODLAND, TRANSFORMERS VS. GI JOE) in the sole-authorship tradition made famous by ED PISKOR'S X-MEN: GRAND DESIGN trilogy! Join the Watcher and witness how it all began… Plus appearances by the biggest names in Marvel history!: Doctor Doom! Black Panther! Namor! Galactus! Mole Man! The Inhumans!
48 PGS./Rated T …$5.99
Absolute Carnage: Immortal Hulk #1
Written by Al Ewing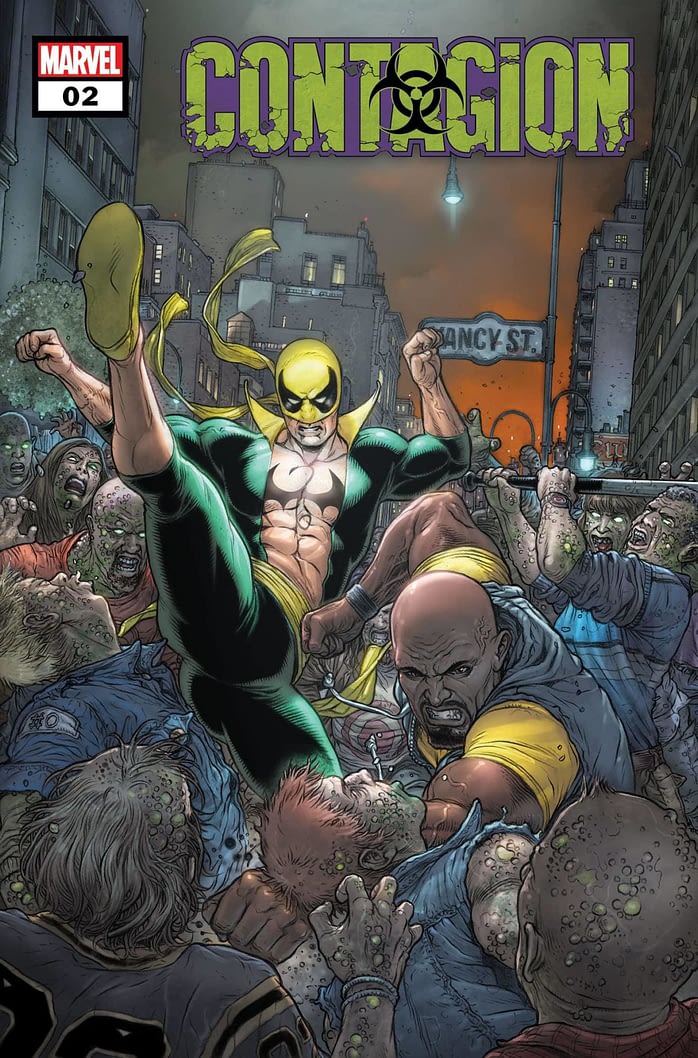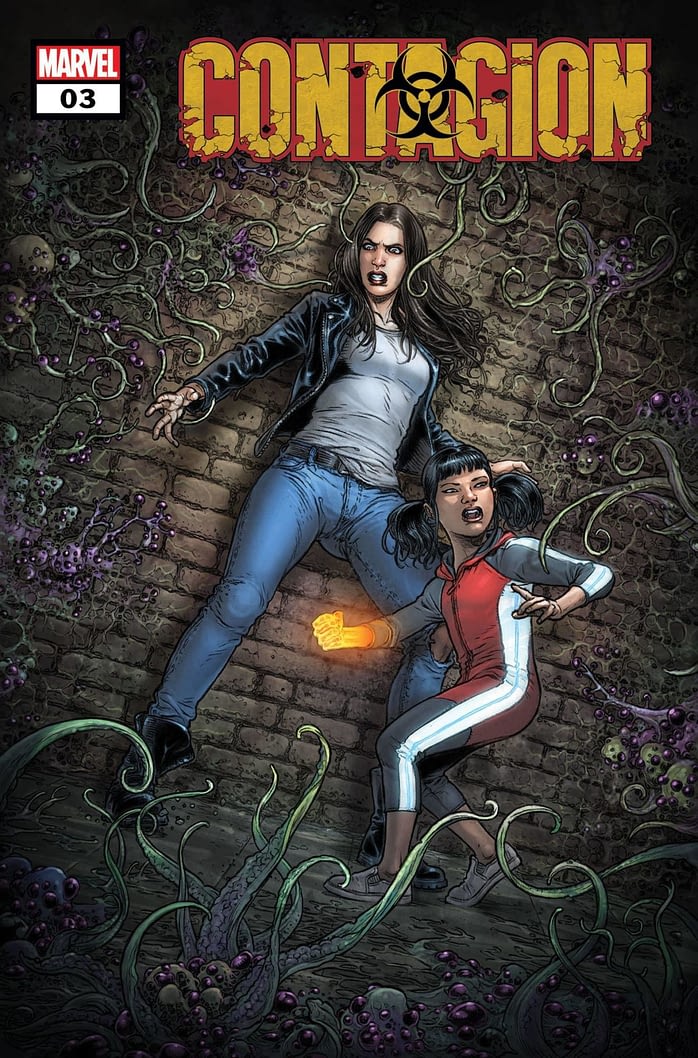 Contagion #1-5
By Ed Brisson, Roge Antonio, Stephen Segovia, Mack Chater, Damian Couciero, and Adam Gorham.
Iron Fist, Luke Cage, Jessica Jones, Ben Grimm, Cloak and Dagger, and about a half-dozen street-level folks.
The threat is a new one, something the Marvel Universe hasn't seen before. Our heroes are unprepared for it. This thing is indiscriminate, it's unpredictable, and it's unbeatable.
SPIDER-MAN #2
By JJ Abrams, Henry Abrams, Sara Pichelli and Dave Stewart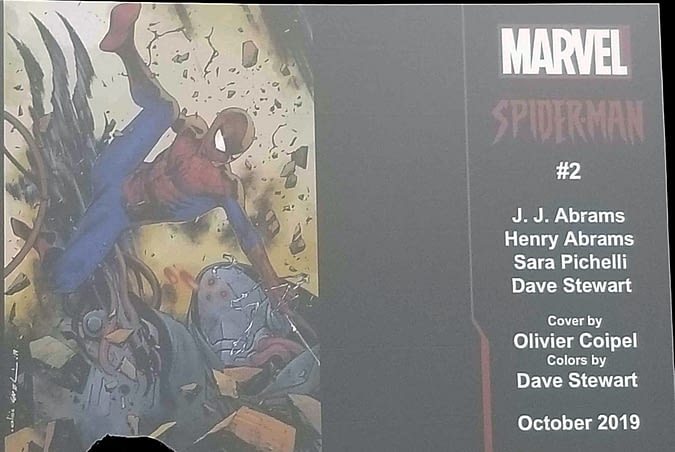 Any we missed?