Posted in: Comics | Tagged: Comics, edinburgh book festival, entertainment, george rr martin, Marvel Comics, stan lee, the avengers, The Fantastic Four, Wonder Man
---
'Maybe Stan Lee Is My Biggest Literary Influence' – George RR Martin
Holding a talk at the Edinburgh Festival, now available to watch courtesy of the BBC iPlayer, George R.R. Martin has been talking about his books, and his love of character.
During which, he talked about his first literary love, comics, and how his first published work was in Fantastic Four #20, a letter of praise for Fantastic Four #17, in which he said, he recalled, "Shakespeare move over, Stan Lee has arrived" – and here it is: Mary Sue reported this as being a sarcastic letter. It really, really wasn't.
Martin talks about John Hodgman coming up to him with a photocopy of a letter that Martin had has published in The Avengers, praising the introduction of Wonder Man. George told us:
"Wonder Man is this character who comes in and he joins the Avengers, he's this great hero, he's really powerful, he joins the Avengers, but he's secretly a bad guy who's been planted in the Avengers to destroy them from within. But when the moment comes, where he's supposed to betray them and destroy them, he come to like them so much by being a spy among them he can't bring himself to do it, instead he sacrifices himself and dies at the end of the issue. Of course I loved this, even at the age of twelve or thirteen or whatever it was. Everything about this issue appealed to me. And I look at it and, well, there's my literary influence right there it's Stan Lee, there's this great character, who you think he's good but really he's evil, but at the end he's really good but then he gives up his life and dies for it. Of course they ruined it by bringing him back in later issues. But at the time I wrote the letter, I didn't know that, I thought he'd died. So maybe Stan Lee is my biggest literary influence on me, even more that Tolkien or Shakespeare or Sir Walter Scott or any of them." ---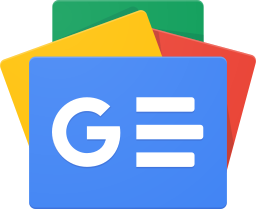 Stay up-to-date and support the site by following Bleeding Cool on Google News today!