MCM London Comic Con – The View From The Comic Village The weekend just gone saw the MCM London Comic Con event at the Excel Exhibition Centre in the London Docklands. The largest comic con on the UK calendar, and reportedly even one of the largest in the English speaking world, MCM London can be a very promising prospective for the many indie creators on the UK scene. This is even despite increasingly expensive travel and accommodation costs for the London area for creators coming from further afield.
However, from a indie creators perspective, this past weekend was a strange one.
I should stop before going any further by pointing out a few things. Firstly, none of this is aimed at being an attack on MCM, far from it. Compared to some other con organisers in the UK (one in particular springs to mind), MCM do a damn fine job and do seem to make some efforts with the creative community that make up their Comic Village (for those who don't know, Comic Village is what MCM call what is essentially a mix between indie self-publishers and an Artists Alley). Secondly, these are just my observations and opinions. I've now been exhibiting my comics, The Pride, for approaching eight years, and have been exhibiting at MCM shows for the last two and half years, the last weekend being my fifth time at the London show – so while I feel I can speak with some authority based on my years of graft, it's all still personal experience and opinions formed thereof.
I do, however, feel these may serve as useful to a) other creators considering MCM shows, b) to MCM themselves and c) to perhaps opening a conversation on the matter that could see improvements for both parties i.e. MCM and the indie creators. So why was this weekend odd? Well, normally with an MCM show, and in particular MCM London shows, in my experience they are guaranteed winners. They are three day events, which normally have a fairly slow Friday, but the Saturday is always insane, and creators in Comic Village by and large seem to do extremely well. I went into the show expecting to make a good profit, sorely needed given a fairly rocky start to the 2017 season.
Instead, I found the whole weekend very slow sales wise, right up until the last day. This is unusual in that normally you'd count it as Sunday you'd make maybe about the same as the Friday or a little more, and the majority of business would be the far busier Saturday. Instead, although Saturday was evidently far busier in terms of foot fall at the con, it was an incredibly slow day for most creators in the Village. Again, a lot of this is personal observation, but through discussion with other creators who did manage to get a table at the show (an incredible feat in and of itself which I will get into later), many seem to have had similar experiences this year. Some, sadly, never saw that final uptick and wound up having a very slow, and extremely costly, show.
So what caused this? Well, as I mentioned earlier, I myself had noticed a worrying trend in 2017 seeing sales and profits at shows falling for indie creators. People seem a lot more reticent to part with their hard-earned cash, especially on unknown projects by unknown creators. Donald Trump, Brexit, an impending General Election, and yes, the horrific events in Manchester mere days before were probably all weighing on customers' minds, the last one in particular given the naturally extremely heightened security at the event. People were less in the mood to spend money, perhaps, and given the worries and uncertainties of the world at large at the moment, this is understandable. But this is also all the more reason why organisers and the indie creative community need to come together to still make the most even in harder times.
Another possibility is the sheer amount of wasted space seen at the show this weekend. There have been persistent rumours that several big name vendors pulled out very last minute, which led to some late-in-the-day changes to the floor plan that indeed affected the Comic Village greatly. Several rows were moved entirely, and the Comic Village ended in a vast, empty, unused space highlighted as a catering area that really ultimately became a complete deadzone of foot traffic. To get a sense of these kinds of spaces, here is an image taken by one of the creators in the Comic Village, taken on the Saturday, the busiest day of the convention. A common problem of MCM shows' Comic Villages has been that the paths in aisles for visitors have plenty of space, but between rows for creators they are shockingly cramped. Those with mobility issues have to hope to be on the end of a row, because otherwise getting in and out can be very difficult, made all the more difficult when other creators are being less than considerate of those around them (but that is a topic for another time and place). This time, however, also saw huge empty spaces at either end of the Comic Village as MCM were forced to scramble to make up for the lost flow caused by those last-minute cancellations by big name vendors. Sadly, I do not think it was entirely successful, and the layout ultimately left visitors wandering away, back towards the busier, more crowded areas of the convention.
It's also especially galling perhaps for those who didn't manage to get a table for this show, or who managed to share a table with a friend who was successful (but then found themselves having an even more cramped weekend). To explain, MCM Comic Village is a first-come, first-served booking system, meaning indie creators find themselves hovering over the page, refreshing and manically filling in forms in the mad hope they'll get a table, which sell out in the space of mere minutes. Compare this to Thought Bubble, which is a curated event, the stress of booking an MCM Comics Village table is palpable, and deflating when you don't manage to get one (it's worth noting the reason I've only been doing MCMs in the last two years or so is because prior to that I could never manage to get a table in time). Not that curation is perfect or works for every event, and certainly it comes with its own problems, but when Comic Village comes with supposedly strict no fan art rules for tables in the area and then to find many tables selling almost exclusively fan art in the area, there certainly seems to be things that could be learned from a different application structure.
When you see this amount of space going completely unused, and even if those big vendors had turned up, there'd still be plenty of space going unused, it does make it very upsetting for those who either didn't get in, or got in by splitting a table with someone else. This last part even more annoying when several creators in the area also had multiple tables all to themselves, including some indie creators with upwards of four tables. When a single creator can essentially take up almost half a row to themselves, and yet many other UK indie creators cannot get a single table, it does lead to an air of dissatisfaction and anger.
These feelings, exacerbated by a weird weekend of sales and for some an overall poor weekend, is exactly why it will be worthwhile for MCM organisers and the indie comics creative community to enter discussion to make sure this doesn't happen again. We want MCM to do right by us but we also want MCM to be a big success and make lots of money for themselves, as the continued growth of MCM can only lead to better things for the indie creators too. But a dialogue needs to be in place so that it doesn't become 'us vs them' – we want to work together to see everyone succeed and see a show that does incredibly well AND celebrates a community of creative voices that have their own messages and projects, and may one day be the 'big name' creators of tomorrow.
Ultimately, many of the things that affected MCM London's Comic Village were out of the organisers hands, just as much as they were out of the indie creators hands. But there are lessons to be learned still, the chance to make changes to improve in a way that benefits everyone, and can also see to an ever increasing success for the show.
---
---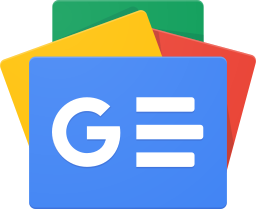 Stay up-to-date and support the site by following Bleeding Cool on Google News today!