Mera: Queen of Atlantis #6 Review- Duel of the Monarchs
The time has come for the duel between Mera and Ocean Master. The winner takes the throne of Atlantis and rides back with the armies of Xebel at their back. The loser, by the rules of Xebel's trial by combat, dies. Worse yet, should Orm Marius win, his sister, Tula, must wed Xebel's king, Nereus. Everything rides on this battle, so Mera must not lose.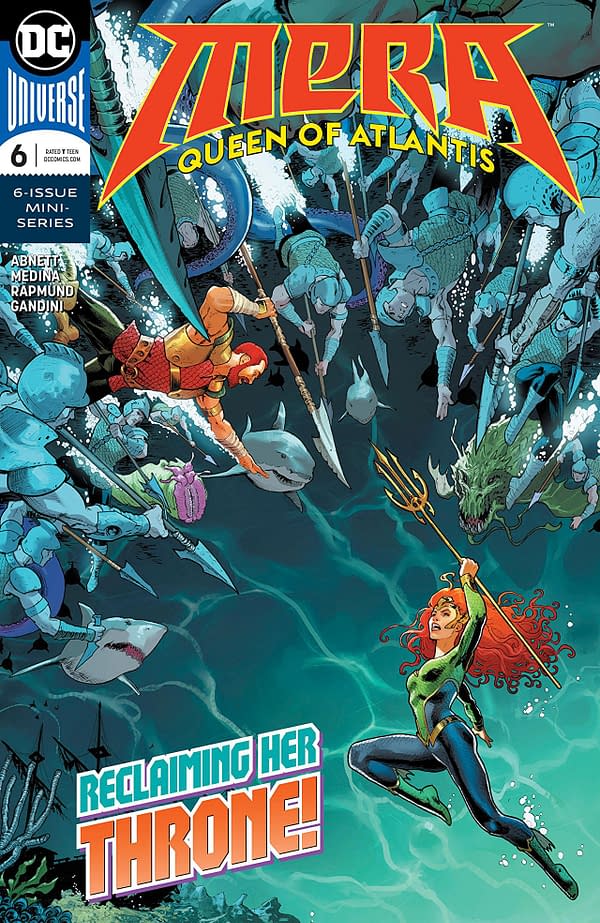 This is a very straightforward comic: it's Mera against the Ocean Master. Your level of engagement will mostly ride on how invested in that concept you are.
The battle is cool, make no mistake. We see both combatants wielding their powers to grand extents.
Much of the book's drama rides on the premise that the reader expects Mera to lose, and that rings untrue to a point. Reading about this character in Aquaman has always presented the reader with a strong and impressive character. She's been reduced somewhat for this miniseries, so those stakes feel slightly artificial. Ocean Master is no slouch, but it is this story that underestimates Mera, not the attentive reader.
That said, there is a lot of catharsis to be taken from this comic. We get to see the battle which has been built since issue one, and it leads back into the mainline Aquaman comic well.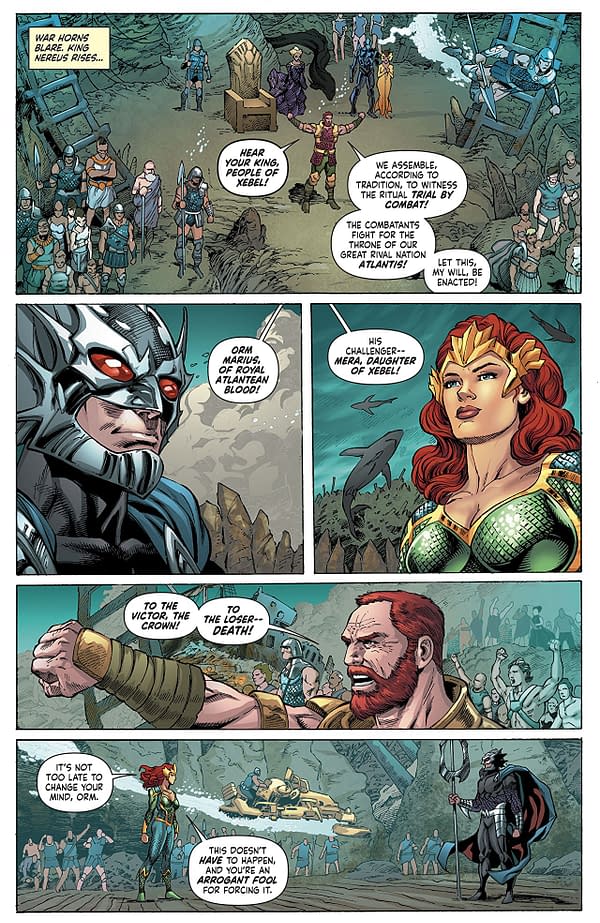 The artwork of Lan Medina soars with this issue. The fight is impactful, and the liberal use of superpowers look great. Mera looks like a damn queen, as she well should. Ocean Master's costume looks fantastic too. Medina also remembers that this book takes place underwater, making sure to reinforce that idea in the detailing. Veronica Gandini supports it all with a vibrant and popping color palette, bringing even more beauty to the book.
Mera: Queen of Atlantis #6 finishes the series with a bang, throwing its protagonist against Ocean Master for the fate of Atlantis. The battle is fun, the art is gorgeous, and what flaws the comic does have fail to sink this tale of two monarchs. This one is worth a recommendation. Check it out.
---
---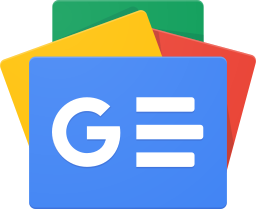 Stay up-to-date and support the site by following Bleeding Cool on Google News today!