Midtown Comics Selling Bagged Batpenis for $20 Cheap
Are you still looking to obtain a copy of Batman: Damned #1, featuring the much-discussed debut of Batman's penis, but don't want to drop $45 on eBay for a copy? New York City shoppers can fill the Batpenis-shaped hole in their collections for less than half that price. Spotted in Midtown Comics today by Bleeding Cool's own Adi Tantimedh, it's bagged and boarded copies of the book for just $20.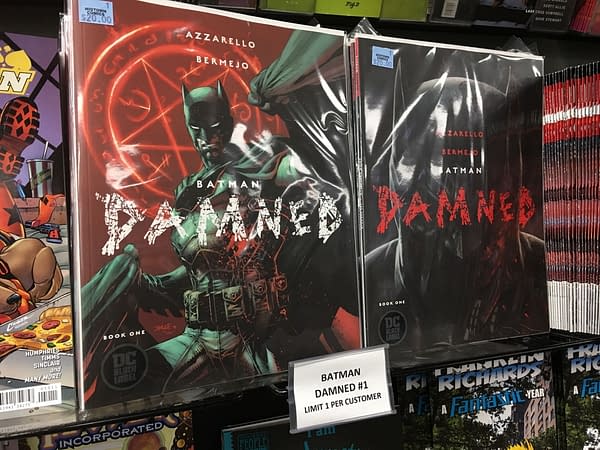 Sure, that's a markup of $13 higher than the cover price, but isn't it worth it to own this small… okay, adequately-sized piece of history?
Head to Midtown comics to grab your copy fast. As the sign notes, there's a limit of one per customer. Once they're gone, all future printings will use the censored version of the comic, in which Batman is retconned into being a eunuch.