More DC/Hanna-Barbera Crossovers from DC in October, Including Yogi Bear, Magilla Gorilla, More
More classic Hanna-Barbera cartoon properties are crossing over with DC Comics characters this fall, via a series of one-shots announced in a press release Monday. Each 48-page comic will cost five bucks, and if you thought you were smarter than the average bear and you could get away without buying all four, you're out of luck. In addition to the regular stories, the four one-shots will each feature a chapter of a Secret Squirrel story running through all four titles by J.M. DeMatteis and Tom Mandrake. Sorry about your wallets, but that's just the way it is.
Check out the solicits below.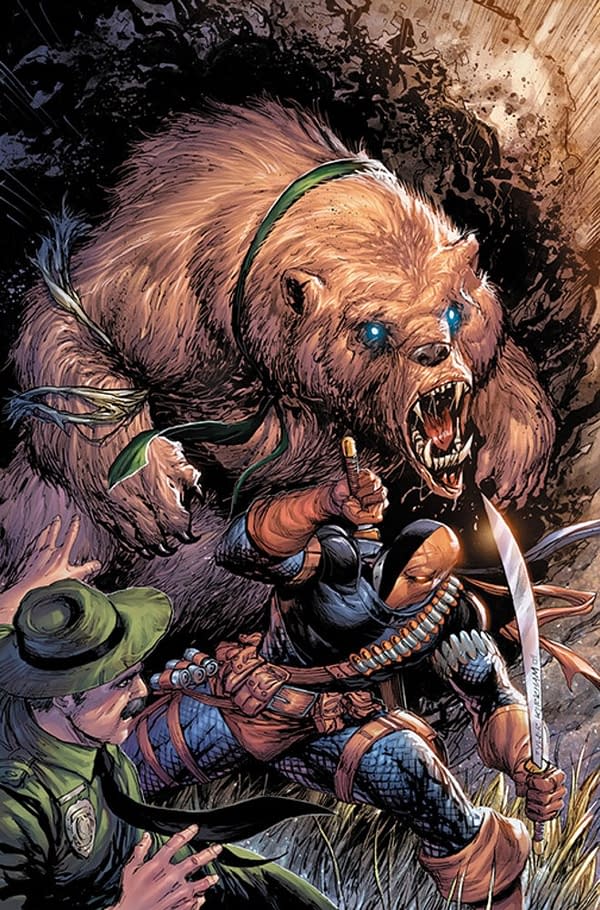 DEATHSTROKE/YOGI BEAR SPECIAL #1
Written by FRANK TIERI
Art by MARK TEXEIRA
cover by TYLER KIRKHAMvariant cover by PAOLO PANTALENA
In Yellowstone Park, legends speak of a spirit bear referred to as "the Yogi," which few if any have actually encountered. Real or not, when a bear seems to have graduated from stealing picnic baskets to kidnapping actual campers, Ranger Smith decides it's time to stop this menace—so he calls on the services of Slade Wilson—a.k.a. Deathstroke—to get the job done.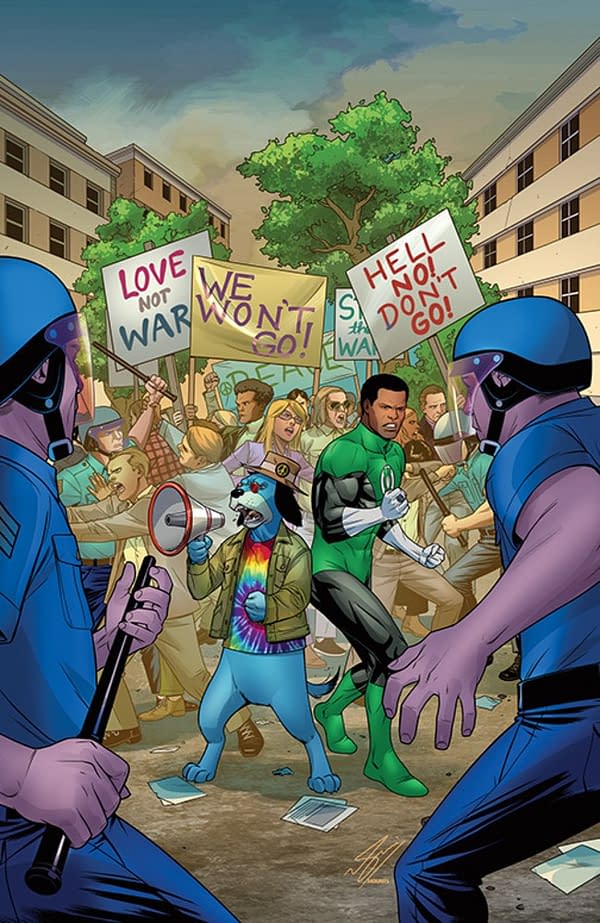 GREEN LANTERN/HUCKLEBERRY HOUND SPECIAL #1
written by MARK RUSSELL
art by RICK LEONARDI
cover by SAMI BASRI
variant cover by YASMINE PUTRI
Set against the turbulent backdrop of the early 1970s, Green Lantern and Huckleberry Hound join forces to take a stand on the issues of that era. Returning from recent duty in Vietnam, veteran Marine John Stewart—now a member of the Green Lantern Corps—contemplates what, if anything, he should do about the issues tearing his country apart. Meanwhile, Huckleberry's comments against the Vietnam war have left him a celebrity outcast, and a visit back home to Mississippi puts him face to face with the Civil Rights Movement. What can one man—and one hound—do?
NIGHTWING/MAGILLA GORILLA SPECIAL #1
written by HEATH CORSON
art by TOM GRUMMETT
cover by MARCUS TO
variant cover by JONBOY MEYERS
When a famous Hollywood talent agent is found brutally murdered, suspicion and evidence seem to point to his most famous client, Oscar winning actor Magilla Gorilla. Dick Grayson, already in Tinseltown to meet with said agent, senses something suspicious. Donning his Nightwing costume and joining forces with the simian suspect, he's got one night to prove that this monkey doesn't belong in a cage.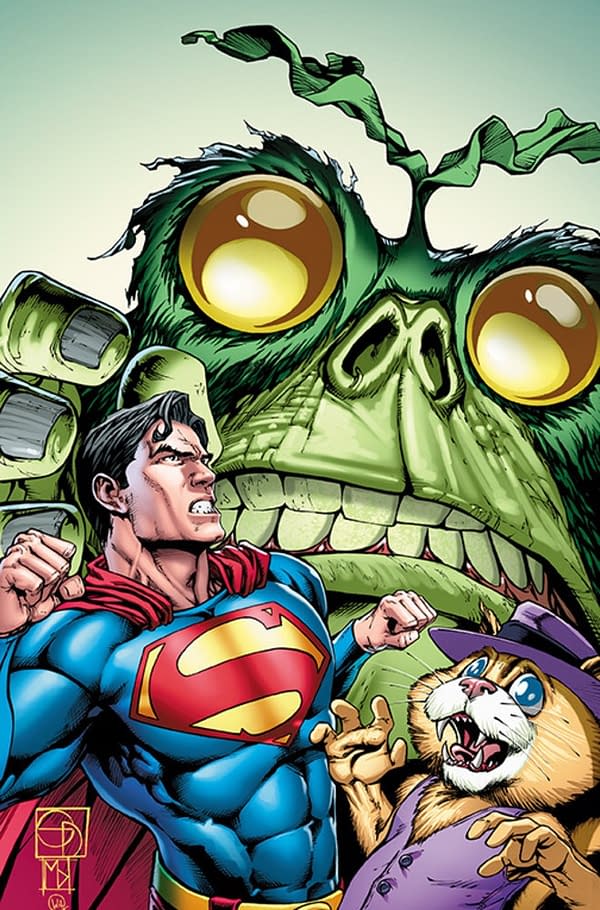 SUPERMAN/TOP CAT SPECIAL #1
written by DAN DiDIO
art and cover by SHANE DAVIS
variant cover by EMANUELA LUPACCHINO
It's Superman versus super food with Top Cat caught in the middle. While searching for his missing friend Bennie, TC uncovers a dietary danger that threatens the healthier portions of mankind, and it's up to the Man of Steel to stop the probiotic menace of Kalien! In the salad bar, no one can hear you scream.