Namor Always Knew What to Do With Nazis (Invaders #5 Preview)
A lot of things can be said about Namor. He's kind of a dick. He looks good in a speedo. But most importantly, he's always known exactly what to do with Nazis, as we see illustrated in the flashback in this preview of Invaders #5. No talking. No debate. No playing dress-up. Just a good old-fashioned beatdown.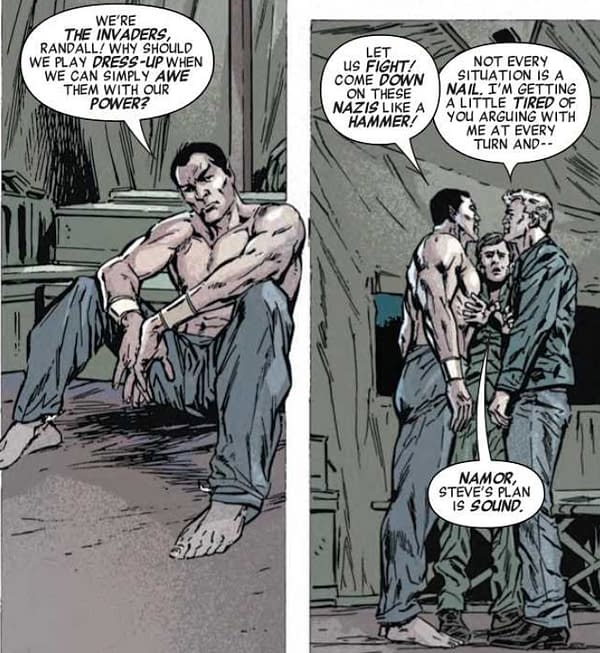 Of course, it's no surprise that Captain America would take issue with Namor's plans. Even back in World War 2, when he was literally fighting against Nazis, it looks like Steve Rogers had some sympathy for them. It's no surprise he turned out to be a secret Nazi in Nick Spencer's Secret Empire. No, sorry, Steve, no matter how good your arc was in Avengers: Endgame, we're never gonna let you live that one down…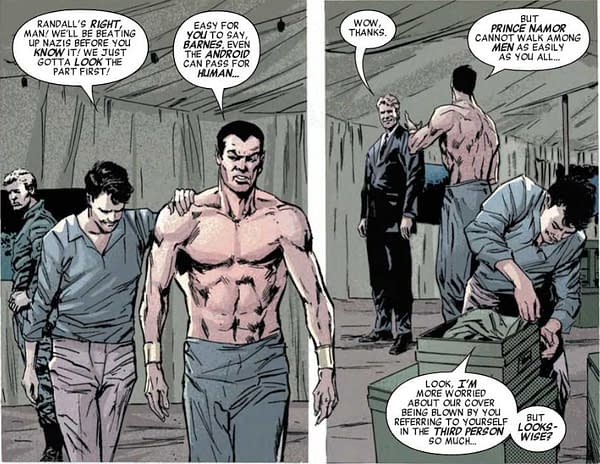 It's true, Namor is being a bit sensitive about his Atlantean appearance. Basically, all he has to do is wear pants and put on a hat and nobody can tell the difference between him and a human. He fits right in!
Today, of course, is another story…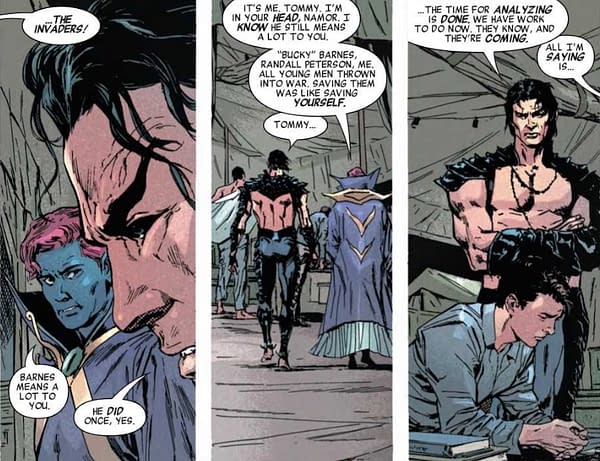 Though his attire would fit in nicely at a goth club or a sex dungeon.
Invaders #5 hits stores on Wednesday.
Invaders #5
(W) Chip Zdarsky (A) Carlos Magno (A/CA) Butch Guice
WORLD WAR NAMOR!
Rated T+
In Shops: May 08, 2019
SRP: $3.99