Posted in: Comics | Tagged: Comics, entertainment, kickstarter
---
It's a Ninja. It's A Dinosaur. It's Ninjasaur, Obviously. Ninjasaur by Jason Horn. End Date of Kickstarter, March, 31. Publishing date, Oct. 2015.
Jason Horn writes,
Ninjasaur, as you can imagine, is a dinosaur ninja. He is the only hero with the skills to keep the peace in a world where everything exists at once. Cavemen live alongside robots. Cowboys work in cubicles next to pirates. Ninjasaur is a stealthy, sarcastic hero of a crazy "smash-the-action-figures-together" type world. He'd rather be at home in his recliner watching infomercials, but he's always ready for danger.
Kids today. They don't know how good they have it. They can pull comic books out of the sky like wizards. When I was a kid, I was lucky (very lucky) to maybe find a Superman comic at a gas station or grocery store. Now kids have access to thousands of comics 24/7. What will this do to they way they think of and consume the medium?
My name is Jason Horn and I write and draw an all-ages web comic titled, Ninjasaur. It features the adventures of a dinosaur ninja and kids (of all ages) seem to love it. It's available online and (with your help) a print version is available on Kickstarter. I don't know if kids cherish the print form of my comic book the way I did every issue of Batman, but they do seem to dig it. I've spent years going to comic book conventions and seeing the faces of little kids light up when they see Ninjasaur for the first time. It's one of my favorite things about making comics. Along with the Kickstarter, I update the web comic each week, and I'm currently running an all new exclusive Ninjasaur story on Mark Waid's Thrillbent site. See? You can get comics all kinds of ways these days. Kids have complete comic book access.
I grew up in rural Kentucky. On a farm. Far away from Batman and Superman. If I wanted their adventures in my life, maybe I'd get to catch an episode of Super Friends or a rerun of Batman 66. But if I wanted a new comic book, I'd have to hope that my parents would stop at a store with a magazine rack. And even then, MAYBE that magazine rack would have more than an issue of Heavy Metal and an not poly-bagged Playboy (this was the eighties). But my kids will grow up in a world where they can download, stream, and (I assume) someday holographically interface with comic books. Must be nice. Or is it?
Not having complete access to comics made me cherish each and every issue I could get my hands on. They were each special. I wonder if the consumable nature of all online media will creep more into comic culture and kids will grow up not thinking of comic books as cherished items. Maybe that's not even a bad thing. I know kids enjoy reading Ninjasaur online, but getting to offer a print version that they can throw in a backpack and read on the bus has always been one of my dreams. Kickstarterhas helped make this possible. I ran a successful Kickstarter in 2012 for Ninjasaur: Volume One, a black and white collection of the early stories. Now I'm hoping to release a full color version of Volume Two as well as a new color version of Volume One.
If the adventures of a dinosaur ninja fighting robots, aliens, ghosts, and mad scientists sound good to you, please consider contributing to the Ninjasaur Kickstarter. He also fights a dead robot luchador, so your kids are gonna dig it. Whether they realize how lucky they are to have complete comic book access or not, kids dig dinosaurs fighting robots. ---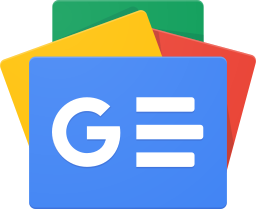 Stay up-to-date and support the site by following Bleeding Cool on Google News today!