Posted in: Comics, NYCC | Tagged: Comics, dean haspiel, entertainment, line, matt hawkins, NYCC, Webtoon
---
NYCC '15: Is LINE Webtoon Really "The Future Of Comics?"
By Madeline Ricchiuto
Panelists Dean Haspiel, Matt Hawkins, Tom Akel, Rob Feldman, Stephen McCraine, Michelle Phan gave previews of their comics and talked craft at the LINE Webtoons panel.
LINE's Webtoon app updates its comics daily, and is optimized for mobile platforms without data restrictions, as you can download them over wifi and read them on the subway or at the Javitz Center, which is a data deadzone. It is available now via Google Playstore and the Apple store.
The app launched in Korea in 2004, and launched in the US in 2014. It already has millions of users in both Korea and the US.
The app will work with pros and with amateurs in a "challenge league." The editorial team elevates some of the most popular webtoons to pro status, so its a good place to try and break in, if you're so inclined.
Matt Hawkins is launching a branch of his comic Cyber Force on the LINE Webtoon app in November which will run for 52 weeks. Cyber Force: Powers will fit into his work that is existing currently in trades (the first two volumes of which are readily available on the apl now, with one chaoter releasing every week), as well as the anime Witchblade, The Darkness video games, and Aphrodite Nine.
Hawkins did accidentally spoil the news that there will be a third in The Darkness franchise.
Michelle Phan's webtoon Helios Femina will be about an alchemist who needs to find a songstress and from there embark on some kind of "odyssey." Phan was much more excited to discuss how excited she is by the app. For those interested, she hand draws the comic, scans it, and inks it digitally. She posts photos of her process on SnapChat.
Dean Haspiel is a veteran webcomic artist. His webtoon New Brooklyn is a superhero story in the spirit of "What if Jack Kirby and Alex Toth got together?" The impetus of Haspiel's story were the white flags on the Brooklyn Bridge last year, and thus New Brooklyn is a story about Brooklyn being a sentient being that creates superheroes and villains. It is very much an outlet for Haspiel's tech fatigue and malaise "What if Brooklyn has gotten fed up with the world and technology?"
Rob Feldman is working on two webtoons for LINE, horror tale Chiller and Sci-Fi-meets-Evil Kineval-meets-UltraMan story Cyko KO. Chiller relies on sound effects from the FXToonEditor available to all Webtoon creators. Cyko KO was originally born as an animated series.
Stephen McCraine's Space Boy was the winner of the first challenge league contest. He called the challenge a "comics marathon" with no time to worry or over-plan.
The top four comics get a publishing deal with LINE. The third contest is running now, sponsored by Stan Lee. Submissions close December 13, 2015. Submissions require the first three chapters of a webtoon.
---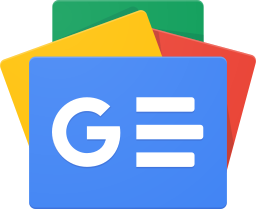 Stay up-to-date and support the site by following Bleeding Cool on Google News today!