NYCC 2014: Writing And Penciling: Storytelling
Christine Marie Vinciquarra writes for Bleeding Cool: I arrived at the Writing and Penciling: Storytelling panel a half hour before it began, and to my surprise, it was already filled to the brim with aspiring writers/artists. Energetic host, Buddy Scalera started his introductions fifteen minutes before the scheduled start time which caused a bit of distraction as people continued to squeeze into the room. Accompanying Scalera were artists, Jamal Igle, Sara Pichelli, Sean Chen, and colorist Paul Mounts…
The panel started off with a list of five summaries of what an example comic could include. This caught me a bit my surprise, because I was expecting to hear from a writer about forming these summaries. Instead, they dove straight into creating the artwork. Artist Jamal Igle began sketching on a large drawing pad, demonstrating to us what he would start out with if he was drawing the comic. It is apparently important to have main characters move from the left side to the right side of the page, and have new characters enter from the right. Igle explained the "tension" that creates. It was interesting to hear his perspective on the placement of characters and how that affects the readers experience.
After the scene was quickly drawn, colorist Paul Mounts chimed in and talked about how he would color the characters and landscape. He explained the three types of contrasts that a colorist would use: light against dark, warm against cool, and saturated vs. unsaturated. In most scenes the page will start off with a cool color scheme, to a warmer scheme which affects the readers psyche.
Sean Chen showed us a few different ways to place panels on a page, and how the panel layouts are usually dictated by the story. He continued, "Having a variety of head sizes is important," so the reader doesn't get bored looking at the same style page. It was fun to see the depth that he created on the page, just by drawing a few simple blocks.
A discussion about the artists experience with comic books writers followed. Chen weighed in, "The writer is the more important person in the collaboration, because we are just telling it visually." Sara Pichelli agreed with Chen, but also shared that "comics are all about teamwork," and if the writer doesn't fit well with the artist it won't work. I silently wished that the panel talked more about the actual process of writing comics. When the crowd was asked how many writers vs. artists were in the room, the artists were definitely outnumbered. So, I have to wonder if anyone else was looking for more of an in depth explanation about how these comics are written, instead of just how they are drawn. None the less, It was really fun to see a blank piece of paper transform into a colorful well developed looking comic. For those of you who are interested in creating comics, check out or use the "#makecomics" on your favorite social media outlet.
Christine Marie Vinciquarra is a writer and bibliomaniac with a love for all things creative. Some of her favorite things include: Batgirl, Star Wars, Harry Potter, Saga, Game of Thrones (the books and the show), Johnny Depp, and all things Disney. She spends her weekends feeding her competitive side while she plays tabletop and/or video games with her husband and friends. She is currently working on a series of young adult fantasy novels. You can find her on Twitter and Instagram @AWritersWay or on her blog writerchristinemarie.wordpress.com.
---
---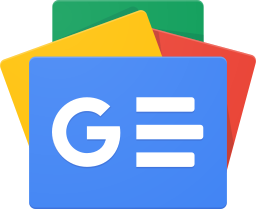 Stay up-to-date and support the site by following Bleeding Cool on Google News today!