Power Rangers, Lumberjanes, Mega Man in Boom August 2020 Solicits
Boom Studios lead with the new Seven Secrets series, as seen on the cover of the upcoming Diamond Previews. But there is more to come, a tonne of Mighty Morphin Power Rangers comics, a Lumberjanes encyclopaedia, an Avant-Guards OGN and an Edmonia Lewis OGN as well. As well as Steven Universe, Buffy, Angel, Firefly and the rest…
SEVEN SECRETS #1 MAIN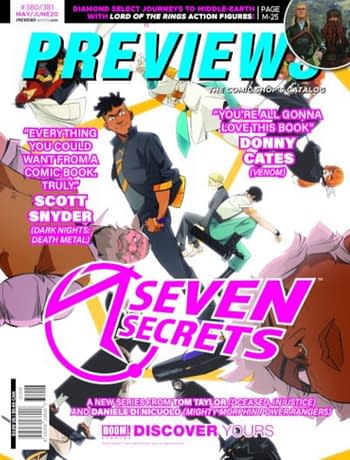 SEVEN SECRETS #1 SECRET SPOILER VAR
SEVEN SECRETS #1 10 COPY MERCADO CONNECTING VAR
SEVEN SECRETS #1 25 COPY MERCADO WRAPAROUND VAR
POWER RANGERS DRAKKON NEW DAWN #1 CVR A MAIN SECRET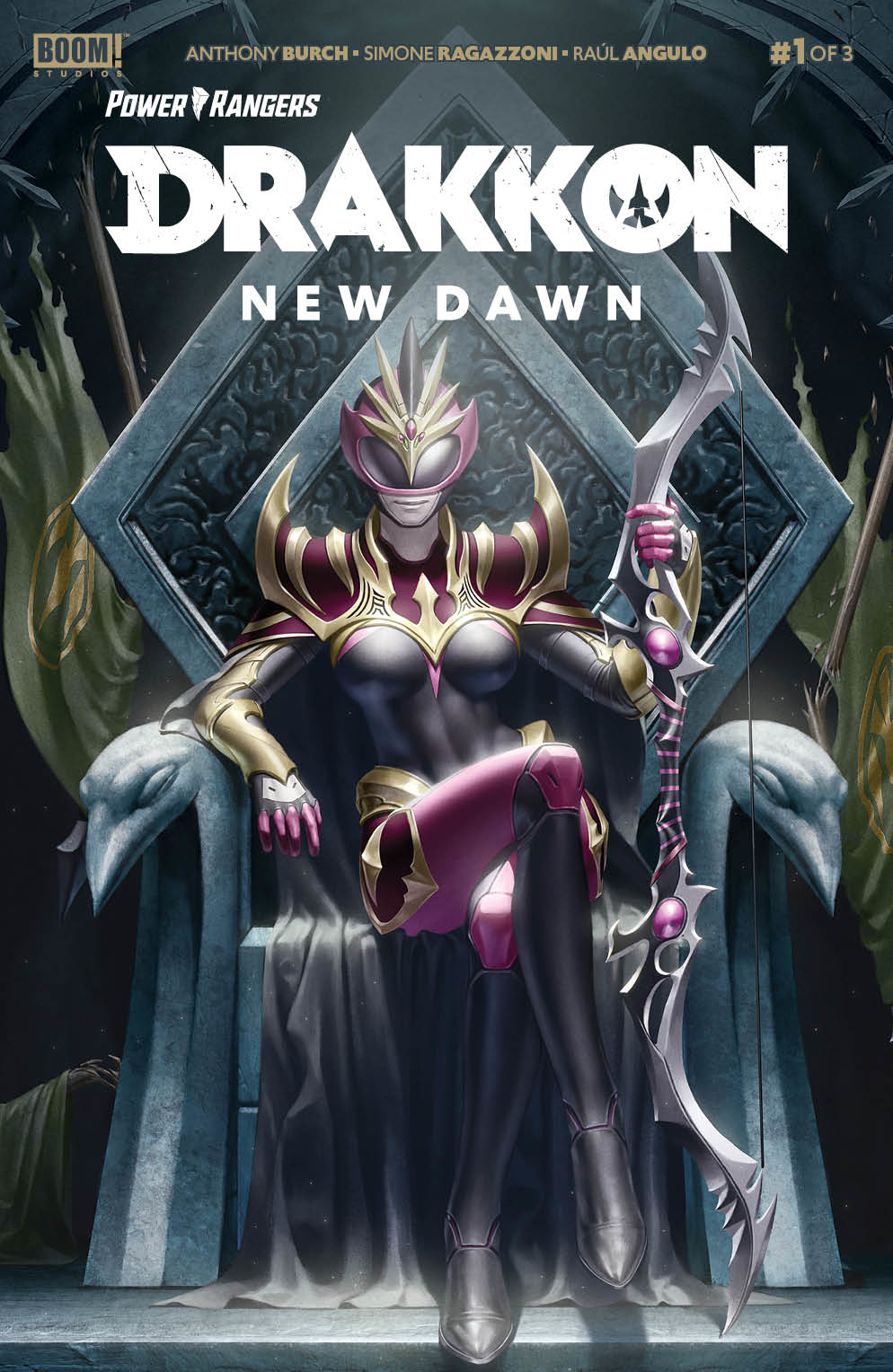 JUN200764
(W) Anthony Burch (A) Simone Ragazzoni (CA) Jung-Geun Yoon
An All-New Limited Series Revealing Drakkon's Final Plan!
After the shocking events of Power Rangers: Ranger Slayer, Kimberly is determined to purge the world of Drakkon's legacy, starting with Deadlock; the prison tower where Drakkon held all those who opposed him.
But even the Ranger Slayer has no clue of the true power kept in Deadlock-and what unlocking the doors will set into motion.
As Kimberly investigates the worst of Drakkon's secrets, she sets in motion Drakkon's final plan-one that will pit her against a fan favorite Power Rangers villain!
In Shops: Aug 19, 2020
SRP: $4.99
POWER RANGERS DRAKKON NEW DAWN #1 10 COPY MORA INCV
POWER RANGERS DRAKKON NEW DAWN #1 25 COPY MORA INCV
POWER RANGERS DRAKKON NEW DAWN #1 FOIL VAR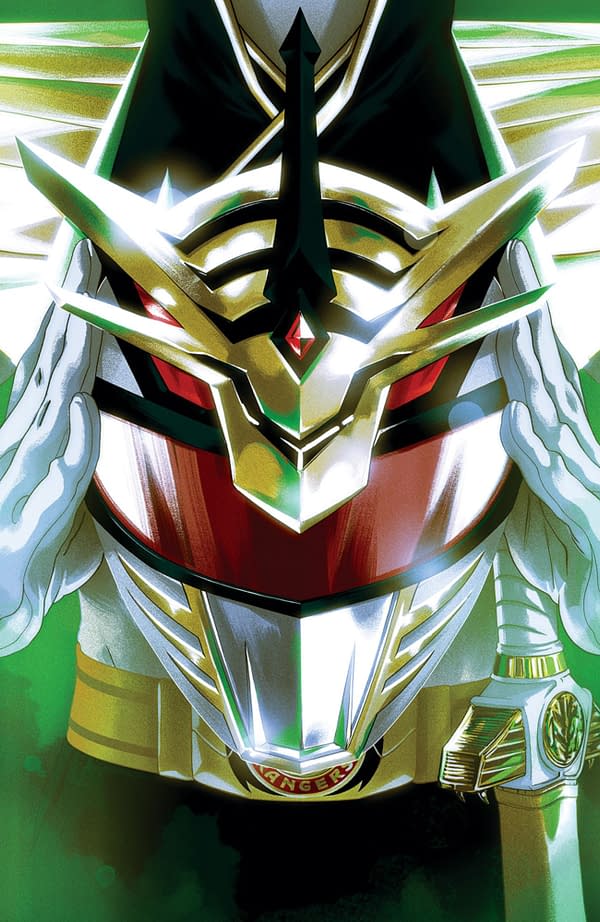 SRP: $5.99
MIGHTY MORPHIN POWER RANGERS RISE OF DRAKKON TP
JUN200768
(W) Kyle Higgins, Ryan Parrott (A) Hendry Prasetya, Jonas Scharf, Daniel Bayliss, Diego Galindo, Dan Mora (CA) Goni Montes
Lord Drakkon-a twisted alternate-reality version of Tommy Oliver (AKA the Mighty Morphin Green Ranger)-is one of the deadliest foes the Power Rangers have ever faced. Now, for the first time, discover this collection spotlighting one of the most popular Power Rangers characters of all time like you never imagined, from his first appearance to his origin in this lead up to the historic Shattered Grid event! Mighty Morphin Power Rangers writers Kyle Higgins & Ryan Parrott, Dan Mora (?Buffy The Vampire Slayer, Once & Future) and more introduce you to the Power Ranger you only thought you knew! Collects Mighty Morphin Power Rangers #9 , 11-16, 23-24 , along with material from ?Saban's Go Go Power Rangers #9-12 and other hard-to-find Power Rangers stories.
In Shops: Oct 07, 2020
SRP: $29.99
MIGHTY MORPHIN POWER RANGERS #53 CVR A CAMPBELL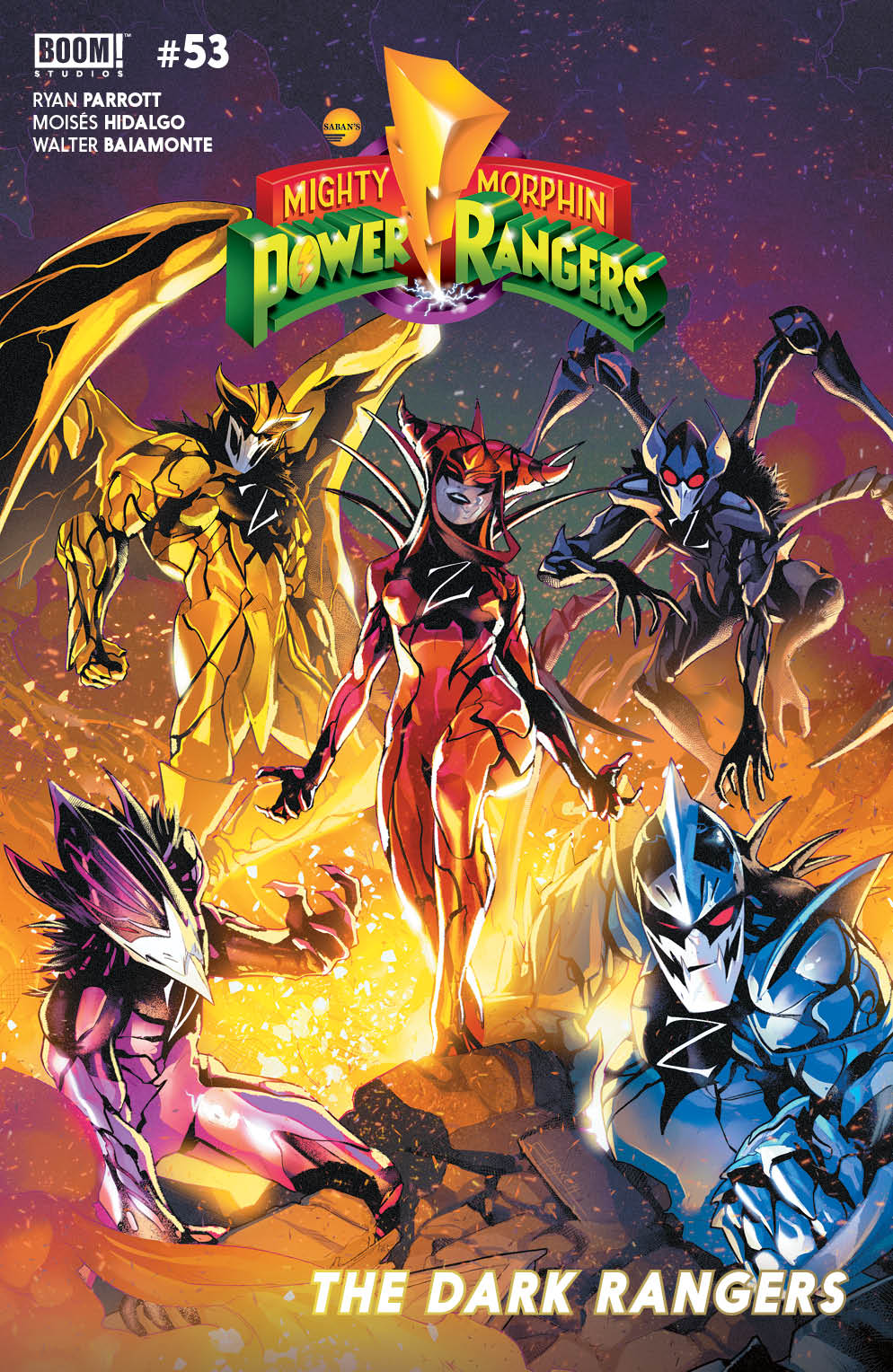 JUN200769
(W) Ryan Parrott (A) Moises Hidalgo (CA) Jamal Campbell
Lord Zedd has released his greatest creation yet-the ALL NEW DARK RANGERS; Baboo, Goldar, Squat, Finster and Rita Repulsa, powered by the Green Chaos Crystal, against the Mighty Morphin Power Rangers! What is the full extent of Lord Zedd's master plan?
In Shops: Aug 26, 2020
SRP: $3.99
MIGHTY MORPHIN POWER RANGERS #53 10 COPY ANKA INCV
MIGHTY MORPHIN POWER RANGERS #53 25 COPY CAMPBELL INCV
MIGHTY MORPHIN POWER RANGERS #53 FOIL MONTES VAR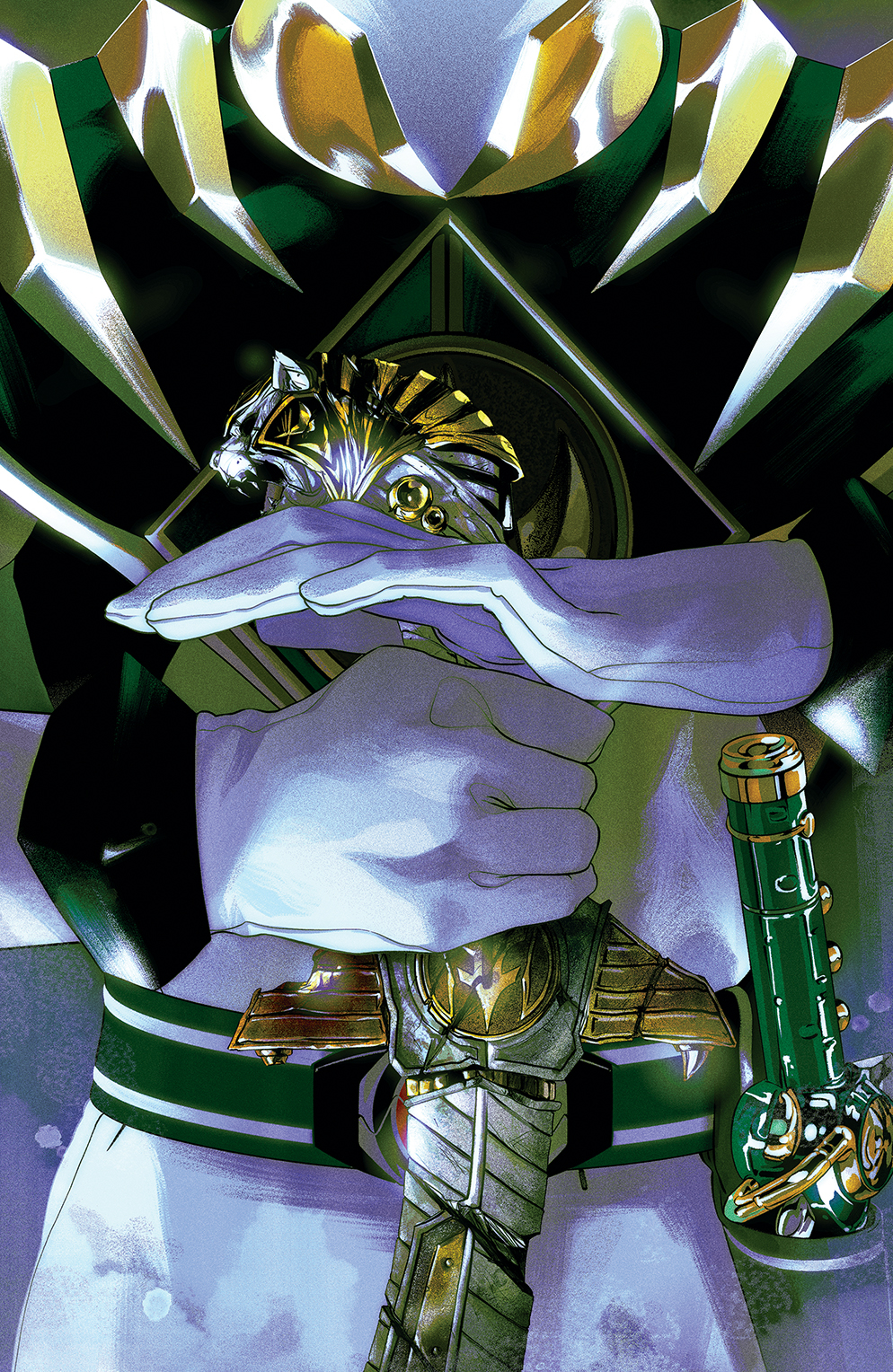 POWER RANGERS SINS OF FUTURE ORIGINAL GN
JUN200773
(W) Matthew Erman, Trey Moore (A) Giuseppe Cafaro (CA) Diego Galindo
? An all-new graphic novel set after the events of the hit ?Power Rangers: Time Force
? television series that features two of the most popular Rangers of all time, from Trey Moore (?Mighty Morphin Power Rangers
? ), Matthew Erman (?Bonding
? ) and Giuseppe Cafaro (?Saban's Power Rangers: Soul of The Dragon
? ). ? Fan favorite Pink Time Force Ranger Jen Scotts and Red Time Force Ranger Wes Collins have a star-crossed romance divided by time, as Jen comes from the future and Wes from the present. But just as it looks as though they've found their happy ending, they receive a dire warning-their romance could disrupt the timeline and change the destiny of humanity! ? As they struggle with a terrible choice-their relationship or the fate of the world-the shocking identity of their accuser sets them on a collision path with an enemy they never expected. ? Can Jen and Wes survive the threats to their past, present and future? Or will their love be the end of all time as they know it?
In Shops: Oct 28, 2020
SRP: $19.99
MEGA MAN FULLY CHARGED #1 CVR A MAIN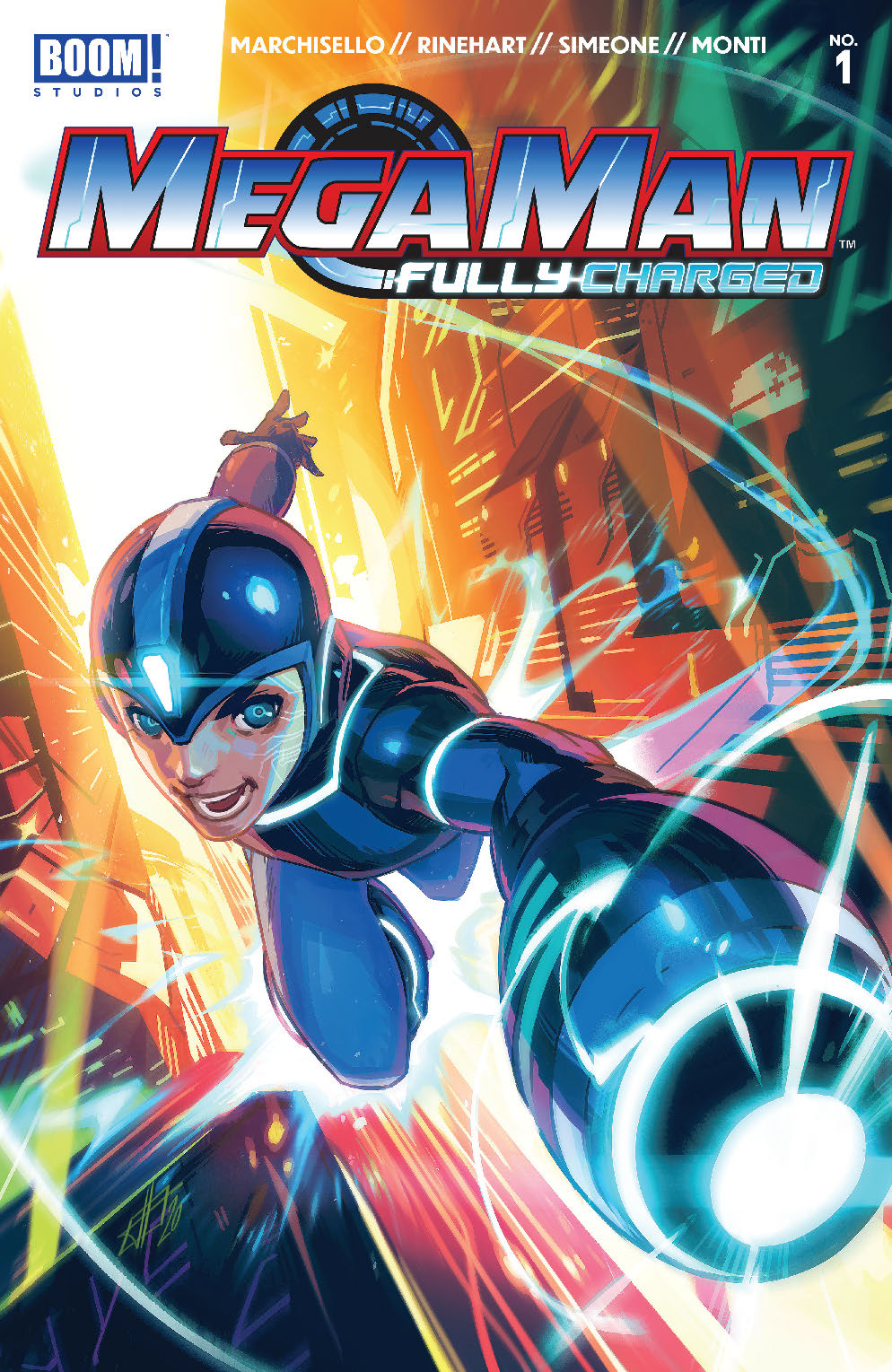 JUN200774
(W) AJ Marchisello, Marcus Rineheart (A) Stefano Simeone (CA) Toni Infante
It's a new beginning for the worldwide culture phenomenon featuring heroes like Mega Man, Rush and Dr. Light trying to save Silicon City from the villainous forces of the Robot Masters, set in the world of the Mega Man: Fully Charged TV series.
After Mega Man's father Dr. Light is kidnapped, a shocking truth rocks Mega Man's world as it seems the Robot Masters know more about his secret history than he does. When Mega Man's forgotten memories of the brutal human/robot war are triggered, our hero is left to question just who he is and if he can trust anything or anyone-including the man he calls father. Don't miss a perfect jumping on point for long time fans and new readers as A.J. Marchisello & Marcus Rinehart, with artist Stefano Simeone examine the cost of being a hero, and what it truly means to be human.
In Shops: Aug 26, 2020
SRP: $4.99
MEGA MAN FULLY CHARGED #1 CVR B FOIL INFANTE VAR
MEGA MAN FULLY CHARGED #1 CVR C LEE VAR
MEGA MAN FULLY CHARGED #1 25 COPY MERCADO INCV LEVEL UP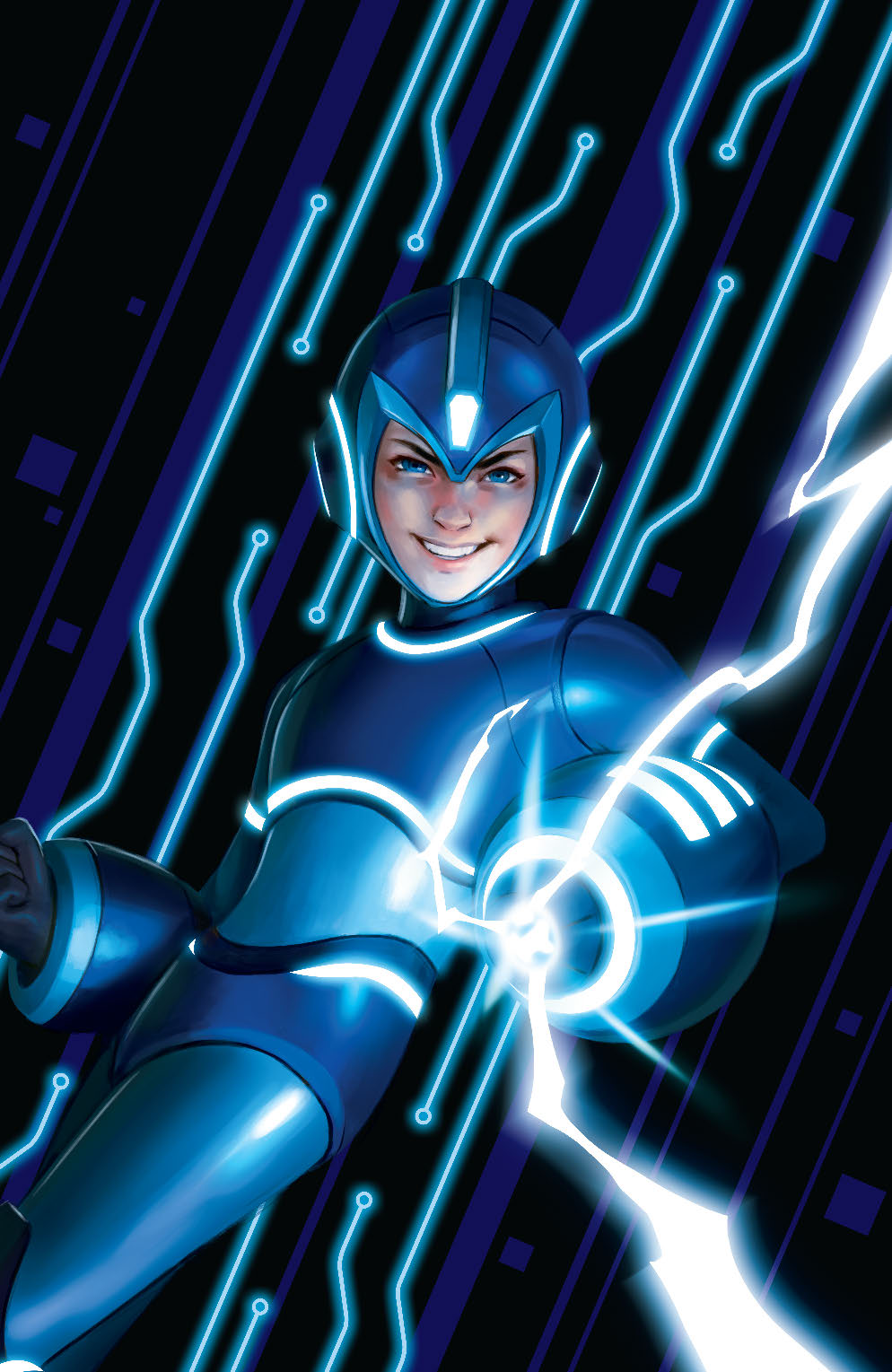 MEGA MAN FULLY CHARGED #1 50 COPY INCV SILVER FOIL
MEGA MAN FULLY CHARGED #1 100 COPY INCV GOLD FOIL
SLAUGHTERHOUSE FIVE ORIGINAL GN HC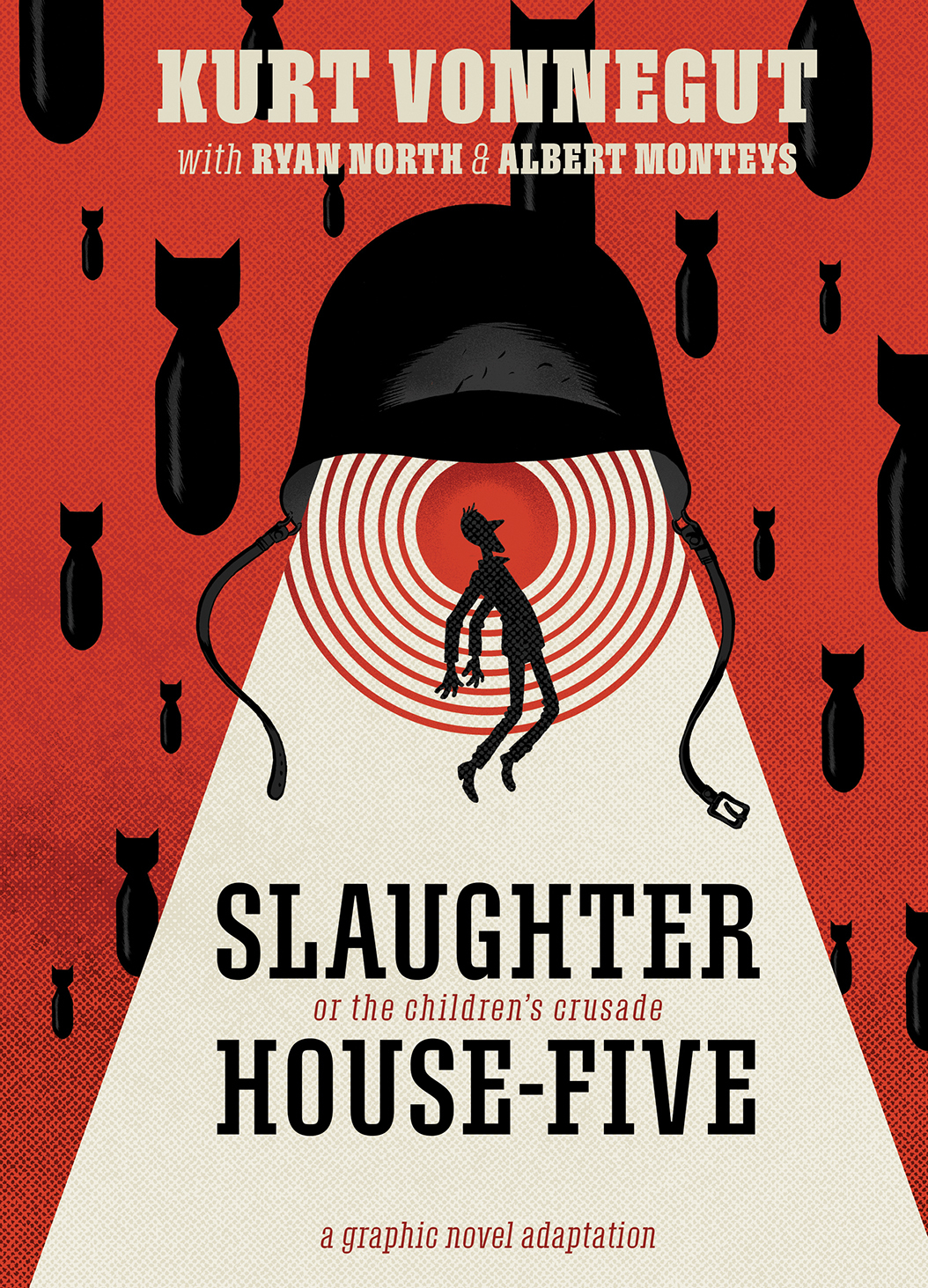 FEB209179
(W) Kurt Vonnegut, Ryan North (CA) Scott Newman (A/CA) Albert Monteys
Kurt Vonnegut's classic adapted in graphic novel form for the first time!
With Kurt Vonnegut's seminal anti-war story, Slaughterhouse-Five, Eisner Award-winning writer Ryan North (Unbeatable Squirrel Girl) and Eisner Award-nominated artist Albert Monteys (Universe!) translate a literary classic into comic book form in the tradition of A Wrinkle in Time and Fight Club 2.
Billy Pilgrim has read Kilgore Trout and opened a successful optometry business. Billy Pilgrim has built a loving family and witnessed the firebombing of Dresden. Billy Pilgrim has traveled to the planet Tralfamadore and met Kurt Vonnegut. Billy Pilgrim has come unstuck in time.
Slaughterhouse-Five is at once a farcical look at the horror and tragedy of war where children are placed on the frontlines and die (so it goes), and a moving examination of what it means to be a fallible human.
In Shops: Sep 09, 2020
SRP: $24.99
SACRIFICE OF DARKNESS ORIGINAL HC
JUN200781
(W) Roxane Gay, Tracy Lynne Oliver (A/CA) Rebecca Kirby
New York Times bestselling author Roxane Gay (World of Wakanda, Difficult Women) adapts her short story "We Are the Sacrifice of Darkness" as a full-length graphic novel with writer Tracy Lynne Oliver (This Weekend), and artist Rebecca Kirby (Biopsy.)
Expanding an unforgettable world where a tragic event forever bathes the world in darkness, The Sacrifice of Darkness follows one woman's powerful journey through this new landscape as she discovers love, family, and the true light in a world seemingly robbed of any.
This young adult drama challenges notions of identity, guilt, and survival in a graphic novel for fans of On A Sunbeam and Are You Listening?
In Shops: Oct 21, 2020
SRP: $24.99
SEEN EDMONIA LEWIS ORIGINAL GN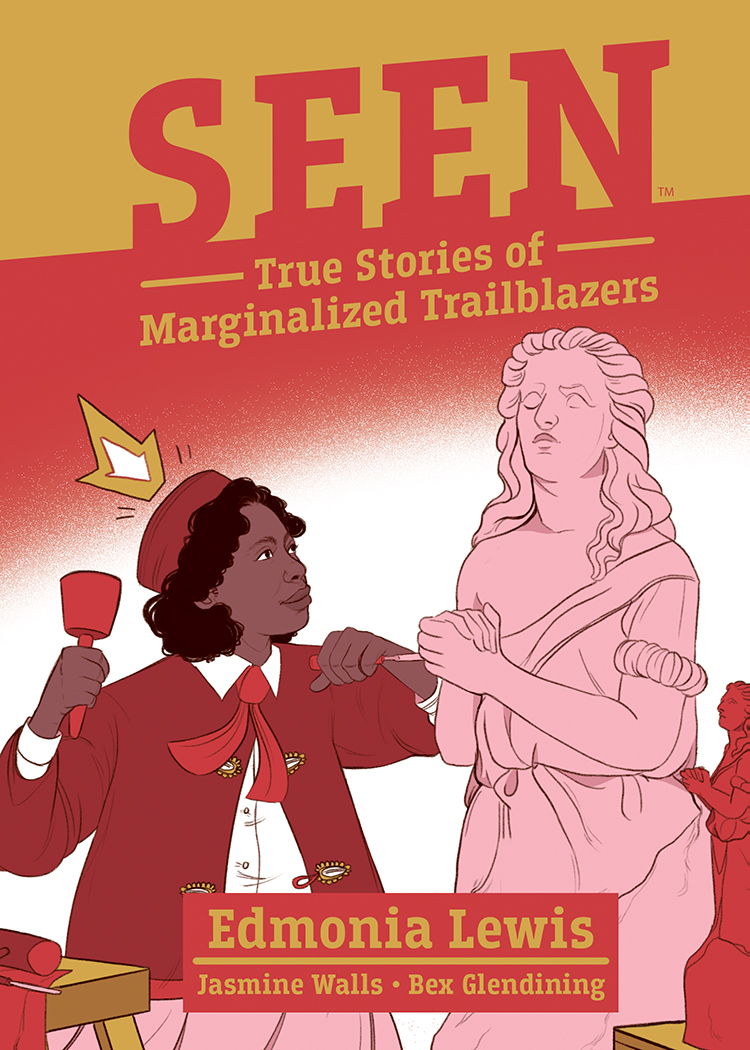 JUN200782
(W) Jasmine Walls (A/CA) Bex Glendining
It's about being seen. Both for who you are, and who you hope you can become. History is a mirror, and all too often, the history we're told in school reflects only a small subset of the population. In the new ongoing graphic novel program; Seen: True Stories of Marginalized Trailblazers, you'll find the stories of the real groundbreakers who changed our world for the better.
Meet Edmonia Lewis, the woman who changed America during the Civil War by becoming the first sculptor of African-American and Native American heritage to earn international acclaim.
In the tradition of March, Science Comics, and A Quick and Easy Guide to They/Them Pronouns , Jasmine Walls and Bex Glendining shine a light on a true story of courage, determination and perseverance through one of America's most violent eras to create true beauty that still resonates today.
In Shops: Sep 23, 2020
SRP: $5.99
AVANT-GUARDS DOWN TO WIRE ORIGINAL GN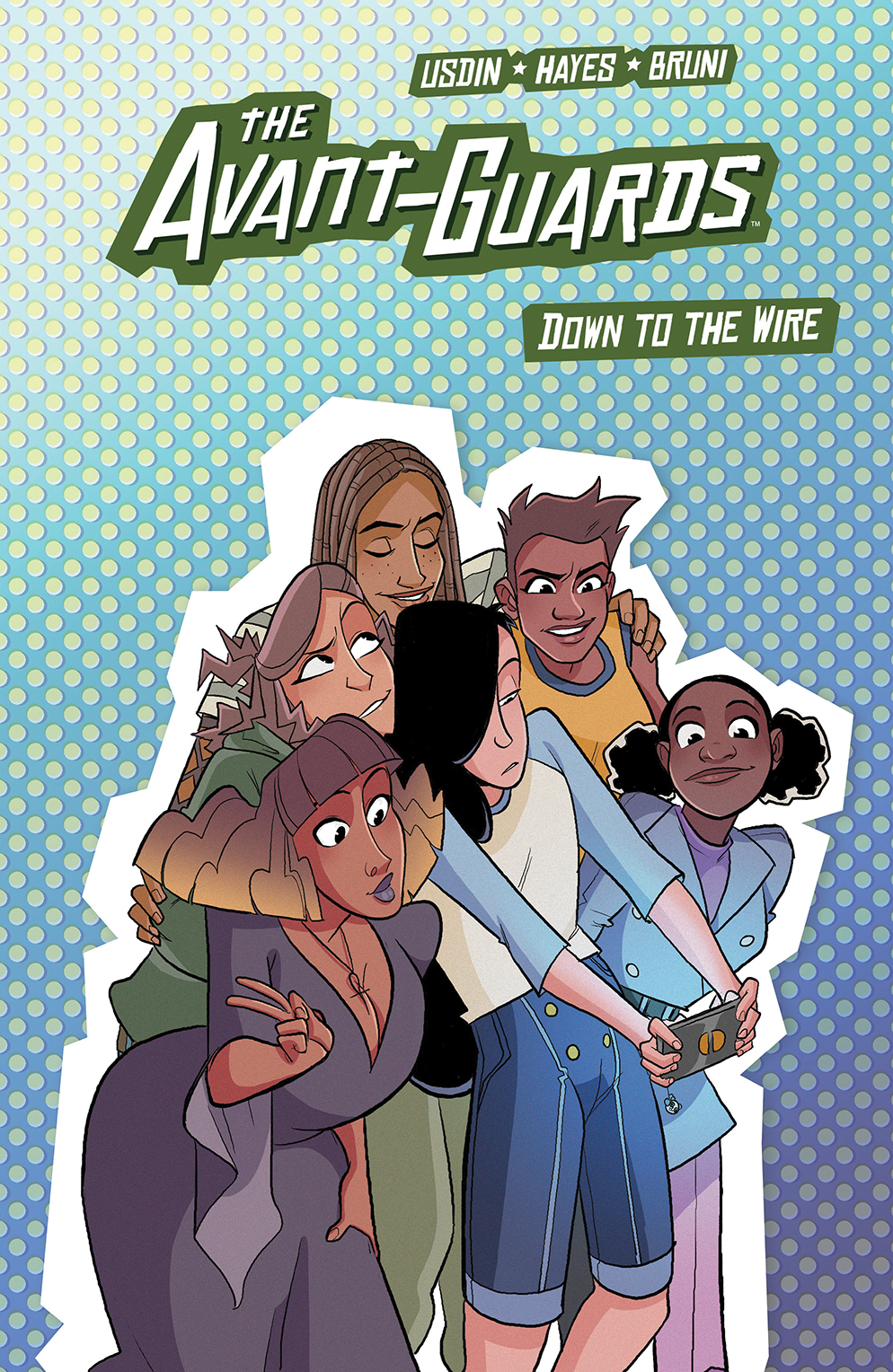 JUN200783
(W) Carly Usdin (A/CA) Noah Hayes
Everything's happening-Liv and Charlie are figuring out what it means to be Liv-and-Charlie, the final game of the season is here, and the team is worried about creating the perfect fundraiser. Oh! And everyone's parents showed up to cheer them on during the most stressful time the team could imagine.
Luckily the entire existence of the league doesn't depend on this one game or the Avant-Guards winning, right? Oh wait…
Acclaimed writer Carly Usdin (Heavy Vinyl: Riot on The Radio) and artist Noah Hayes (Wet Hot American Summer) conclude their hit series about falling in love and finding your team on & off the court.
In Shops: Sep 30, 2020
SRP: $14.99
ENCYCLOPEDIA LUMBERJANICA ILLUS GUIDE SC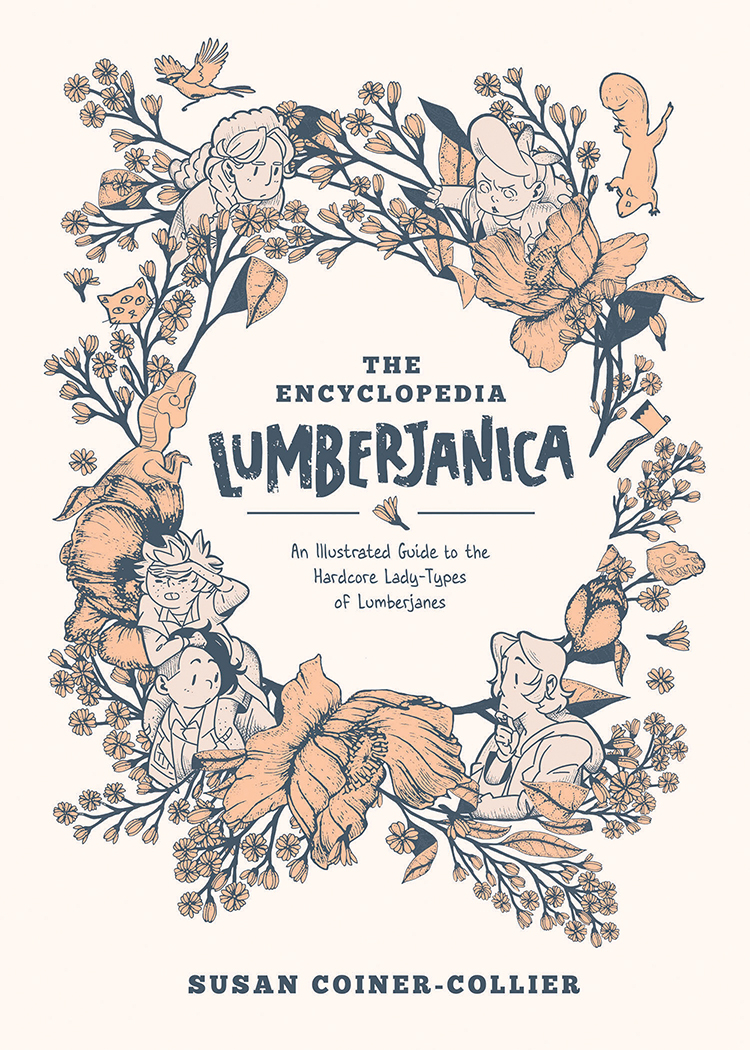 JUN200784
(W) Susan Coiner-Collier (A) Kaiti Infante, Kanesha C. Bryant, Julia Madrigal (CA) Kat Leyh, Chelsea Roberts
Step inside the world of the Eisner Award-winning Lumberjanes like never before with an illustrated look into the lives of the lady-types that the Lumberjanes have taken as their role models-along with fun facts and humorous insights from the Lumberjanes themselves!
From The Arts, Sciences, Activism, Politics, and Social Work to Groundbreakers and the Generally Rad, you'll learn all about incredible figures such as Bessie Coleman, Juliette Gordon Low, Sally Ride, and more!
THE ENCYCLOPEDIA LUMBERJANICA is perfect for teachers and caregivers, and an unforgettable keepsake for Lumberjanes fans.
In Shops: Oct 28, 2020
SRP: $9.99
LUMBERJANES ORIGINAL GN VOL 03 TRUE COLORS
JUN200785
(W) Lilah Sturges (A) Polterink (CA) Alexa Sharpe
New York Times best selling author Lilah Sturges and acclaimed artist polterink present the third and final graphic novel from the Eisner Award-winning world of Lumberjanes!
At Miss Qiunzella Thiskwin Penniquiqual Thistle Crumpet's Camp for Hardcore Lady-Types, being yourself has a long tradition of being celebrated, and no one knows that better than Ripley.
But going against the grain is starting to feel like she's going against her friends, and Ripley's not sure if being unique is all it's cracked up to be. So when she meets a Zebracorn with the ability to blend in anywhere, Ripley's starts to think she should take on a new identity, one that looks more like everyone else.
Join Ripley as she goes on a journey to discover who she truly is, and reminds us that showing others your true colors can help you see theirs, too.
In Shops: Oct 14, 2020
SRP: $14.99
FIREFLY #19 CVR A MAIN ASPINALL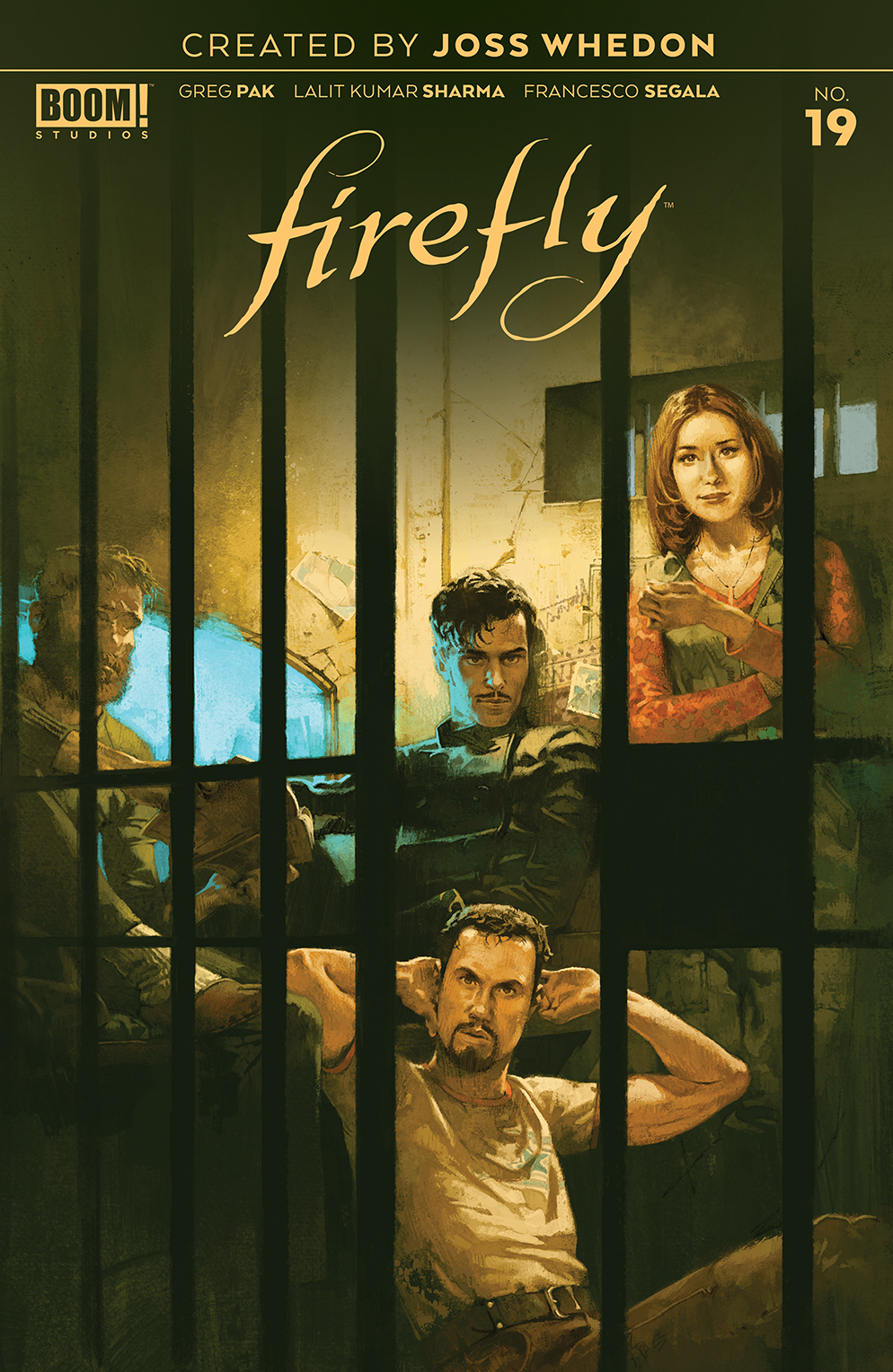 JUN200787
(W) Greg Pak (A) Lalit Kumar Sharma (CA) Marc Aspinall
The whole 'Verse turns upside down when outlaw-turned-sheriff Mal Reynolds jails his former crew members-and then is confronted by a brand new outlaw determined to bust them out! Who is this new Bandit King and why does he seem so determined to take Mal's old position as the most incorrigibly independent law-bender around?
In Shops: Aug 19, 2020
SRP: $3.99
FIREFLY #19 CVR B KAMBADAIS VAR
FIREFLY #19 15 COPY CORONA INCV
FIREFLY UNIFICATION WAR DLX ED HC
JUN200790
(W) Greg Pak (A) Dan McDaid (CA) Marie Krupina
Fans have demanded it for years and now the definitive story of the Unification War-the intergalactic civil war that divided friends and family alike-is told at last in this official continuation of the hit Firefly television series. New York Times best-selling writer Greg Pak (Star Wars, Mech Cadet Yu) and artist Dan McDaid (Judge Dredd), along with series creator & story consultant Joss Whedon (the visionary writer/director behind Buffy The Vampire Slayer, Marvel's The Avengers and more), take you back to the battleground where it all began…and reveal a secret history that might end it all.
Collects Firefly #1-12, plus an exclusive short story not available anywhere else!
In Shops: Oct 28, 2020
SRP: $75.00
ANGEL & SPIKE TP VOL 01
JUN200791
(W) Bryan Edward Hill (A) Gleb Melnikov (CA) Dan Panosian
Angel has returned from the Hellmouth in Sunnydale…only to find that Gunn and Fred are now aligned with his mortal enemy, Spike. But as the two vampires must resolve their complicated history, new faces have emerged to threaten Angel and Spike's missions.
The acclaimed team of writer Bryan Edward Hill (DC Universe's "Titans","Detective Comics" and artist Gleb Melnikov ("Saban's Go Go Power Rangers" ) kick off an all new era for Angel, Spike and the whole team as they begin a new mission to save Los Angeles from it's true enemy. And they just might pull it off if Angel and Spike manage not to kill each other. Again.
Collects Angel & Spike #9-12
In Shops: Oct 14, 2020
SRP: $15.99
BUFFY VAMPIRE SLAYER TP VOL 04
JUN200792
(W) Jodie Bellaire A) Rosemary Valero-O'Connell, Various (CA) David Lopez
After the shocking conclusion to the Hellmouth event, The Slayer must defend Sunnydale…AND IT'S KENDRA? Welcome to the next era of the Buffy-verse…the Ring of Fire!
That's right, there's a New Slayer in Sunnydale, who must confront an all-new threat to the ENTIRE WORLD and she'll need to pull the Scooby gang together once more after what happened to Buffy…
WAIT…WHAT HAPPENED TO BUFFY?
Eisner Award-nominated writer Jordie Bellaire (Redlands) and artist Julian L pez (X-Men: Blue) kick off a new era for Slayers and Scoobies by revealing a secret that will change everything you think you know about Buffy!
Collects Buffy the Vampire Slayer #13-16.
In Shops: Oct 07, 2020
SRP: $14.99
BUFFY THE VAMPIRE SLAYER WILLOW #2 CVR A BARTEL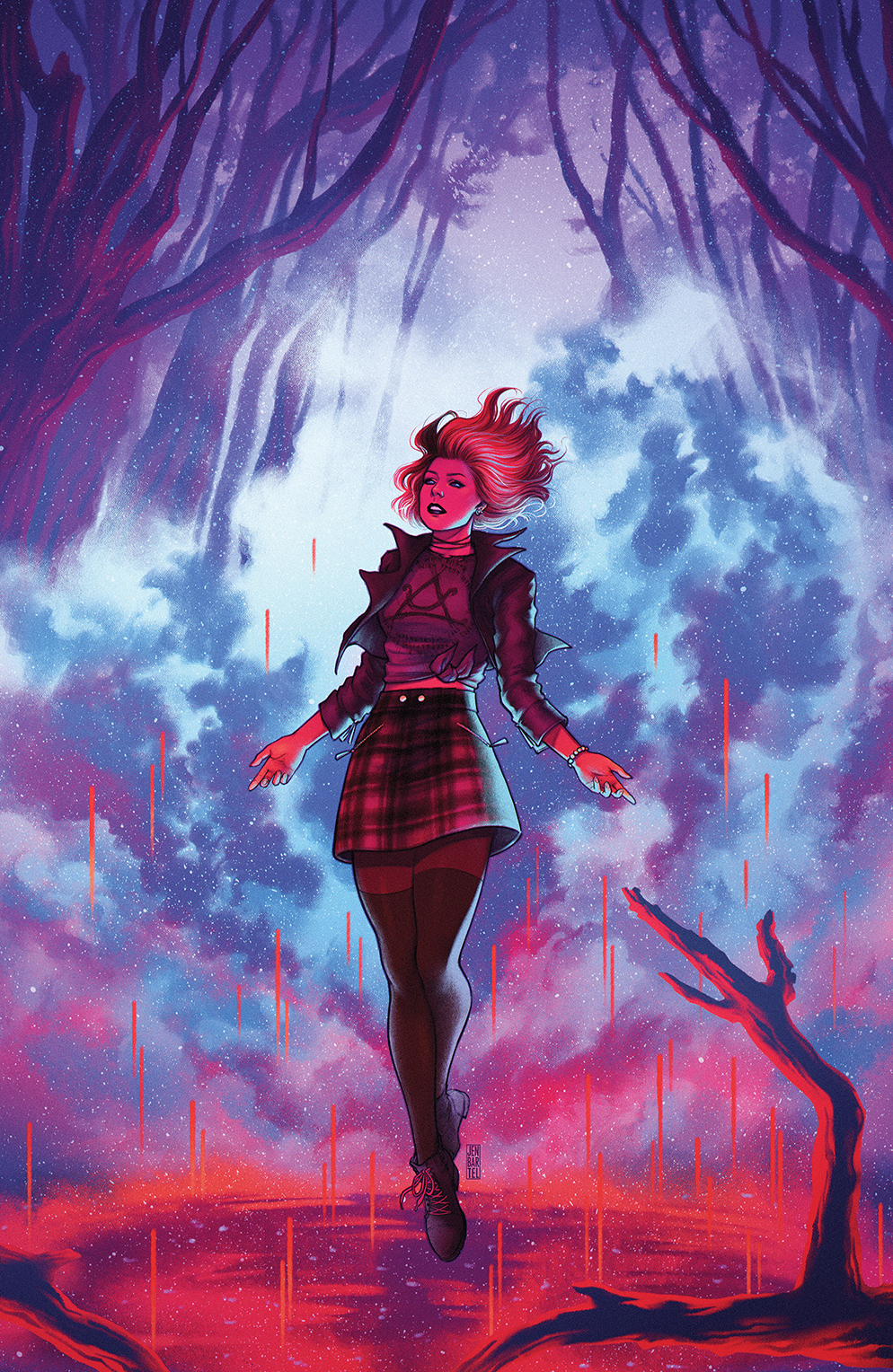 JUN200793
(W) Mariko Tamaki (A) Natacha Bustos (CA) Jen Bartel
After the events of Hellmouth, Willow has set out on a world trip to find herself, and maybe some answers about her powers along the way. Now, in the magical-and we mean that literally-town of Abhainn, Willow seems to have found a home. Afterall, they tell her, the outside world is dangerous. Afterall, isn't it easier just to stay in Abhainn?
In Shops: Aug 12, 2020
SRP: $3.99
BUFFY THE VAMPIRE SLAYER WILLOW #2 CVR B ANDOLFO
BUFFY THE VAMPIRE SLAYER WILLOW #2 CVR C VALERO O CONNELL
JUN200795
(W) Mariko Tamaki (A) Natacha Bustos (CA) Rosemary Valero-O'Connell
After the events of Hellmouth, Willow has set out on a world trip to find herself, and maybe some answers about her powers along the way. Now, in the magical-and we mean that literally-town of Abhainn, Willow seems to have found a home. Afterall, they tell her, the outside world is dangerous. Afterall, isn't it easier just to stay in Abhainn?
In Shops: Aug 12, 2020
SRP: $3.99
BUFFY THE VAMPIRE SLAYER WILLOW #2 10 COPY BARTEL INCV
BUFFY THE VAMPIRE SLAYER WILLOW #2 25 COPY ANDOLFO INCV
BTVS SEASON 12 LIBRARY HC VOL 01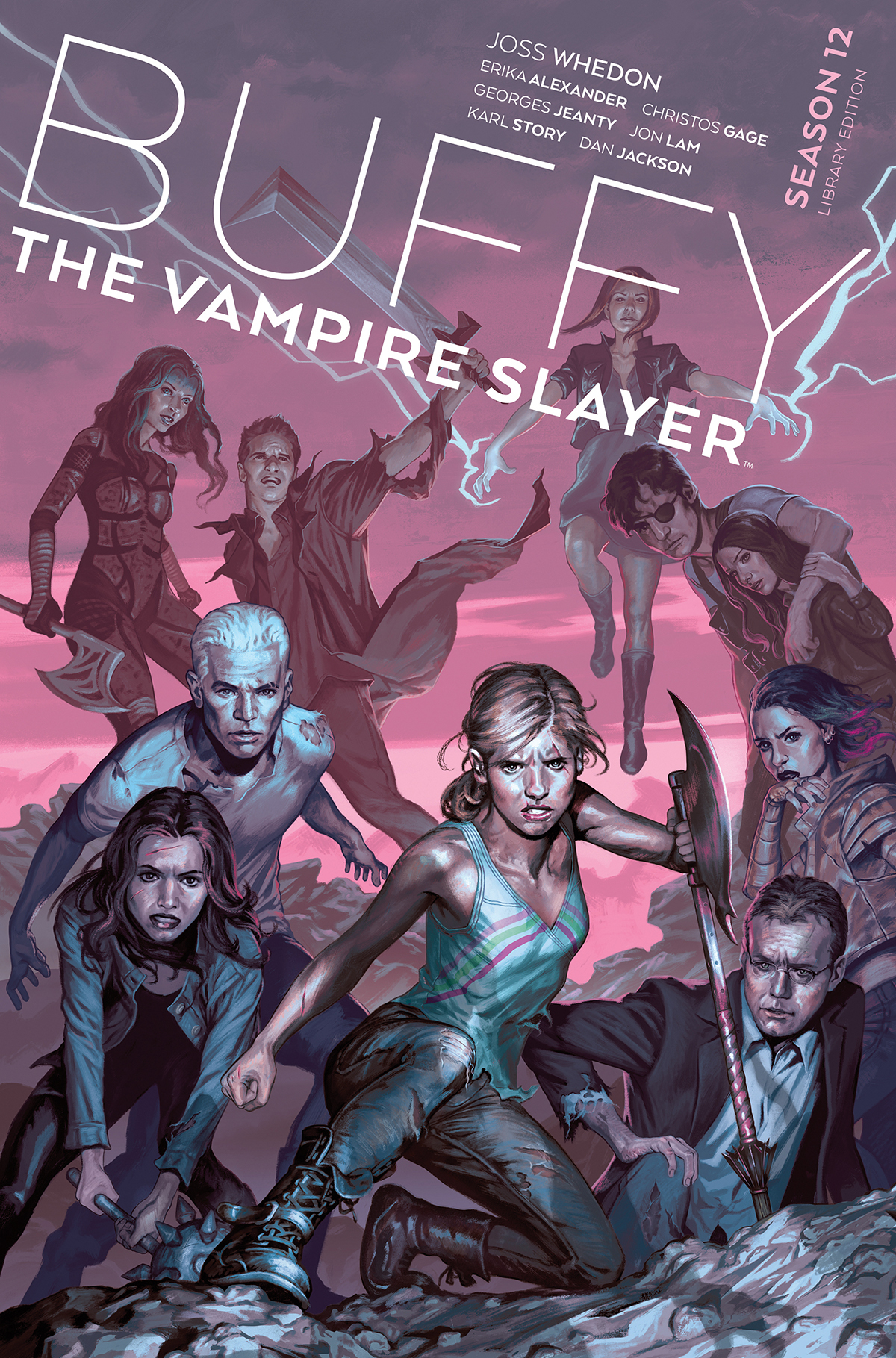 FEB209180
(W) Christos Gage, Erika Alexander (A) Georges Jeanty, Jonathan Lam (CA) Steve Morris
Visionary series creator Joss Whedon returns with New York Times bestselling writer Christos Gage (Superior Spider-Man) and more acclaimed creators present the next chapter in the official continuation of the critically-acclaimed television series.
Buffy finds herself in a time warp that could alter the fate of the world and could spell the end for Buffy, her friends, and the Slayers, forever.
Collects Buffy The Vampire Slayer Season 12 #1-4 and Giles: Girl Blue #1-4, previously published by Dark Horse.
In Shops: Sep 16, 2020
SRP: $29.99
INCORRUPTIBLE OMNIBUS GN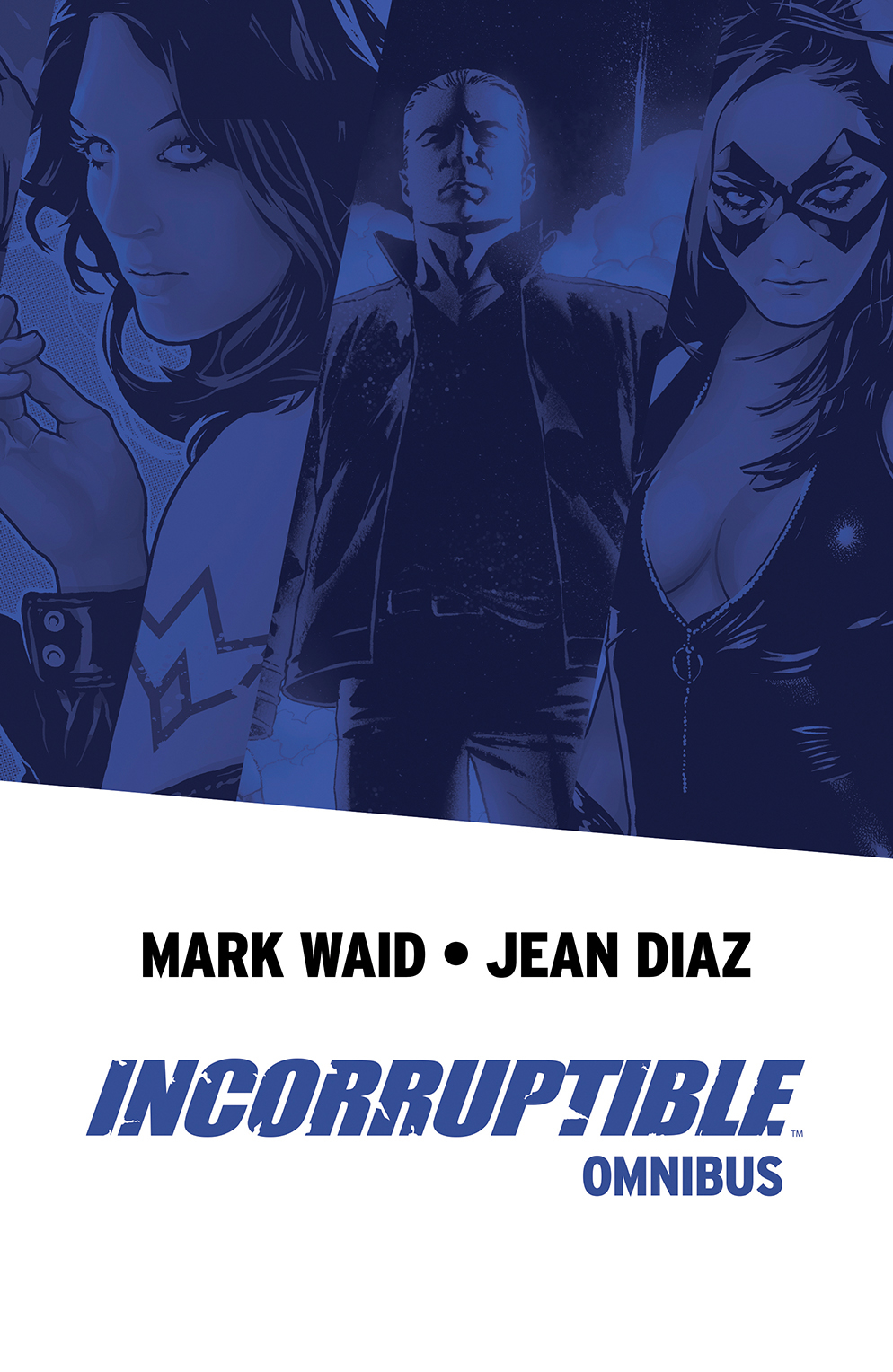 JUN200800
(W) Mark Waid (A) Jean Diaz, Horacio Domingues, Marcio Takara, Damian Couceiro (CA) Scott Newman
Legendary comics writer Mark Waid examines the hard road to changing your ways and making a difference in the world in this direct followup to the award-winning Irredeemable.
Super villain Max Damage had an epiphany the day The Plutonian destroyed Sky City. When The Plutonian turned his back on humanity, Max Damage decided to step up. Now Max Damage has changed his name to Max Daring and turned from his formerly selfish ways to become… Incorruptible.
Collects Incorruptible issues #1-30.
In Shops: Sep 23, 2020
SRP: $39.99
JIM HENSON DARK CRYSTAL RESISTANCE BALLAD HUPP HC
JUN200801
(W) Adam Cesare (A) French Carlomagno (CA) Conor Nolan
Based on a story by Jim Henson's The Dark Crystal: Age of Resistance series writers, Will Matthews and Jeffrey Addiss, Adam Cesare (Clown in a Cornfield) and French Carlomagno (Mighty Morphin Power Rangers) present an official prequel to the next chapter of the pop culture phenomenon, now streaming on Netflix.
Return to Thra in a time before the Age of Resistance to meet Hup-breakout star of Netflix's hit series; Jim Henson's The Dark Crystal: The Age of Resistance, and a Podling cook who dreams of being a Paladin-and who discovers that sometimes it's not always good when your wishes come true!
Collects issues #5-8 in this stand-alone adventure!
In Shops: Oct 14, 2020
SRP: $24.99
BOLIVAR SC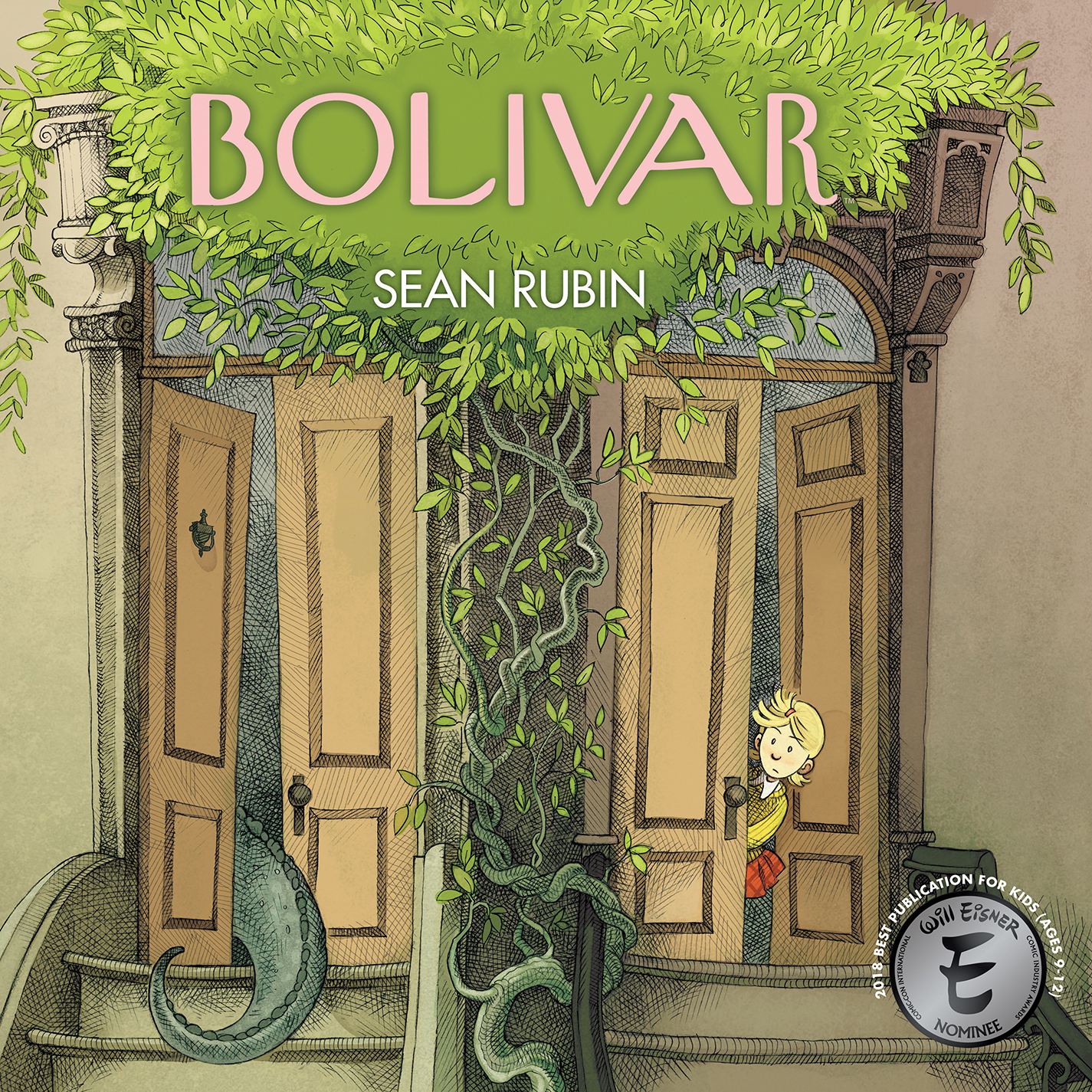 JUN200802
(W) Sean Rubin (A/CA) Sean Rubin
? The Eisner-Award and Ringo Award nominated series about everyone's favorite New York dinosaur is presented in paperback format for the first time! ? Sybil knows that there is something off about her next door neighbor, but she can't seem to get anyone to believe her. Everyone is so busy going about their days in the busy streets of New York City that they don't notice Bolivar. They don't notice his odd height, his tiny arms, or his long tail. No one but Sybil sees that Bolivar is a dinosaur!
In Shops: Oct 07, 2020
SRP: $14.99
B B FREE TP VOL 01 (RES)
JUN200803
(W) Gabby Rivera (A) Renata Nolasco (A/CA) Royal Dunlap
Writer Gabby Rivera (Marvel's America) and debuting artist Royal Dunlap (Buffy the Vampire Slayer_ present a new adventure series for anyone who's ever fought to discover the truth about yourself even when it feels like the whole world is against you. It's been over a hundred years since the Plague That Ate Greed wiped out half the population, and it's the only world that b.b. has ever known. Broadcasting her underground radio show from her remote swamp community, b.b. free has no idea about the world outside her home-or her role in it! But when b.b. discovers a terrible secret about her overbearing father, she realizes that everything she believes in could be a lie! Now on the run from her own family, b.b. will learn the truth about the world she lives in, and about the power she never knew she had. Collects issues? #1-4.
In Shops: Oct 21, 2020
SRP: $14.99
GIANT DAYS TP VOL 14
JUN200804
(W) John Allison (A/CA) Max Sarin
? Return to Sheffield one last time as Daisy and Esther are about to graduate-with Susan there to cheer them on! But it's not over yet, because one year later Daisy and Susan must join forces to save Esther from the head girls who're making her life hell! And then it really might be time to say goodbye… ? The critically-acclaimed team of John Allison (?By Night
? ) and Max Sarin (?Wicked Things
? ) conclude the Eisner Award-winning series with graduation, celebration, and a reminder that friendship is forever. ? Collects ?Giant Days #53-54
? and ?Giant Days: As Time Goes By #1
? .
In Shops: Oct 21, 2020
SRP: $14.99
JUST BEYOND WELCOME TO BEAST ISLAND ORIGINAL GN
JUN200805
(W) R. L. Stine (A) Kelly Matthews (CA) Julian Totino Tedesco
? The next stand-alone original graphic novel in the ?Just Beyond
? middle-grade horror series from visionary author R.L. Stine! ? When siblings Karla and Benny accompany their Uncle Bill to the remote island of Mala Suerte, they have no idea what is in store for them at what the locals call BEAST ISLAND! ? When a run of "bad luck" takes a turn for the worst, the family discovers something terrifying and deadly living in the river swamp…and on an island, there is nowhere to run!
In Shops: Oct 21, 2020
SRP: $9.99
OVER GARDEN WALL SISTERS OF CHARITY ORIGINAL GN
JUN200806
(W) Sam Johns (A/CA) Jim Campbell
? Journey back to The Unknown as Wirt and Greg take refuge in a mysterious woodland hospital known as Benevolent Sisters in Charity Infirmary & Asylum. ? However, with a no animals allowed policy, their best friend Beatrice is forced to stay outside! ? Even so, the hospital seems too good to be true, with friendly nurses who seem to have nothing to do but pamper them! ? But when they discover that there are no other patients in the hospital, the nurses behavior takes on an all new meaning! It's up to Beatrice to save the day-but what is the horrible secret of the Benevolent Sisters? ? Discover a new story set in the world inspired by the Emmy® Award-winning Cartoon Network animated series,? Over The Garden Wall
? from writer Sam Johns and series storyboard artist Jim Campbell.
In Shops: Oct 07, 2020
SRP: $14.99
STEVEN UNIVERSE ONGOING TP VOL 08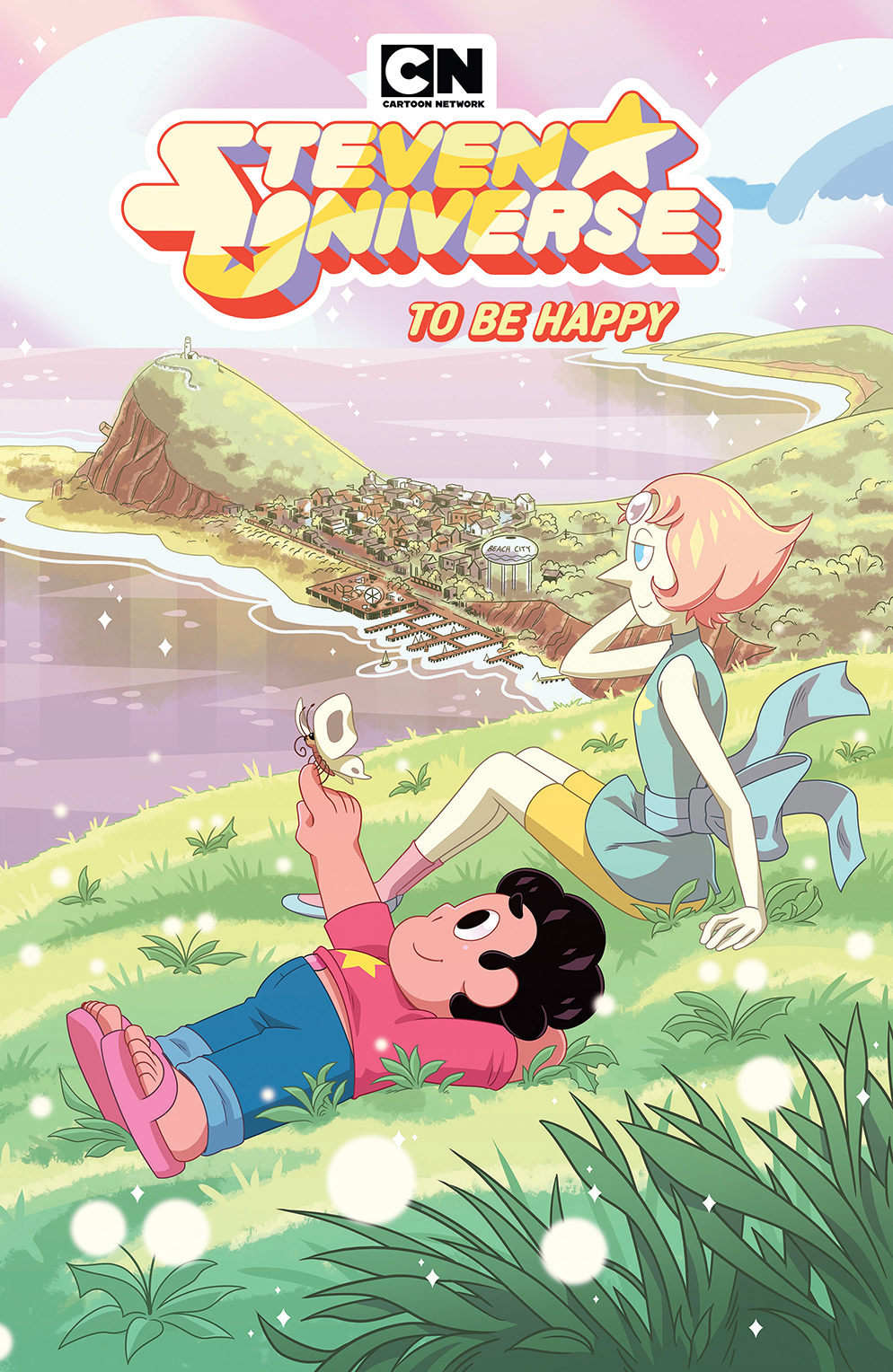 JUN200807
(W) Sarah Gailey (A) Rii Abrego (CA) Missy Pena
Join Steven, Connie, Lion, all the Crystal Gems and more for all-new adventures in Beach City and beyond from writer Sarah Gailey and artist Rii Abergo! ? It's up to Steven and Connie to help cheer up the Crystal Gems, and help them learn how to fit into the strange human world they all live in.
Collects Steven Universe #29-32.
In Shops: Sep 02, 2020
SRP: $14.99