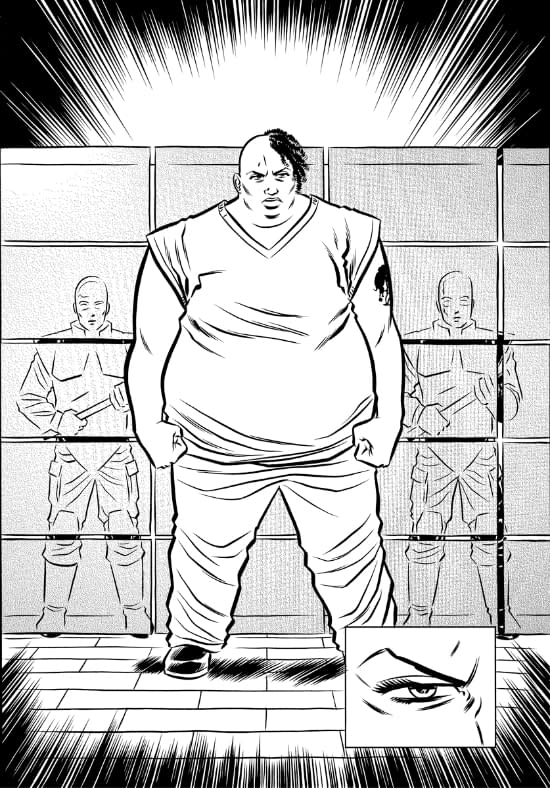 According to the latest Fraction/DeConnick newsletter, the second issue of Bitch Planet is off to the printers.
So Kelly Sue DeConnick shared with us a three page preview with art from Valentine De Landro, plus some merchandisable possibilities…
Looking into doing more merch and getting serious about those BitchPlanet t-shirts folks keep asking about. Anything in particular you want me to look into? On my list right now: stickers, t-shirts, patches and, at some point, BP inmate trading cards. I'm open to suggestions, though.
Enjoyed this article? Share it!