Prime Minister Boris Johnson to Debut (Naked) in John Constantine: Hellblazer from DC Comics in November
In a world in which Marvel Comics has been shown to repeatedly remove Donald Trump jokes made by its creators, DC Comics may be taking another tack. Yesterday, Bleeding Cool looked at the new John Constantine comic written by Si Spurrier, kicking off the new run of Sandman Presents comic books, We enjoyed its introduction of new swearword to DC Comics' lexicon, the appearance of Keanu Reeves in a litany of other versions of the characters and an address that seemed directed at the DC Publisher, Dan DiDio.
But in the early days of Hellblazer, John Constantine was a rather political character. Writer Jamie Delano set him against Margaret Thatcher in a world where yuppies literally are demons but no magical force can prevent her re-election.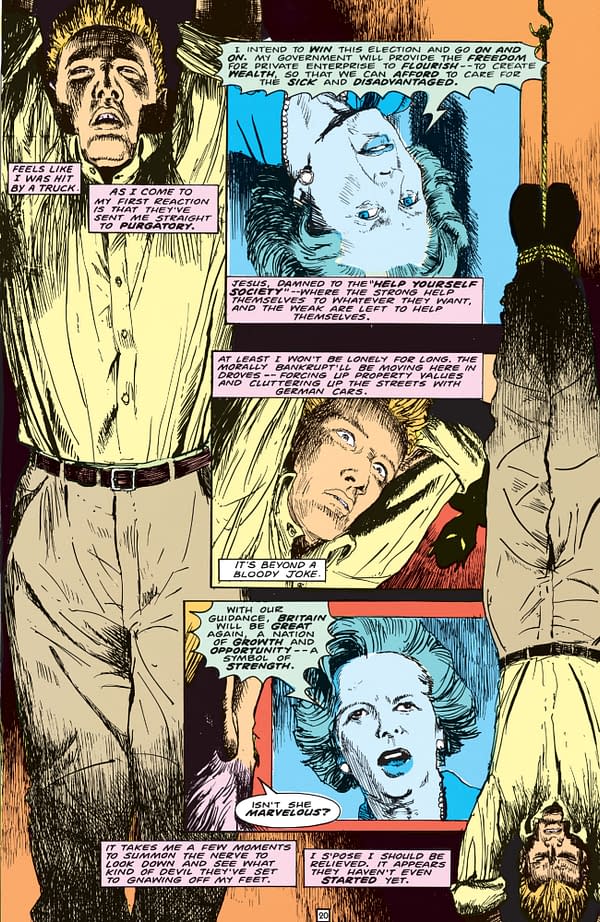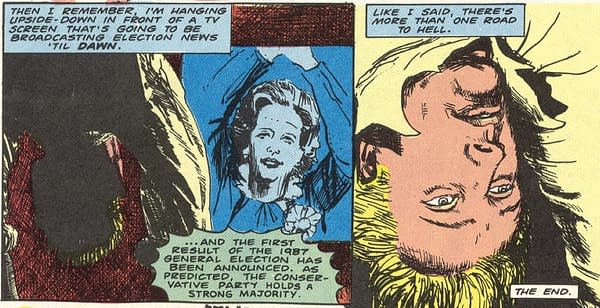 Even putting 'Voting Tory can seriously damage your health' on the cover…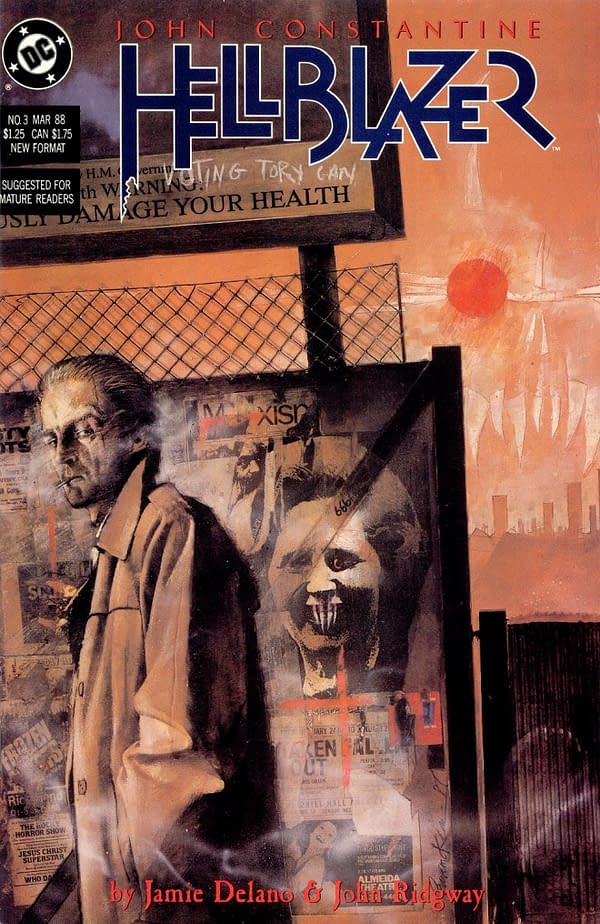 But in recent years, the political side of John Constantine, a working-class warlock with a disdain for authority, has been dulled somewhat. Well, writer Si Spurrier may be changing that. He writes,
And someone else was kind enough to slip me an advance copy. Dubbed Green And Pleasant Land, it's probably best read from within the William Blake current exhibition at the Tate. And we get a John Constantine coming home in many, many ways. Physically, mentally, philosophically, fictionally. Back in London, back in a nasty London, far away from superheroes, but also to a London with new gangs, new magic, new social mores, Blake's angels, where smoking is getting less and less a thing and getting more and more expensive. But this is a London where the days of Thatcher are threatening a return.
Thatcher may have gone. But in her place, on the final page of the comic book in question is Prime Minister of Great Britain and Northern Ireland (for now, the Right Honorable Boris Johnson, MP. And even naked from behind with a very flabby arse indeed, there is no mistaking that thatch of golden locks.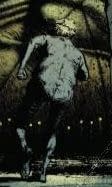 And he appears to be up to something… I mean I would say unexpected, but given recent revelations maybe not. This comic will, at least, be published while he is Prime Minister still. Issue 2, well that's up in the air right now. But this is very much a Jamie Delano John Constantine. With maybe just a little Garth Ennis in the way of nightclub bouncers. Anyone for a little jam and Jerusalem?
John Constantine: Hellblazer #1 is FOC'ing this weekend, published at the end of the month.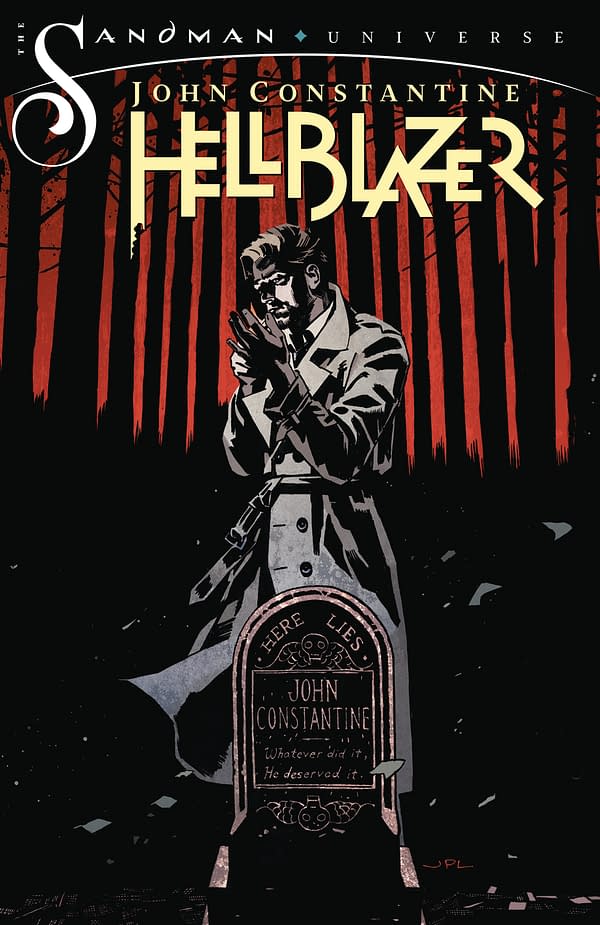 JOHN CONSTANTINE HELLBLAZER #1 (MR)
(W) Si Spurrier (A) Aaron Campbell (CA) John Paul Leon
John Constantine is back in London, back to his old tricks-and just in time, as things have become very dark indeed in his old stomping grounds. A small-time gang lord has found himself dealing with a big-time outbreak of supernatural weirdness…and without any allies to call on and nothing left to call his own, John doesn't have much choice about taking a paycheck from one of London's worst, or accepting the help of one of the gang lord's would-be foot soldiers. But what should be an open-and-shut exorcism turns out to be nothing but…and the author of this madness may just be getting started on their terrible masterpiece!
The original Constantine is back in this series from Si Spurrier (The Dreaming) and Aaron Campbell (Infidel), with nothing to his name but decades of bad memories and an unearned second chance. How, exactly, will he squander it? There's only one way to find out…In Shops: Nov 27, 2019 Final Orders Due: Nov 04, 2019 SRP: $3.99