"I Probably Skew A Little Towards Dracula In The First Issue" – Troy Brownfield Talks Blood Queen Vs Dracula #2
As the new Dynamite miniseries Blood Queen Vs. Dracula moves forward, Byron Brewer caught up with writer Troy Brownfield to talk about the series, artist Kewber Baal and if he favors Elizabeth or Vlad more.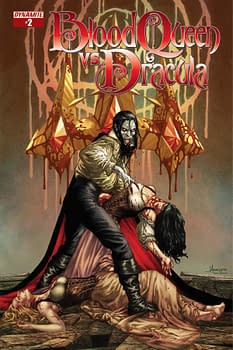 BYRON BREWER: How excited are you to bring these two classic characters, both deeply embedded in history, together for one adventure? Biggest challenge in doing that?
TROY BROWNFIELD: I'm definitely excited to get this in front of readers. I had a great time with both the Blood Queen series and the Prince Dracula novel, so stirring both together has been tremendous fun for me. I think the biggest challenge in a "Vs." setting like this is to make sure that both characters have equal weight. I probably skew a little toward Dracula in the first issue, but Elizabeth certainly gets moments to shine.
BB: Are you a history buff? How much time do you put into such research?
TB: I'd say a mild buff, I suppose. I like to mix up my personal reading of fiction with non-fiction when I can. And history has always been something that I enjoyed. I put a lot of time into research for this particular mini. There are many things that will never show up on the page, but I wanted to have things straight in my head for my approach. In terms of things that you WILL see, artist Kewber Baal and I really committed to trying to get the Ottoman and Romanian armor and weapons styles as accurate as we could. The cannon that Dracula turns against the Ottomans in the first issue is taken right from the art and artifacts of the period.
BB: As #2 hits, tell us where our – well, not really heroes – our protagonists find themselves.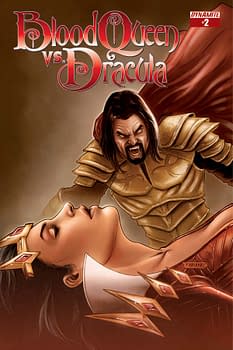 TB: Elizabeth and Dracula came face to face at the end of the first issue. She knows about him by reputation and legend, and he's been learning bits and pieces about her, particularly that she's been training young witches in blood magic and that she's been contending with something that her soldiers called "Helena's Rebellion" (which is a direct reference to the original Blood Queen series). I don't want to go further than that; read the issue to see what happens next.
BB: Can you remind us about the common enemy here and what the goals are of that person?
TB: The pair certainly have a wide array of enemies, but their common foes are the advancing Ottoman Empire. Dracula in particular has inspired some hatred from some powerful members of the Empire. You'll learn about that and the lengths that those enemies may be going to in short order.
BB: Are you happy with artist Kewber Baal's interpretation of your scripts thus far? Any surprises?
TB: I love what Kewber is doing with the book. He has terrific attention to detail and a true flair for action scenes. He's also full of interesting ideas, such as the look of the twin witches in issue #2. He's been a great partner and I can't wait to see how the whole thing turns out.
BB: Is it hard to balance horror and character in tales like this where everyone can be perceived as a "villain"? How do you overcome such a challenge?
TB: It's definitely a tricky proposition. One of things that's important is to try to establish strong motivations for each character. If you do that, then members of the audience will make interesting decisions as to who they "prefer" in terms of those "hero" or "villain" roles. I know how I look at it for this particular mini; I'm rather curious as to what the readers think.
For more on Blood Queen Vs Dracula #2, click here.
---
---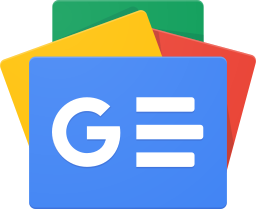 Stay up-to-date and support the site by following Bleeding Cool on Google News today!