This Wednesday brings the release of the Munchkin Vol. 1 TP from BOOM! Box, written by Tom Siddell, Jim Zub, and John Kovalic, with art by Ian McGinty, Rian Sygh, Mike Holmes, and Kovalic. The comic is based off of the ever-so-popular card game, and has actually included special cards in the back of each single issue. Now, I know you might be sad that you missed out on those, but don't fret. The TP will contain an offer for an exclusive item. With that said, I'd like to present you with three reasons why you should pick up a copy of Munchkin Vol. 1 TP this week. One: If you enjoy the tabletop game, you'll enjoy the comic. It dives deeper into the origins of the Munchkin characters, who they are, and what they aspire to be. Two: It has a little bit of everything. While there are a few lengthy tales amongst the TP, there are also little side stories. That's where I found the true excitement and comedy.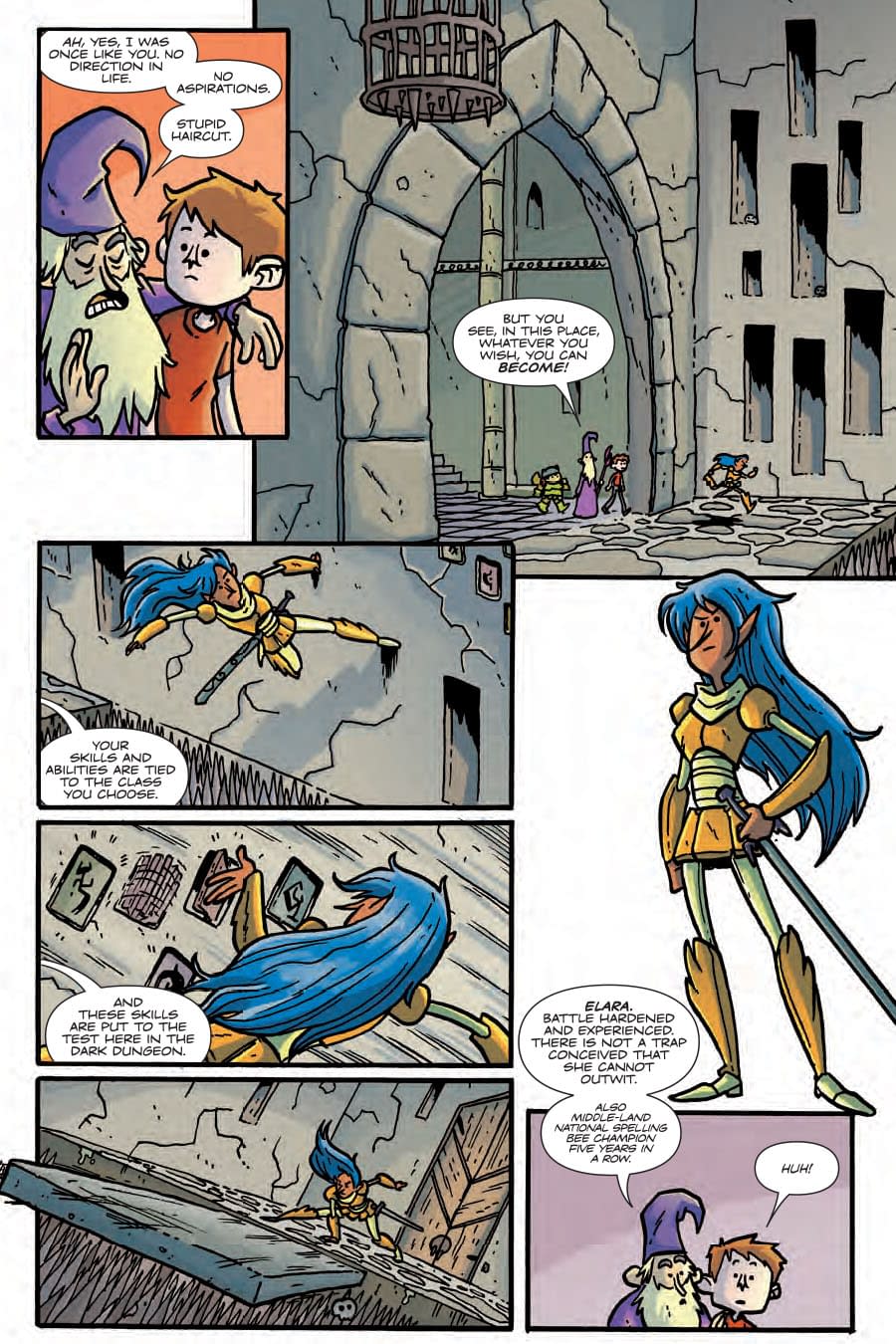 Three: It has one hell of an adventure theme. I personally enjoy being able to experience adventures with game characters outside of the ones that I'm a part of, and that's what Munchkin does.
The only way to truly find out, is to experience it for yourself. I promise you won't be disappointed. Be sure to pick up your copy of Munchkin Vol. 1 TP this Wednesday.
Enjoyed this article? Share it!